Amelia M. Earhart
by
Ashshan from San Diego
In our world today, we generally define a hero as someone who has done or discovered something "astounding" or "remarkable." But just why is a person considered a hero? Are they a hero because of what they've accomplished or because of what they've done to accomplish those things? Amelia Earhart is most famously known as "the world's best-known woman pilot" after she flew across the Atlantic solo in 1937. She never gave up on her dreams and continued on without hesitation, even when times got rough.
Earhart not only pursued her interest, she worked several jobs to continue her flying hobby, despite her busy schedule. To begin the journey to fulfilling her dream, she "... received her license from the National Aeronautics Association (NAA)" (UXL Encyclopedia of World Biography.) Earhart's dream may have seemed too distant from reality at the time, but nevertheless she had faith in herself and wouldn't accept failure. Getting her license was the first step in making her out-of-this-world dream a reality. Flying wasn't cheap, so in order to support it, "she returned to Boston where she became a social worker in a settlement house, joined the NAA, and continued to fly in her spare time." (Jennifer Stong) Flying was considered a lavish and unrealistic hobby at the time, but that wasn't quite enough to restrain Earhart from chasing her dreams. Despite the odds against her, Earhart worked arduously and suffered to a great extent in order to acquire what she desired. She wouldn't have gotten very far with only determination, but combined with her resolute will to fly, she had at last touched the sky.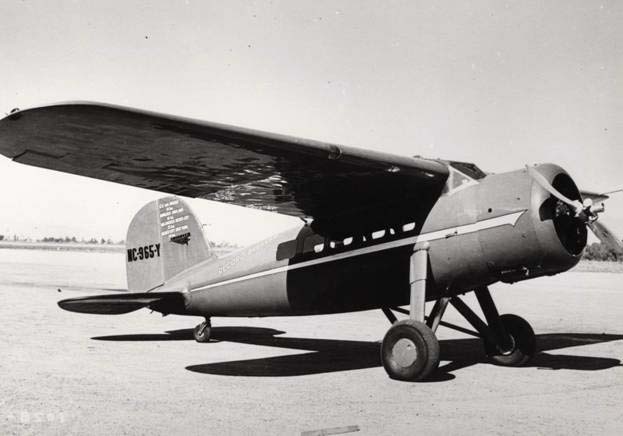 With only a distant dream and a minimal salary in her possession, she still continued on, with high hopes of seeing her dream transform into actuality. Determined to do the impossible, "... Earhart set herself a new goal, to fly around the world at (or near) the Equator, something never before attempted." (DISCovering Biography.) To some, she is an influence, and to others, she's proof that nothing is impossible. The fact that she succeeded is not the reason she's a hero; it's the fact that she believed in herself in a position where others would give up and accept failure that proves that she is indeed a hero. Pushing aside all obstacles, she had managed to do the impossible and "once again she became a celebrity, and this time she felt she had earned it." (UXL Biographies.) Having faith in yourself is an important quality to have. Earhart taught us just that, and showed us that if we do have faith, we will be rewarded. Earhart's actions prove the statement "where there's a will there's a way" true; serving as an influence not only to women, but to men as well.
"... Earhart became world-renowned as "the first woman to fly the Atlantic." (Jennifer Stong) She set a personal goal, and strived to carry it out and achieve success without worrying about failure along the way. That is what makes a person deserving of the title "hero." A hero is anyone who has faith in themselves to accomplish something and does everything necessary to ensure it is accomplished. Earhart isn't a hero because of her accomplishments, but more-so because of what she did in order to triumph.
Page created on 2/12/2010 12:00:00 AM
Last edited 2/12/2010 12:00:00 AM
The beliefs, viewpoints and opinions expressed in this hero submission on the website are those of the author and do not necessarily reflect the beliefs, viewpoints and opinions of The MY HERO Project and its staff.