by
Sydney from Mountain House
If someone asks another person what a hero is, they would be most likely to say something similar to a fireman, police officer, or even Superman! Then again, there are many more heroes than that. A hero can be as common as a dog who's your best friend, or as famous as an actress who entertains. They can be as important as a stranger saving your life, or as minor as a friend reminding you to recycle at home. It seems there are limitless possibilities of the examples of heroes. Then again, my hero can't fly, arrest people, or save people from a fire. What he can do is speak out to the world and tell us what is happening to the Earth.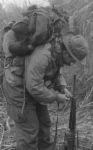 Albert A. Gore, Jr. was born on March 31st, 1948, in Washington D.C. His parents were former U.S. Representative and Senator Albert A. Gore, Sr. and Pauline LaFon Gore. He received a degree in government from Harvard. Al Gore also was in the Vietnam War in 1971 and in his later years opposed the war. Then, he went to Vanderbilt Divinity University, and was a reporter for "The Tennessean." Mary Elizabeth Aitcheson "Tipper", his wife, and Al Gore both had four children named Karenna, Kristin, Sarah, and Albert III. He had to deal with his son dying, false gossip, and many other obstacles in his early life.

Al Gore's political life was very long, from being Vice President from 1993-2001 for Bill Clinton, and running for the U.S. President and House of Representatives. One of his major works as Vice President was "The National Performance Review", which pointed out the abuse in the federal government and stressed the need for reducing the amount of bureaucracy and the number of regulations. He also began promoting a NASA satellite that would take pictures of the Earth in 1988, simultaneously becoming associated with Digital Earth. In the U.S. presidential election where George W. Bush, our current president, ran as a Republican, Al Gore ran as a Democrat. After receiving no positions in the White House, he focused more on the subject of Global Warming. He gave many speeches to various countries. He even got an Academy Award for his great documentary, "An Inconvenient Truth". Recently he received a Nobel Peace Prize.
Al Gore is my hero for many reasons. First of all, he is a true hard worker. He spends a lot of time working on his speeches and also used up a lot of time of work for "An Inconvenient Truth". He worked hard in high school, and getting a degree in government in college. Al Gore might have not achieved what he did today if he was not hard worker.
Next, he is a role model. Al Gore is very famous for his deep speakings of Global Warming. He has inspired kids across the nation, and gives them the idea that only they can stop this dark science, and make a better world for their future descendants. Every child could contribute to the Earth by doing simple conservative tasks each day. Being a role model makes him an icon in Global Warming awareness.
Last but not least, Al Gore is willing. He is willing to make the Earth a better place to live in, willing to show people that simple everyday changes in lifestyle can contribute greatly, and willing to do other various missions. This is my favorite part of his personality.
If you read this article thoroughly, it might make you stop and wonder what condition the Earth is in, wonder if you're not turning out the lights more than you thought you did, or wonder many other various thoughts. Al Gore is not a physical hero, he is a mental hero who can not do what he does best by fighting, but speaking. Just writing about him makes me want to never turn the lights on again!
Page created on 2/7/2008 12:00:00 AM
Last edited 2/7/2008 12:00:00 AM
Extra Info
Al Gore today still gives informational speeches about Global Warming's effects, outcomes, and how to conserve the Earth.