Albert Gore Jr.
by
Lea from San Diego
"Future generations may well have occasion to ask themselves, 'What were our parents thinking? Why didn't they wake up when they had a chance?' We have to hear that question from them, now." -Al Gore
"Future generations may well have occasion to ask themselves, 'What were our parents thinking? Why didn't they wake up when they had a chance?' We have to hear that question from them, now." -Al Gore
This was Al Gore's life goal, waking up the public through mass awareness. Albert Gore Jr. devoted his life to provoking a widespread realization about our Earth's warming climate. His actions inspired people all around the world. And although some controversy arose about his ideals, Gore maintained perseverance as well as acquired wisdom and leadership along his journey to heroism.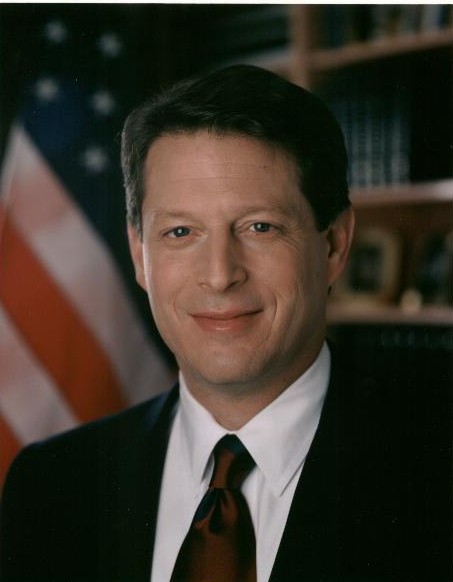 Al Gore was born in Washington, DC on March 31, 1948 to very highly respected and influential parents. His mother, Pauline LaFon Gore, graduated from law school at Vanderbilt University and his father, Albert Gore Sr., worked in the House of Representatives and the Senate for a total of 30 years. Being the son of a senator, he spent most of his time in a small farm right outside of Carthage; a city located 50 miles outside of Nashville that had barely any amenities such as running water. These frequent trips to Carthage led Gore to appreciate nature in its pure state, but before trying to pursue a career in something nature-related, Gore decided to follow his father's footsteps.
Al Gore needed to obtain astuteness in order to successfully follow his father's lead. At first, Al Gore's wisdom was slightly limited in the sense that he wasn't sure how to learn from past mistakes. So when Al Gore ran for president of the United States of America in 1988 he was repeatedly criticized for "failing to develop a national theme for his campaign and for changing positions on issues" ("Gore, Al"), he didn't understand, but instead of giving up, like many others would have, he learned from it and created a new theme for his future campaign. In 2004, however, Al Gore's life goal changed. He no longer wanted to follow his father's footsteps and, instead, wanted to help the environment. This sudden change made others consider him as his own person and no longer 'the son of Al Gore Sr.'. His wisdom led him to inspire people all over the world. His sagacity was also apparent when he went through some emotional patches of his life. An example of this is when his son got run over and dragged 50 feet by a car, Gore said this: "It was a shattering experience for our whole family. And yet it has been in so many ways a great blessing for us. I never thought at the time I'd ever be able to say that. It completely changed my outlook on life" (Salter). His ability to see the 'blessing' in the horrific accident is part of what makes him a hero. Gore experienced a revelation that resulted in new-found ideals and a re-dedication to his values.
Gore's new-found goal of saving the Earth's climate put him at a position that required an increased amount of leadership. His leadership abilities were found to be adequate because in 2008, he led the Alliance for Climate Protection to "launch a $300 million dollar advertising campaign calling for the United States to work to reduce greenhouse gas emissions" (Turque). This campaign helped people realize the disastrous effect of their destruction of the ozone also helping Gore start making a name for himself. "For decades, Al Gore has challenged the skeptics in Washington on climate change and awakened the conscience of a nation to the urgency of this threat" (Revkin). Gore took what he believed in, very passionately, and tried to get others to think the same way, as President Obama states in the above quote. His leadership allowed him to propagate such beliefs and ideals therefore making him more successful in his quest to 'save the Earth'.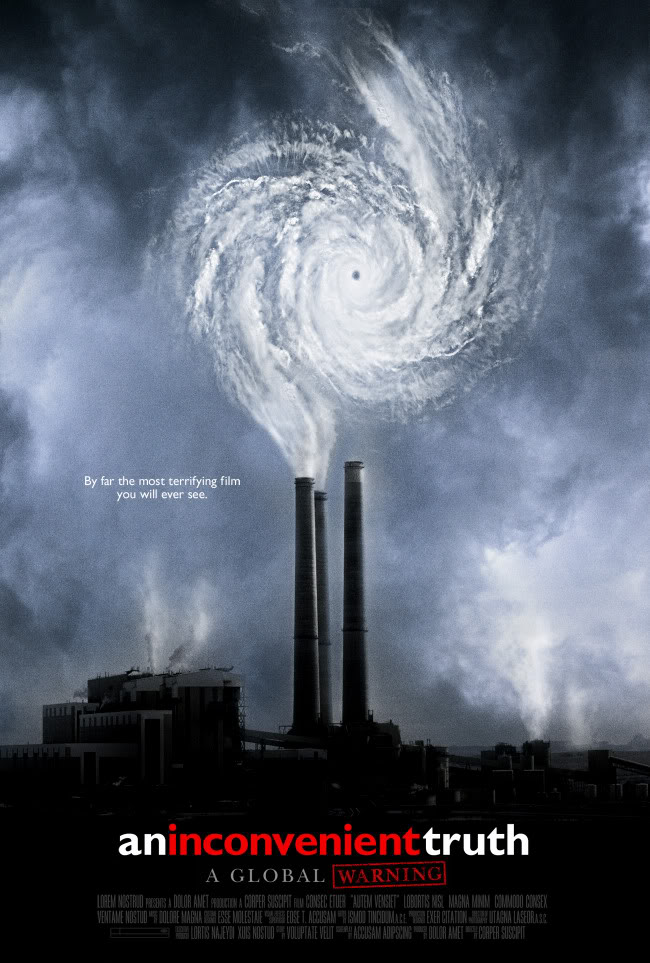 In 2006, Al Gore filmed An Inconvenient Truth- a documentary about what we are doing to our planet. This movie inspired millions to make a change in their lifestyles to help promote the health of our planet. These are a few of the impacts that the movie had on people: " Over 106,000 tons of carbon were offset in the year following the film's release, which is equivalent to 225 million car miles, 4200+ tons of carbon were offset just by people switching to compact fluorescent light bulbs, five countries - England, Scotland, Czech Republic, New Zealand, and Germany - and the Canadian province of British Columbia incorporated An Inconvenient Truth into their secondary schools' curricula" ("Inconvenient Truth- The Impact"). This was all possible because Al Gore persevered and had faith in his cause throughout his difficulties no matter how much people criticized him. "Gore said he hoped the ads will educate the public on global warming and encourage legislators to pass tough laws to combat climate change" (Turque). Like a true hero, Gore only wanted to educate people and try to make a difference that way. Al Gore's determination helped him make an impact on the world.
With wisdom, perseverance, and leadership, Al Gore had all the keys to success and he used them to his fulfill his goal: spreading awareness that inspires action amongst people of all differences to satisfy a common interest. A few harsh critics may have damaged Al Gore's reputation, but in the end, he broke the surface and remains a hero in our eyes. He has awakened us, and we shall never fall asleep again.
Page created on 5/17/2010 12:00:00 AM
Last edited 5/17/2010 12:00:00 AM
The beliefs, viewpoints and opinions expressed in this hero submission on the website are those of the author and do not necessarily reflect the beliefs, viewpoints and opinions of The MY HERO Project and its staff.