Audrey Hepburn
by
Sarah from San Diego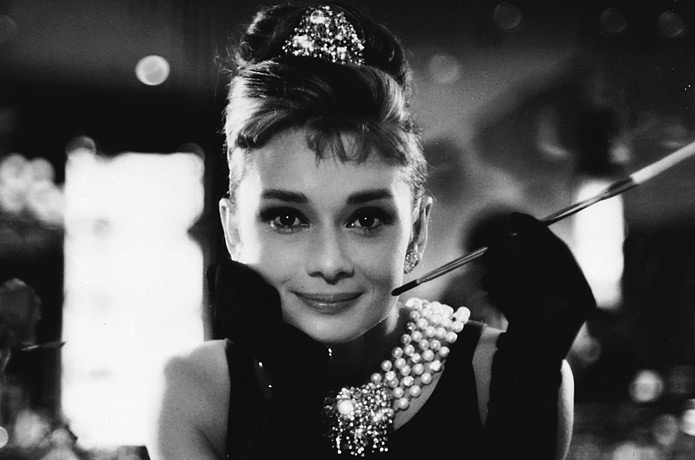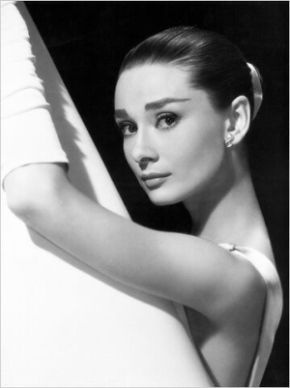 Audrey Hepburn's turbulent childhood could not overshadow her early dreams. Hepburn was born May 4, 1929 in Brussels, Belgium and at the tender age of eight she experienced her first obstacle. Her father, a Nazi sympathizer, abandoned her and her family. The family again experienced tragedy when they found themselves amidst the chaos of WWII. Audrey and her brothers packed their bags and boarded a ship bound for the Netherlands where they would live with relatives. There she trained in ballet, and soon discovered a passion for the art; a passion which later brought her and her mother to England in pursuit of success. However, Audrey found that England had more to offer than just ballet opportunities. Her performances in small roles on stage led to her discovery by Colette, a French novelist, who rallied Hepburn to star in her upcoming play GiGi. Because Colette insisted she be cast, Audrey "was thrust into an entertainment world that would compete fiercely for her" (Bourgoin). Soon her résumé listed film after film that she played a leading role in. A total of 27, which included classics such as Roman Holiday, Sabrina, Funny Face, Breakfast at Tiffany's, and My Fair Lady. Amongst these films, Hepburn earned herself an Academy Award for best actress in 1954, showcasing her portrayal of Princess Ann in Roman Holiday. But it wasn't her list of films and shelves of awards that Audrey Hepburn wanted to be remembered for.
Audrey Hepburn became a world-wide phenomenon, and used her success to bring light to an ever growing struggle. Few celebrities leave their mark on a cause that they feel passionate about giving back to; among those few, Audrey found her cause in United Nations International Children's Emergency Fund, known as UNICEF. She really showed the world what she was made of in the fall of 1992 when she traveled to Somalia, a country that faced extreme famine and warfare; which would eventually kill thousands. And as an "articulate and impassioned spokeswoman" (Tyle), Hepburn won the name of goodwill ambassador for UNICEF in 1998. Rather than using the title for travels and charity balls, she "worked in the field, nursing sick children and reporting on the suffering she witnessed" (Bourgoin). Audrey's efforts to stand alongside those who knew not her fame and fortune, proved her desire to aid the world through trying times, and it is what makes her an inspiration.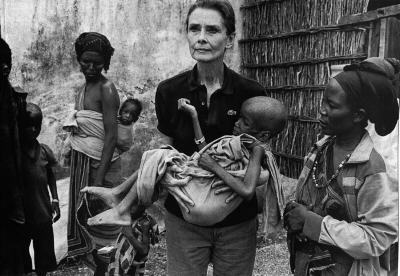 Audrey Hepburn walked in similar shoes to the suffering people she provided aid to. Caught in the midst of WWII, she experienced abandonment when her father left her family. Despite the struggles, Hepburn discovered a talent that rocketed her to fast fame. When she reached the top, she seized the opportunity to assist the starving children of Africa, so they would not feel abandonment from the world, like she did from her father. Her inspirational story is one of courage and compassion. In Audrey's own words, "Remember, if you ever need a helping hand, it's at the end of your arm, as you get older, remember you have another hand: The first is to help yourself, the second is to help others."
Page created on 2/14/2010 12:00:00 AM
Last edited 2/14/2010 12:00:00 AM
The beliefs, viewpoints and opinions expressed in this hero submission on the website are those of the author and do not necessarily reflect the beliefs, viewpoints and opinions of The MY HERO Project and its staff.
Related Links