Agnes Letestu
by
Krizelle from Edmonton
A hero is someone who is willing to help others even when it affects them negatively. Heroes inspire us because they are someone who we look up to. They are a role model to us and affect our lives. They teach us to go beyond our capability and to never settle for mediocrity. Heroes give us hope because when we are in need of help, they are always there to help us, or to remind us that they are always looking after us, even when they aren't near.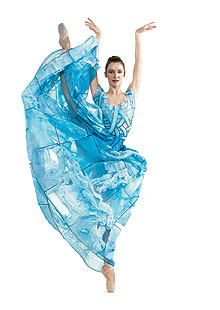 My hero is Agnes Letestu. She was born in Saint-Maur near Paris. She started dancing at the Paris Opera Ballet school in 1983 and at the age of 16, was involved in the Corps de Ballet. Later on, in 1988 she danced in the Prodigal Son as the siren. As the years passed, she received many awards, such as the Grand Prix Eurovision award in 1989, a gold medal at the International VARNA in 1990, the Prix du Cercle CARPEUX in 1991 and the Prix du public a year later. Agnes was also promoted as a Premier Dancer in 1993 and after her Swan Lake performance she was nominated Etoile, meaning star dancer, in French. With all these accomplishments and her dancing abilities she was able to get more group, duet and solo dance opportunities.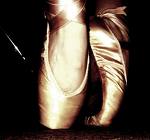 Some of these dances were widely known and favoured considering that the choreographers were famous and the dances that were choreographed were impeccable. Some of the choreographers were Rudolf Nuryev, Bejart, John Neumier. Even if there is only three that are listed there are many more amazing choreographers that weren't. To know more about the choreographers I will provide a link.
I chose Agnes because, as a fellow dancer, I know that dancing isn't just a game or something that is really easy. Truthfully you have to be strong willed. There is a lot of competition and criticism in the dance world and having someone with you, acting as a pillar, helps you a lot, even if you don't know the person. You just need someone to give you hope and strength to keep you moving forward. To me Agnes Letestu is the perfect example of a hero.
I believe in heroes because they give us hope and courage. No matter who they are, as long as they lead you in the right direction, then you are set for life. Even if they aren't close to you, or they aren't with you anymore, you will still have their memory and the hope that they gave you. You never forget the the courage and goals you have gained through inspiration.
Page created on 4/29/2009 12:00:00 AM
Last edited 8/27/2018 12:25:12 AM
The beliefs, viewpoints and opinions expressed in this hero submission on the website are those of the author and do not necessarily reflect the beliefs, viewpoints and opinions of The MY HERO Project and its staff.