"Success is to be measured not so much by the position that one has reached in life as by the obstacles which he has overcome" - Booker T. Washington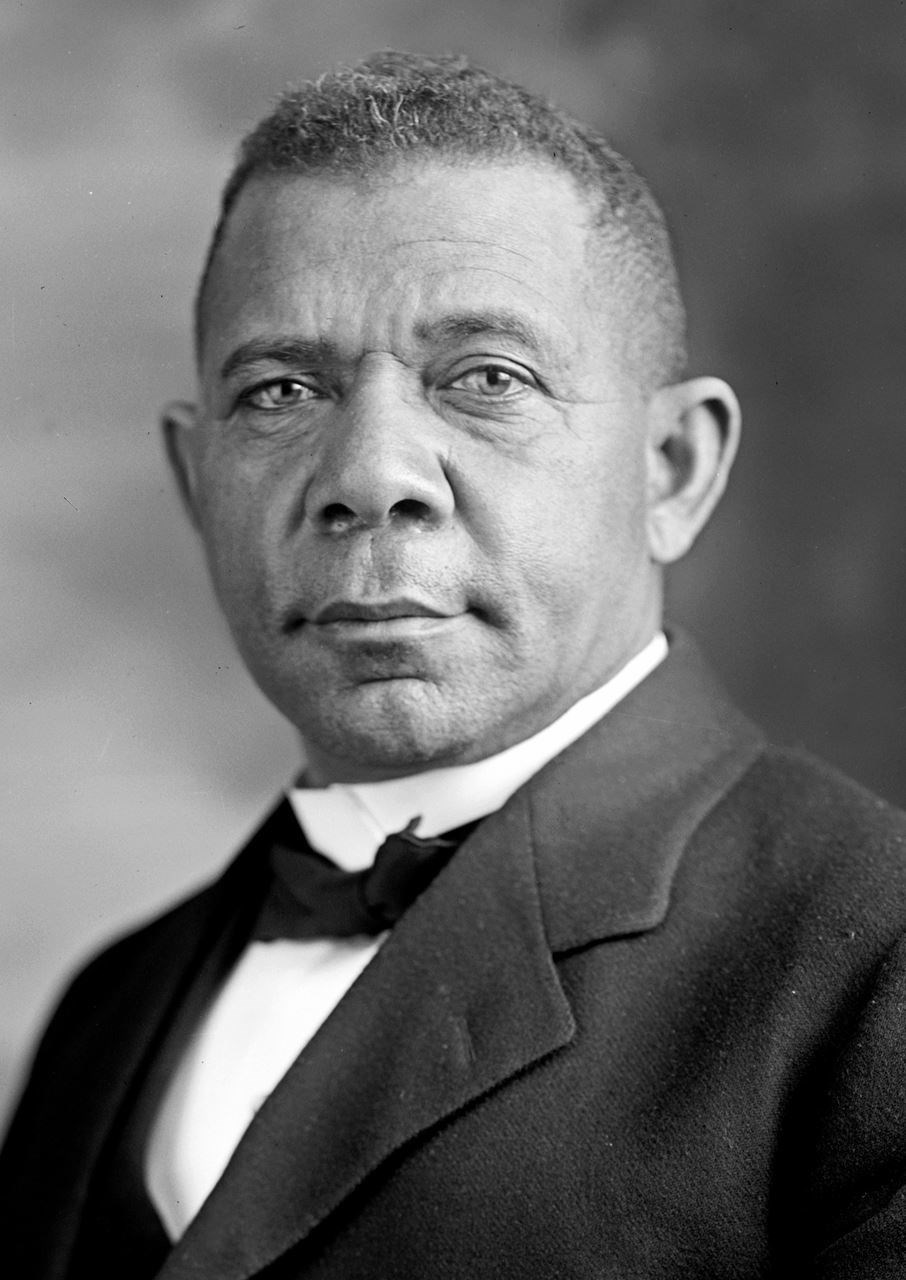 Booker T. Washington (retouched photo)Harris & Ewing [Public domain] via Wikimedia Commons. Source: Library of Congress [http://hdl.loc.gov/loc.pnp/hec.16114]
"I have discovered in life that there are ways of getting almost anywhere you want to go, if you really want to go," said Langston Hughes. As he gradually rose from slavery to success, Booker T. Washington discovered the truth of those words. Washington was born on April 5th, 1856. Originally born into slavery on a small Virginia plantation, he was the son of the plantation's cook, a woman named Jane, and a father whom he never knew. Soon after Washington was born, his mother married a fellow slave, Washington Ferguson. It was at his insistence, that at the age of nine, Washington went to work, first in the salt and coal mines, then later as a houseboy for a strict and proper New Englander, Mrs. Ruffner. Under those circumstances, Washington learned the "important and demanding standards" of performance, detail, hard work, and thrift; there, he learned the skills that led to his success. Though he was born into slavery, he didn't let that stand in the way of his goals. His experiences as a child shaped him into the hero he became. Hardworking and determined, Washington impacted the lives of many people and also inspired many to succeed.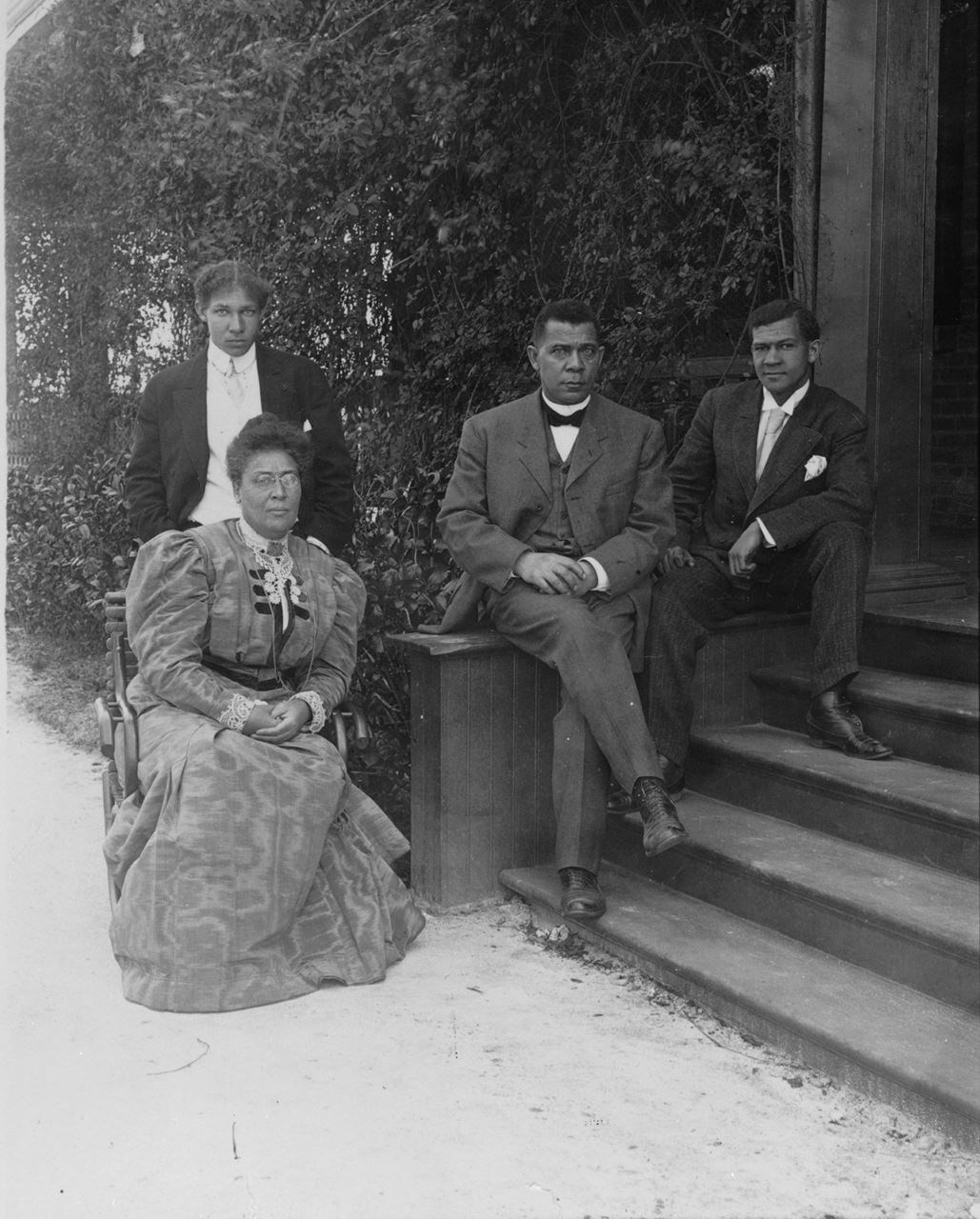 Booker T. Washington with wife and two sonsLibrary of Congress [Public Domain] via Wikimedia Commons
Through his hard work, Washington was able to reach the lives of many people. Washington became known for his "untiring" efforts to ensure that Black Americans all had opportunities at education: "Throwing himself vigorously into his challenging responsibilities, he recruited students from the countryside and secured an abandoned plantation for a campus." Regardless of the challenges, Washington had a purpose in mind to give all Black Americans a chance at education and he did all he could to make sure that it happened. Through his hard work in establishing the school, he influenced the lives of many people, giving them an opportunity they otherwise would not have had. In addition to demonstrating hard work himself, Washington was also a strong promoter of hard work, believing that this was the only way around "the seemingly insurmountable difficulties of survival in a white-ruled society." Washington taught that in order to become accepted by society, one must first prove themselves to society: "Addressing a racially-mixed audience, he declared that it was time for Black Americans to put aside their desire for civil and social equality and concentrate instead on making themselves a vital part of the nation's economy through education and productivity" (Contemporary Heroes and Heroines). Washington urged Blacks to contribute and succeed in society, believing that this would gain them the social equality that they desired. Washington played a large role in motivating Blacks to "strive for self-improvement through education" and his efforts had lasting impacts on many lives.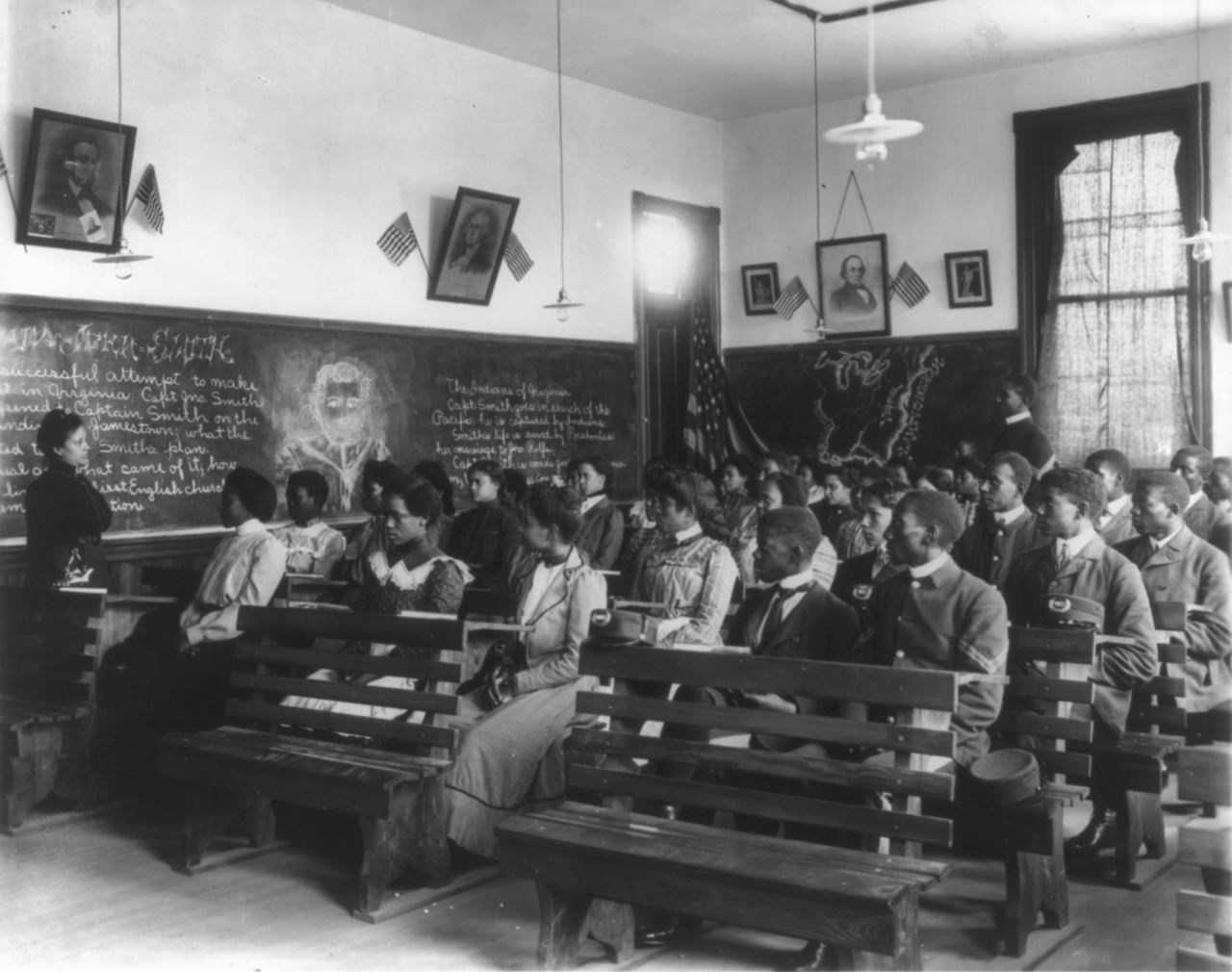 Booker Washington and Theodore Roosevelt at Tuskegee Institute (24 October 1905)Yale Collection of American Literature, Beinecke Rare Book and Manuscript Library [Public Domain] via Wikimedia Commons
A man full of determination, Washington always strived to push himself beyond his limits. Washington's determined character was always evident, always showing through, even as a young boy: "Booker attended school whenever he could but was largely self-taught. Despite his humble background, he dreamed of attending college, and at the age of sixteen he set out to fulfill that dream. Traveling mostly on foot and with virtually no money, he made his way to Hampton, Virginia, taking odd jobs along the way to finance his trip." Even though there were many obstacles thrown his way, Washington wouldn't let that stop him. As a young man, Washington was already full of ambition. He always knew what he wanted and he was always driven to reach his goals. Washington's determined spirit is what ultimately led to his success. Later in life, he put his efforts into greater causes. Washington was educator as well as spokesperson for the rights of black Americans. He believed that black Americans should have equal opportunities in society: Washington was always "covertly engaged in challenging racial injustices and in improving social and economic conditions for blacks." Washington was a man who was determined to make a difference. He worked to change the limitations that were placed on black Americans during this period of segregation, even going against what most people thought at the time. Through his determined and persevering character, Washington was able to change and improve the lives of many people.
Booker T. Washington represents a hero because he gained the respect of others through his hard work and determination. Originally born a slave, Washington's hard work, paired with his determination eventually led to his success. As an educator, reformer, and spokesperson for black Americans, Washington's impact was great. In addition to changing the lives of people back then, Washington is also an inspiration to all people today. Although he lived in a separate world, Washington is my hero because his actions inspire me daily to push past my limits and achieve my goals. His journey from slavery proves the words of Langston Hughes that anything is possible, that "there are ways of getting almost anywhere you want to go, if you really want to go."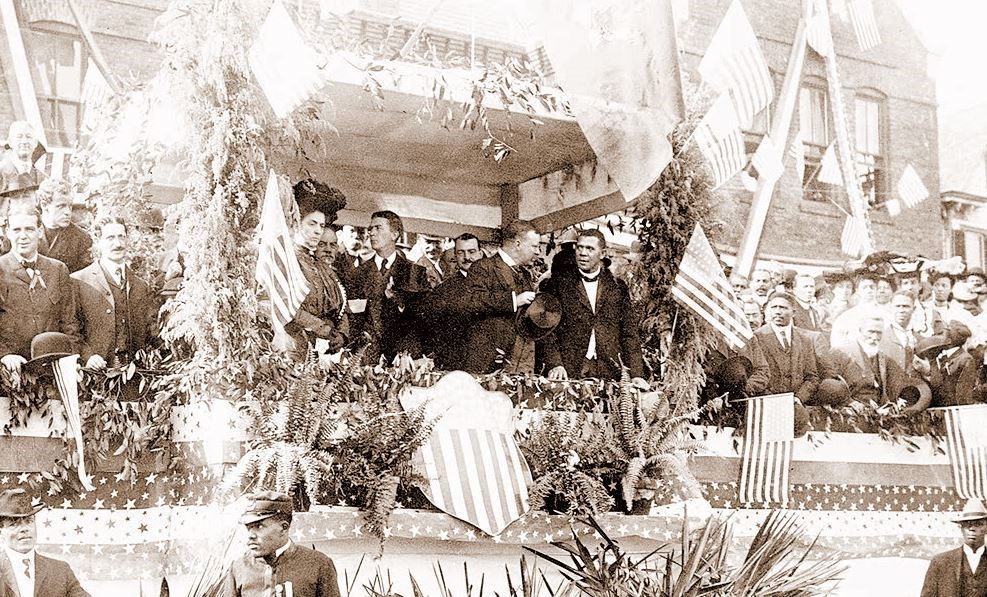 History class at Tuskegee Institute, Tuskegee ALJohnston, Frances Benjamin [Public Domain] Library of Congress via Wikimedia Commons
"Booker T (Aliaferro) Washington." Contemporary Authors Online. Detroit: Gale, 2003.Gale
Biography In Context. Web. 12 Apr. 2012.
"Booker T. Washington." Contemporary Heroes and Heroines. Vol. 2. Gale, 1992.Gale
Biography In Context. Web. 29 Mar. 2012.
"Booker T. Washington." Historic World Leaders. Gale, 1994. Gale Biography In Context. Web.
"Booker T. Washington, 1856-1915." Http://docsouth.unc.edu. Ed. Charles Reagan and William
Ferris. Louis R. Harlan, 2004. Web. 29 Mar. 2012.
Louis R. Harlan, Booker T. Washington, 2 vols. (1972, 1983), with Raymond W.
Smock,eds., The Booker T. Washington Papers, 12 vols. (1972-); August Meier, Negro
Thought in America, 1880-1915 (1963).
Smock, Raymond W. "Washington, Booker T." World Book Advanced. World Book, 2012. Web.
Page created on 3/29/2015 6:55:07 PM
Last edited 3/23/2020 7:00:37 PM