Cassie Bernall
by
Christina from Alaska
If you had to stand up for everything you believed in, would you? What if you had to stand on the line of life or death?
Cassie Bernall was a victim of the Columbine High School shooting. She died because of one little word, "yes."
Cassie Bernall started out her teenage career with the wrong crowd, like many teenagers do. She was rebellious, involving herself with witchcraft, drugs, drinking, and cutting herself. She often had thoughts of suicide and killing her own parents, coming up with a plan with a friend. Though, on the day she died that was all behind her. It was washed away as soon as she gave herself up to God, and that was how He received her.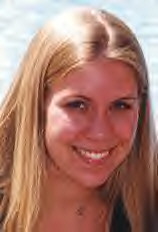 When Cassie's parents found letters to her friend about their plans to kill, they immediately sent her to a Christian school and exterminated any contact from old friends. Cassie, of course, didn't like this idea. Her parents got her to start attending a youth group at her church. There she met a girl named Jamie that took her to a Christian camp. It was here that Cassie gave her life to Christ. After a year, she and her parents felt comfortable putting her back into public school. Cassie made a complete 180º flip in her life. Then she was faced with an obstacle that few might be able to overcome.
On the date, April 20, 1999 Eric Harris and Dylan Klebold stormed through Columbine High School – guns in hand. Cassie was studying in the library when they entered. Hiding under her desk, Cassie did the only thing she could do – pray. One of the shooters came up to her and asked her a question, "Do you believe in God?" After some hesitation, Cassie answered with a "yes" and was killed in the next moment. This by some made her a martyr – standing up for what she believed in, even if her end of the bargain came up short. By others she was an inspiration, inspiring songs like "This is Your Time" by Michael W. Smith and "Cassie" by Flyleaf. Cassie is my inspiration because she didn't just "give it all up to God" spiritually, but physically as well. She showed the courage that I wish I had, not just in faith, but in other aspects of life as well.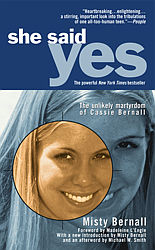 Cassie did not wear a mask to keep a secret identity, nor a cape to help her fly. But God gave her wings that did just that and a mask that meant she was His. Cassie was not a comic book hero, but she is an inspiration to us all. If you had to stand up for everything you believed in, would you? What if you had to stand on the line of life or death? One step to the right? Or one step to the left?
Page created on 4/6/2007 12:00:00 AM
Last edited 4/6/2007 12:00:00 AM
The beliefs, viewpoints and opinions expressed in this hero submission on the website are those of the author and do not necessarily reflect the beliefs, viewpoints and opinions of The MY HERO Project and its staff.
Related Links