Christopher Reeve
by
Matt from Ohio
Has anyone ever asked you what you think a true hero is? If so, what was your answer? Christopher Reeve was once asked what he thought it means to be a real hero. Reeve gave a rare thought on what a hero really is. "A hero is an ordinary individual who finds the strength to persevere and endure in spite of overwhelming obstacles." I have never heard anything like this quote before. Christopher Reeve explains that there is no need to be Superman or any other super hero to stand out and be heroic. Most people think of a hero as someone with superpowers and someone who likes to tussle with evil villains. In a way, Christopher Reeve was talking about himself when he proclaimed this quote. He was an ordinary (if you call being a movie star ordinary) individual who was eager to overcome his tough injury and disability. However, according to this quote, anyone who perseveres can be a hero.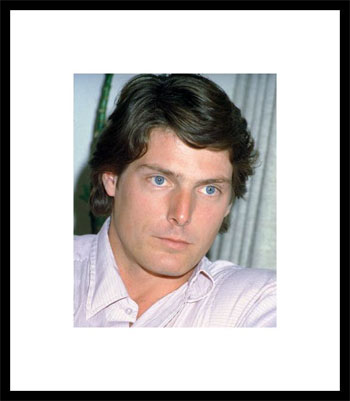 From being a super hero to an awe-inspiring hero, Christopher Reeve was arguably a remarkable man. Christopher Reeve was arguably a remarkable man. Christopher Reeve was once an actor who eventually learned to live outside of his body. As if you did not already know, Christopher Reeve played Superman in the movie Superman, and also starred in three sequels to the movie. He was recognized for his impressive talent while he was young and went off to a school of performing arts. His talent later brought him onto the silver screen. The first two Superman movies were shot at the same time. Sadly, in May of 1995, his many years of glory ended when he was severely injured in a horseback accident.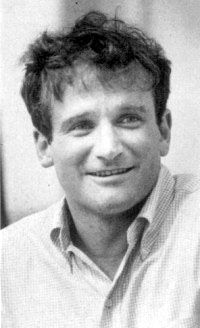 Christopher Reeve had other events that affected his life. Great people's lives- and ANY life for that matter- have to start somewhere, right? Christopher Reeve was born on September 25th, 1952 in New York City. When Reeve was at his school of performing arts, Robin Williams was his roommate and close friend. Robin Williams stayed friends with him for the rest of Reeve's life. Reeve's girlfriend was Gae Exton. Unmarried, the duo lived together and produced two illegitimate children, Matthew and Alexandra, but unfortunately, Reeve and Exton never married. Finally, in 1992, Reeve met up with the woman he would be with for the rest of his life, Dana Morosini. The two of them had a son named William.

Christopher Reeve had to stand strong when he was going through the point in his life when he had spinal damage. During this time, Reeve was being treated at Northern Westchester Hospital. From the waist down, he could not move and had to be pushed in a wheelchair. None of his limbs could move either, and even after a long cry each day he believed he could fight through this problem. After all, it's what Superman would do. His greatest wish was to just once be able to hug his son, Will. (Reeve's limitations disallowed him to hug.) Nearly two years after his accident, he regained sensation in his body. Not only must lives begin, but sadly, they must end at some point. Christopher Reeve died of cardiac arrest on October 10th, 2004. Dana Reeve later died on March 6, 2006.

If you were Superman, you would never have to worry about any problems. Unfortunately, nobody is indestructible and everybody has weaknesses. So when- *ahem*- Kryptonite is staring directly in our faces, we should persevere like Christopher Reeve and try to overcome it. It is better to be a true hero instead of what we view heroes as, which is usually someone who hogs all of the glory they receive to themselves, instead of spreading good word to the world. I don't think Christopher Reeve was acting like a glory hog when he was acting as Superman, but much rather, an inspiration to us all. No matter whom we remember Christopher Reeve as, we will always remember him as a hero.
Page created on 4/7/2007 12:35:42 PM
Last edited 4/7/2007 12:35:42 PM
The beliefs, viewpoints and opinions expressed in this hero submission on the website are those of the author and do not necessarily reflect the beliefs, viewpoints and opinions of The MY HERO Project and its staff.