Clara Barton
by
Sarah from San Diego
As you stare down the dusty farm house road you see a young girl bandaging up her brothers after they fall from the rafters of the barn. You would never guess that the small town girl was Clara Barton who is remembered today for all she did. Clara Barton was the founder of The American Red Cross and a major contributor to the disaster relief system today. She founded the American Red Cross in 1882 and her efforts have saved millions of people to this day. Even during difficult times Clara persevered and was determined to make a difference in the disaster relief system. She also wasn't scared of taking charge and that is what made her a strong leader. Due to Clara's efforts, disaster relief is fast and can help millions of people not just in the United States.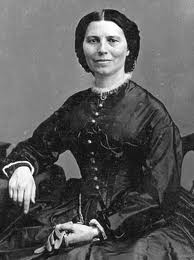 As a strong and courageous person, Barton showed determination to help others in a time of need and hardships. She helped the families of the missing or dead soldiers: "After getting approval to work with prisoners of war, to devise a system for identifying the dead. Over half of the Union men killed were identified. More than 190,000 graves were unmarked. Undertaking the extremely difficult task, Barton created a method of identification" (Biography Channel). She tried to help everyone that was in need. She helped the families of the soldiers that knew that their son, father, husband, and brother weren't coming home alive. By finding their bodies and giving them to the right families, Barton gave closure to the families. Clara saw that people needed her help. Determined to do whatever she needed to do to get that accomplished she persuaded President Garfield: "She persuaded President James Garfield to adopt the treaty bringing the United States into the International Red Cross. After Garfield was assassinated, President Chester A. Arthur secured Senate confirmation of the treaty. In March 1882, after a four-year struggle, the American Red Cross became a reality, almost entirely due to Barton's efforts."(Gale) During the four long years, Barton never gave up hope to create the American Red Cross. Barton determined to make a difference in the world, opening up a non-profit organization to help victims of war and disasters. Determined to help the world, Barton pushed through the hardships and did things for the better of mankind.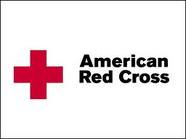 Clara Barton showed great fearlessness in the way she took charge and made a difference. Fearless Barton endured a labored battle field and took on the name "The Angel of The Battlefield": "Not content to sit on the sidelines, Barton served as an independent nurse and first saw combat in Fredericksburg, Virginia, in 1862. Barton was nicknamed "the angel of the battlefield" for her work." (Biography Channel)An angel to many men and their families, she helped to find and help the wounded and dead. Barton showed us how fearless she was by taking charge and doing the right thing all the time. She wasn't only fearless on the battlefield but also off the battlefield: "After the war ended in 1865, Clara Barton worked for the War Department for a time helping to reunite missing soldiers and their families or at least find out more about those who were missing. She also became a lecturer and crowds of people came to her talk about her war experiences."(Gale) I am glad that she talked about her experiences because it shows people that she wants to help everywhere not just on the field. Barton helped other people understand how war took a toll on men and how it was a strenuous job trying to help everyone. Barton was fearless both on and off the battle field and got a nickname "The Angel of The Battlefield".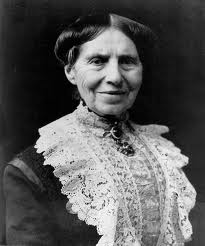 As Barton would say "I help people so people can help others in a time of war and red is my color, and nobody can change that"(Clara Barton). Barton was a determined and fearless young lady that would put her own life on the line to save others. She helped the wounded and the families to reunite with their loved ones. Today the American Red Cross is an organization that provides much needed help to disaster zones. She has opened many people's eyes to the world wide problems and disaster relief due to her strong personality and efforts. Even though many people don't know who Clara Barton was, they will remember The American Red Cross as disasters hit their home towns.
Works Consulted
"Barton, Clara (1821-1912)." UXL Biographies. Online ed. Detroit: UXL, 2003. Student Resource Center - Gold. Gale. DEL NORTE HIGH SCHOOL. 31 Mar. 2011
"Clara Barton 1821-1912." American Eras. Detroit: Gale, 1997. Gale Student Resources In Context. Web. 24 Mar. 2011.
"Clara Barton." 2011. Biography.com. 31 Mar 2011, 01:30 (http://www.biography.com/articles/Clara-Barton-9200960)
Conklin, William D. . "Clara Barton: Founder of the American Red Cross." American Red Cross, n.d. Web. 30 Mar 2011. (http://www.redcross.org/museum/history/claraBarton.asp)
Page created on 4/25/2011 12:00:00 AM
Last edited 4/25/2011 12:00:00 AM
The beliefs, viewpoints and opinions expressed in this hero submission on the website are those of the author and do not necessarily reflect the beliefs, viewpoints and opinions of The MY HERO Project and its staff.
Related Links