Clara Hale
by
Taylor from Riley, Kansas
Would you be able to give up your life to help others and take care of your kids by yourself? That's what Clara Hale did. Clara's husband died when she was only 33 and left her with two kids to take care of. She couldn't work so she opened up a daycare center in her house. That's when she decided to help people less fortunate than her. Clara was dedicated to making other people's lives better. She really cared about them and led them to a brighter future. Clara Hale was selfless because she helped underprivileged families, she helped people find better homes, and she started "The Hale House".
Just imagine if you were a little kid born with aids or addicted to drugs because of your mom. Life wouldn't be very fun for you. Clara wanted to help those kids. She started opening her house to few kids week, giving them clothes, food, and trying to educate them at her daycare. They had so much fun they never wanted to leave. Eventually she had all kinds of people in her house, of all different ages. She would raise the kids, because their parents weren't able to, until a better living situation was found. In 1960 Clara became a licensed foster parent, taking in more kids than she ever had before. She had a huge impact on many people's lives.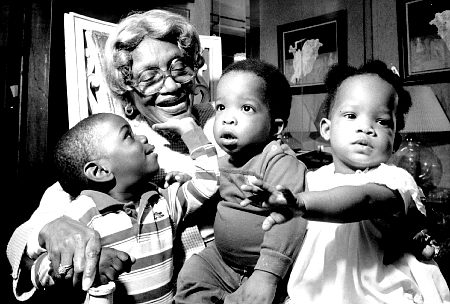 Clara didn't just stop at helping kids, she started helping homeless people. If she saw someone living on the streets, she invited them to her house and tried to help them find somewhere to live. One day Lorraine, Clara's daughter, was walking home when she saw a woman struggling to just hold her baby. Lorraine went up to her and offered to help. She told the lady about her mother and gave her the address. The next day the lady and her child showed up on Clara's doorstep. Clara realized they had no home and that the mother was using drugs. Clara also noticed that since the mother used drugs the baby was naturally born addicted to drugs. She took the two in and helped them start their lives over the right way.
In 1969 Clara started what is now known as "The Hale House". She was helping so many people that her tiny apartment couldn't fit everybody. She then bought a bigger house to live in so everybody could fit and she would be able to help more people. "The Hale House" is just like what Clara's apartment was, a place where children and families could go to seek help, just bigger. It provided all the necessities for living. The people who worked there and helped Clara even provided education for everyone. There were places parents could go to learn how to get a job and basically support their family. "The Hale House" is a non-profit organization that builds better futures for kids and families.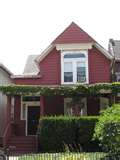 Clara Hale was inspiring and selfless because she gave hope to underprivileged kids by giving them a place to live. She made them feel like they were important and could be successful in life. She had a huge heart and wanted to help as many people as possible so she looked for homes or a place for homeless people to stay. Clara also started "The Hale House" in order to support all the people that depended on her. Clara Hale was a very respectable woman and she would do anything just to see someone smile.
Page created on 10/24/2011 12:00:00 AM
Last edited 10/24/2011 12:00:00 AM
The beliefs, viewpoints and opinions expressed in this hero submission on the website are those of the author and do not necessarily reflect the beliefs, viewpoints and opinions of The MY HERO Project and its staff.
Extra Info
I am Clara Hale
I am a foster mom
I took in over 40 kids
I adopted a boy named Kenneth
I took in babies with Aids
I created the foundation "The Hale House"
I took care of over 800 kids in my life
I have 3 kids
I am Clara Hale