Camilla Wick
by
Bailey from Canada
"uff da" - translated to English "oops"
Her small Bit of Bravery
Once upon a time, there was a hero named Camilla Wick. However, this story isn't a fairytale. It is the story of an everyday woman who did courageous things; this woman was my great-grandmother. She was an immigrant from Norway and she has done things that I never could; she left her home without any knowledge of what was to happen next. Camilla showed bravery, which every hero has a little bit of and she was a heroic pioneer.
Back in the days when Camilla was a young girl living in Norway, she had always dreamed of traveling to a far-away land. She dreamed of traveling to Canada. In that time, traveling was very expensive and so she wasn't sure that her dream would come true, therefore she kept it bottled up and waited. She began her first year of school when she was seven years old and finished when she was fourteen in 1919. After she graduated, she went straight to work in a factory with wools where she turned sheep wool into yarn; she wasn't wasting any time in saving money for her dream trip. When she was twenty-one, she had enough funds. She was on her way.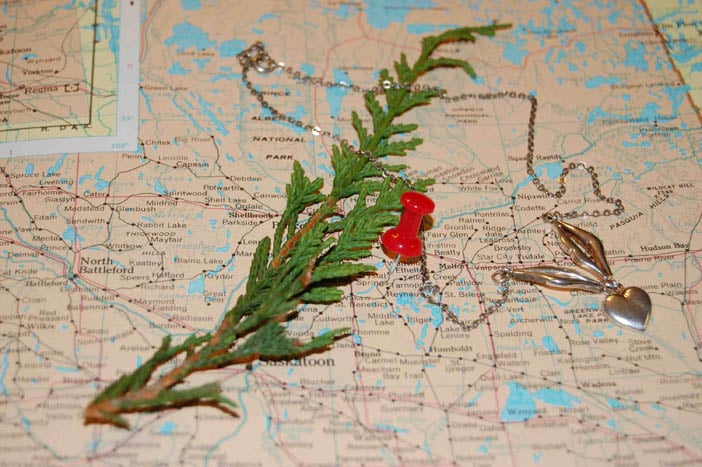 She traveled on a boat for six weeks to finally arrive in New York. She then took a train up to Govan, Saskatchewan, where she started work on a farm for her aunt. There she met the love of her life, Norman Wick, who was also working for her aunt. About two years later, they were happily married. That year, her husband bought a piece of land and began cleaning it up by removing logs and preparing it to become a farm, while Camilla continued working on her aunt's farm. When the farm was complete and a barely livable shack was built as a home, Camilla came to live on the farm.
That year, their first son Henry was born in 1928. In 1930, Judy was born. Their youngest son Randy was born two years later. A few years after Randy, Norma was born. My grandmother, Evelyn, was born in 1938. Both boys were born at home and each girl was born in hospital. Camilla and Norman raised their wonderful children over the years on their farm and although they weren't rich, they were happy. They were a generous family and always helped in the ways they could, especially during troubled times...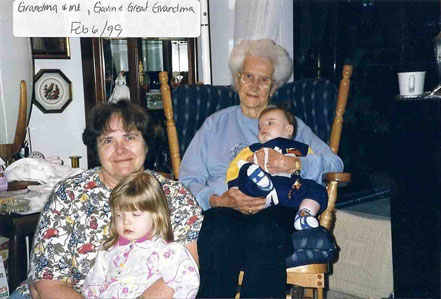 During the Vietnam war, many draftees from the United States who escaped to Canada were looking for jobs and food. My great-grandmother helped some of them with what little they could give. The people who avoided the war were not the only people they helped though; if somebody needed help, they gave it to them. Yet, sadness struck when Norman at the age of sixty-eight passed away due to cancer. After his death, Camilla stayed on the farm for many years. After quite awhile, she moved to a nearby small town called Birch Hills. This is where she spent the remainder of her life. She passed away at the age of ninety-five.
Camilla Wick was a person who used a small bit of bravery found in every one of us, possessed perseverance to follow her difficult dream and was kind and patient to her five children. She traveled away from home, to a land she had never been to before and she still found it inside herself to love someone. She was a selfless woman to have helped so many people when they needed somewhere to stay, some food and some work. Even though she had so little to give, she gave anything that she could. All of these traits are what make me believe that she was a hero. Camilla Wick was a wonderful woman and I am honoured to have met her before she passed away.
Page created on 10/25/2011 12:00:00 AM
Last edited 10/25/2011 12:00:00 AM
The beliefs, viewpoints and opinions expressed in this hero submission on the website are those of the author and do not necessarily reflect the beliefs, viewpoints and opinions of The MY HERO Project and its staff.
Extra Info
References/Bibliography: I talked to my dad and to my grandmother.