Cindy
by
Riani from Tangerang
My name is Riani Loretta. I am one of Dian Harapan Junior High School Student in Tangerang, Indonesia. Everyone must have a hero, so do I. Before I tell about my hero, first of all I want to describe what a hero means to me. For me, a hero is the one who can solve my problems, the one who can inspire me, and the one who can bring me into the right point.
My hero is my best friend, her name is Cindy. I have been her best friend since I was at 7th grade. So, she and I have been a best friends for two and a half years. How did I meet her? It was a blessing for me to meet her. First, Cindy and I are new students at Dian Harapan School, both of us had different elementary schools. And when there was membership training, both of us were at the same group. Second, after the one whole week I spent with her at the same group, Cindy and I were also in the same class for 7th grade too. That's how I met her and became her best friend.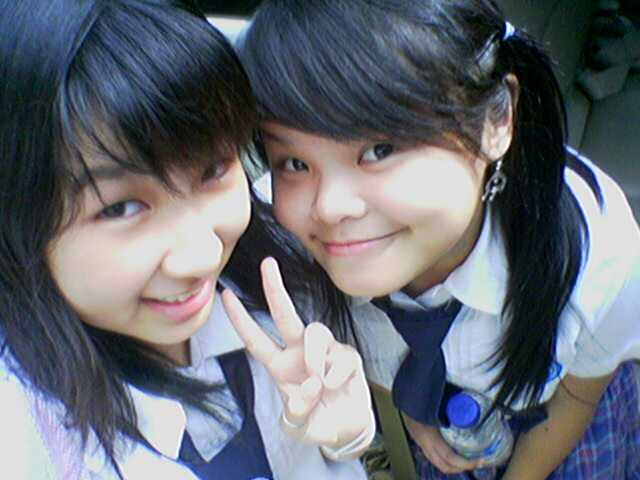 Why can I call her my hero? Actually she has only done a little thing for me, but it really helped me. For example, one night I got a problem with myself, I didn't know what must I do, I felt really sad, I felt so lonely, I felt I was useless, I felt I was nothing, and my heart sank. I was crying on my bed, screamed on it. But, suddenly I heard something was ringing, and I knew it was my hand phone. I looked at the screen and I found Cindy's name on it. I answered it, and she only asked me about my civic book. And I told everything about my feelings that time. Suddenly all of my problems disappeared! Can you imagine? At the time you feel depressed and sad, somebody call you at the right time? It was so beautiful.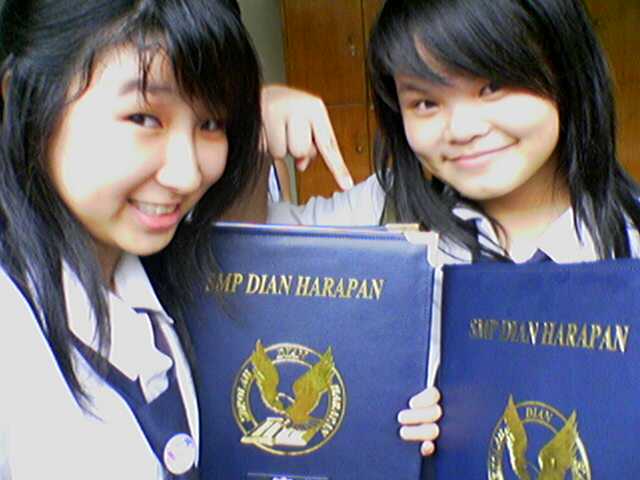 Not only that time she helped me as an angel, almost every time I was feeling sad, she knew it without me telling her. She also can suddenly send me a short message when I really needed someone to give me company. She always gives me support for everything I do. And tells me everything wrong I have done, not to judge me but to make me realize. She inspires me to become a good listener, honest person, be myself, and to do the best for anything. One thing that I like the most from her, she is always ready to hear me or other friend's problems in every condition and she'll always keep it herself.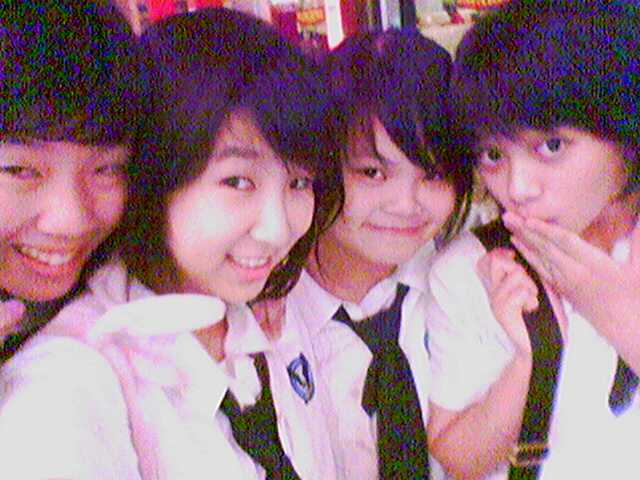 I love Cindy so much; I love all of my best friends. Thank you to God for giving me really good friends in my life that help me in every condition, help me to be mature, and accept me for who I am not for who I'm not. I believe everything that happened in my life was planned by God. He planned for me to meet Cindy and my other friends. And God will always send His angel through Cindy or my other friends by the time. That's what best friends means. Thanks to Cindy for being my angel. May God always bless you and your whole family.
Page created on 2/28/2008 12:00:00 AM
Last edited 2/28/2008 12:00:00 AM
The beliefs, viewpoints and opinions expressed in this hero submission on the website are those of the author and do not necessarily reflect the beliefs, viewpoints and opinions of The MY HERO Project and its staff.