Clara Harlowe Barton
by
April from Billings
Clarissa Harlowe Barton was the first nurse, teacher, and humanitarian who created the American Red Cross. She flew into the hearts of soldiers as she was called "The Angel of the Battlefield". She is such an inspiration to my career because I want to go to college to get my nursing degree. She gives all the nurses of the United States hope because she was the most courageous woman in the medical field. Clara Barton nursed and fed the soldiers in the American Civil War. She brought her own medical supplies to the battlefields.When the soldiers saw her running with bandages and supplies, they said "It was like heaven had sent an angel."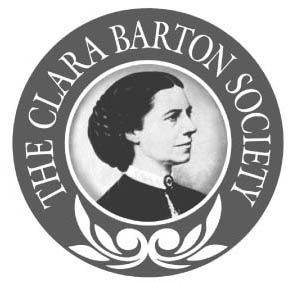 Clara Barton was born on December 25, 1821 in Oxford, Massachusetts. Clara's parents were both abolitionists. Abolitionists are people who support the movement to end slavery. Clara's father was also a horse-breeder and a farmer. Her mother stayed at home with her five children taking care of them. Her four siblings were Stephen, David, Dorthy, Dolly, and Sally. All her siblings were at least ten years older than Clara and always were willing to teach her new skills.
Clara's first experience in nursing was when she was eleven when her older brother David fell off a beam in an unfinished barn. Clara stayed by his side for two years and gave him all his medicines and nursed him back to health. Her great-aunt Martha Ballard was a midwife for over three decades and helped deliver over a thousand of babies from 1777 to 1812. Those experiences developed an interest in nursing in the following years.
Clara was given permission by the General William Hammond to administer medicines and help comfort the soldiers in the battlefields. She brought her own medicines to the battlefields and later became in charge of searching for the missing in action soldiers in the Union Army. Clara saw many tragedies and gory battle scenes that Americans living in the 21st century can't even imagine. Clara later on began to speak about her experiences and became involved with the suffrage movement and became an activist for black civil rights.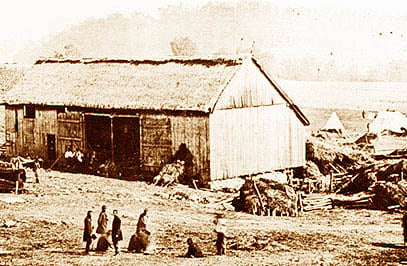 Clara traveled to Europe and became an International Committee of the Red Cross. She decided to go back to the United States and started the American Red Cross which was founded on May 21, 1881. John Rockefeller donated funds to create a National Headquarters in Washington, DC located one block from the White House. Clara has a National Historical site at her Maryland home, where she spent her last 15 years. She also has a Birth Place Museum in North Oxford, Massachusetts. It operates as the Barton Center for Diabetes Education to help educate and support children and their families with diabetes. She died on April 12, 1912.
Page created on 10/23/2007 12:00:00 AM
Last edited 10/23/2007 12:00:00 AM
The beliefs, viewpoints and opinions expressed in this hero submission on the website are those of the author and do not necessarily reflect the beliefs, viewpoints and opinions of The MY HERO Project and its staff.