Michael Crichton
by Patrick
One of my favorite writers is Michael Crichton. He is also one of the most famous and prolific Science-Fiction authors of our time. His books have impacted my life in many ways.
He leads a very interesting life. He was born in Chicago in 1942. After receiving his Doctorate degree, he realized that he didn't really like being a doctor. So, he turned to writing. He used his vast knowledge of science acquired in medical school to incorporate realism in his books. One of the best aspects of his writing is the amount of scientific information he can cram into his books and still make them very entertaining. Ilearn something new every time I read one of his books. This also makes it very realistic. Instead of just saying that they found a way to grow baby dinosaurs, he explains how they did it. This is one of the reasons that almost all of his books are bestsellers.
He has had a very successful career as a writer. Almost every book he has written has been made in to a movie. These include titles such as; Jurassic Park, The Lost World, Congo, Sphere and Disclosure. These are high grossing, multiple releases. Crichton also, came up with the idea for the hit show, ER. And you thought writers had boring lives. So, you can learn a lot from Michael Crichton. He is not only a writer, but a teacher, a scientist, and an entertainer. He is definitely one of the greatest writers of our time.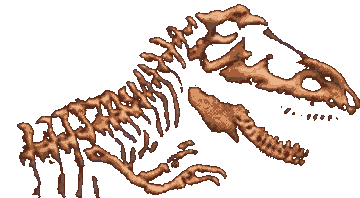 Patrick and Tamaralin believe that Michael Crichton is a hero due in part to his prolific output of successful movies and books. Does being a successful writer and filmmaker make you a hero? Or are there other qualities a hero often has? Are all published writers heroes? Write about it in our MY HERO Guestbook.
Tamaralin from Hamilton, ONTARIO Canada- 1/1/1998 at 2:56:00 PM.
My hero is: Sara Harding from the book, "The Lost World" by Mi. Sara Harding had amazing character and determination. She was smart, determined and dedicated to her work. I know that the story/movie, "The Lost World," was just a story, but the way that Michael Crichton and Steven Spielberg portrayed this lady makes her a hero in my books. Michael Crichton is also my hero. He is so smart. He has the most vivid imagination I have seen in an Author. The books, "Jurassic Park and The Lost World," opened up completely new doors for me. I am finding stuff out about Re-Generation, that alot of people would not know. I am very knowledgeable of Dinosaurs now. Unlike before when I did not even know what a Deinonychus was. Paleontology and Science are such amazing things to write about because science is such a rapidly changing subject, what you are writing about(fictional science) may just be true. Science is now my 95% major. Iwas not interested in that subject until after I had read those books and seen the movies. I would like to thank Sara Harding and Michael Crichton for opening up a new world of possibilities for me. Thank-you.
Page created on 1/7/2014 1:25:00 PM
Last edited 1/7/2014 1:25:00 PM
Extra Info
When Michael Crichton was interviewed by MY HERO he told us about
George Schaller
, his hero. "George Schaller, a man who's usually thought of as the greatest naturalist of the 20th century. George Schaller has been all over the world studying animals. He's written hundreds of magazine articles, and dozens of books, all about animals and why they do the things they do. "
Dinosaur image courtesy of Universal Pictures and Amblin Entertainment.

BIBLIOGRAPHY AND FILMOGRAPHY

NOVELS

The Andromeda Strain - 1969
The Terminal Man - 1972
The Great Train Robbery - 1975
Eaters of the Dead - 1976
Congo - 1980
Sphere - 1987
Jurassic Park - 1990
Rising Sun - 1992
Disclosure - 1993
The Lost World - 1995
Airframe - 1996

NON-FICTION

Five Patients - 1970
Jasper Johns - 1977
Electronic Life - 1983
Travels - 1988
Jasper Johns (revised edition) - 1996

NOVELS - WRITTEN UNDER PSEUDONYMS

As John Lange:
Odds On - 1966
Scratch One - 1967
Easy Go - 1968
The Venom Business - 1969
Zero Cool -1969
Grave Descend - 1970
Drug of Choice - 1970
Binary - 1972

As Jeffery Hudson:
A Case of Need - 1968, reissued in 1993

As Michael Douglas:
Dealing (or the "Berkeley-to-Boston Forty-Brick Lost-Bag Blues") - 1971

MOVIES

The Andromeda Strain - 1971
Westworld - 1973 - Writer/Director
Terminal Man - 1974
Coma - 1977 - Writer/Director
The Great Train Robbery - 1978 - Writer/Director
Looker - 1981 - Writer/Director
Runaway - 1984 - Writer/Director
Rising Sun - 1993 - Co-writer
Jurassic Park - 1993 - Co-writer
Disclosure - 1995 - Co-producer
Congo - 1995
Twister - 1996 - Co-writer/Co-producer
The Lost World - 1997
Sphere - 1997 - Co-producer
Thirteenth Warrior - 1999 - Co-producer
Jurassic Park 3 - 2001

TELEVISION

ER - 1994-Continuing - Creator, Co-exec. producer

OTHER MOVIES

The Carey Treatment (from "Case of Need") - 1972
Pursuit (from "Binary") - 1972 - Director
Dealing: Or The Berkeley to Boston Forty-Brick Lost Bag
Blues - 1972

COMPUTER GAMES

Amazon - 1982