David Suzuki
by
Jannany from Bradford, Ontario
"It's time we stopped ignoring the environment. Let's not let another election go by without making this a high priority."
"It's time we stop ignoring the environment." Can you believe that David Suzuki saw people polluting the air and he changed the world by telling them to stop polluting the air and so we can live. My hero influenced me by saving nature and animals and people from dying .
David Suzuki was born March 24, 1936 and hometown was Vancouver, British Colombia. David Suzuki went to school in Chicago University. David Suzuki was sent to prisoner camp because he was Japanese he got a lot of awards. He had a TV show and a radio. David Suzuki has a twin sister and is married. David Suzuki had to do a lot to save it so we don't die. David Suzuki is happy about his job knowing that it is important but is still fun to save the environment.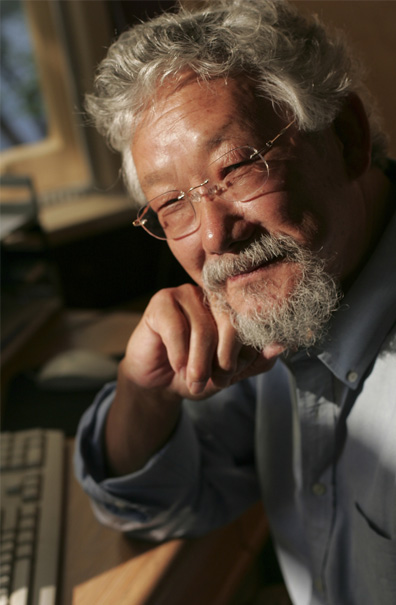 David Suzuki has a foundation. David Suzuki knows a lot about nature. He made shows and one of them is called Nature of Things. David Suzuki was best known for his awareness of environmental problems. David Suzuki made over 30 books mostly on ecology. David Suzuki was considered a spokesperson for suitable development on earth. David Suzuki reminds me of people that go out to the woods and learn a lot and become so famous. I choose David Suzuki as my hero because I am interested in nature. David Suzuki was a person that told people to stop polluting the air. I want to know why he was inspired to be passionate about nature.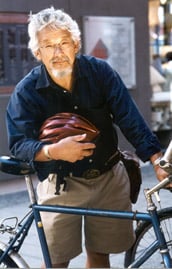 These are three characters traits that David Suzuki has: David Suzuki is respectful because he talks about the environment and tells people to stop . He is caring because he always saves the environment so people can live. Optimism David Suzuki is always happy to help the environment and to help other people and to tell them to not use a lot of stuff that can destroy the environment .Those are the things that David Suzuki has. David Suzuki inspired me to learn more about the environment and how people kill the environment and how people destroy it. David Suzuki is my hero because he did everything he could to save the environment for people.
David Suzuki influenced me by saving the nature and animals. If we didn't have recycling bins then the earth would smell bad and we could die. David Suzuki went to this Canada's nation broadcaster and invited people to vote for the Greatest Canadian. David Suzuki came in fifth place. These are the reasons why David Suzuki was my hero and why he cares about the environment so much and I hope you enjoy my story.
Page created on 12/1/2011 1:08:28 PM
Last edited 12/1/2011 1:08:28 PM
The beliefs, viewpoints and opinions expressed in this hero submission on the website are those of the author and do not necessarily reflect the beliefs, viewpoints and opinions of The MY HERO Project and its staff.