Danny Thomas
by
Sarah from San Diego
"All of us are born for a reason, but all of us don't discover why. Success in life has nothing to do with what you gain in life or accomplish for yourself. It's what you do for others."D.Thomas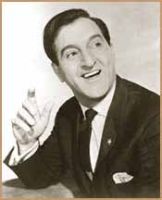 At only 5 years old, Max faces the anguish of having cancer. Max has Acute myeloid leukemia (AML). AML is a form of fast growing cancer that begins inside bone marrow. It is common in adults but rare in children. ("Acute Myeloid Leukemia - PubMed Health.") Max began acquiring bruises from everyday things like a seat belt, began to sleep in late and became lethargic. His mother, Tosha became worried and took him to the doctor. He was diagnosed with acute myeloid leukemia (AML) and then sent to St. Judes Children's Research Hospital for treatment. ("Meet The Patients: Max.") This hospital founded by Danny Thomas is the reason why Max, along with many other children, are able to receive treatments and cures for their deadly diseases. Danny Thomas grew up during the Great Depression. He knew what he wanted to do in life and at a young age began working toward his goals. Once Danny became married and had a child, working to support his family began very tedious. While struggling with his acting career Danny made a promise that would innovate the medical world forever. Danny Thomas is a hero because he used his determination to fulfill his acting dream, his compassion to create a research hospital and his achievements to become a symbol of hope across America and the world.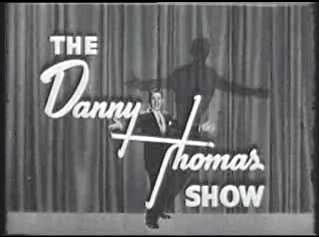 Danny Thomas has overcome poverty and hardships to achieve his dream of becoming an award-winning actor while supporting his family. Even as a young boy Danny worked to create a better life for his struggling family and himself, "He began to help support the family at age 10 by selling newspapers, and at 11 he became a candy maker in a burlesque theater, a job he held for seven years. Danny saved enough from jobs as a bus boy, punch-press operator's assistant, and a lumber yard watchman to buy a couple of suits and several pairs of shoes so he could go to Detroit to look for a job in show business" ("Danny Thomas Story"). Danny was forced to face the harsh reality of the Depression at an extremely young age but was determined to pursue his dream. He knew his goals and saved up and worked hard until he reached them. Later in life Danny was faced with the luminous hardships of family, "Although he felt it was beneath the dignity of a radio actor to work saloons, Thomas had a family to feed and took a booking at a former Studebaker automobile agency called the 5100 Club" ("Danny Thomas" Newsmakers.). Danny valued his family above anything. He would have done anything to help them prevail. When Danny had more financial trouble he turned to the church, "More than 70 years ago, Danny Thomas, then a struggling young entertainer with a baby on the way, visited a Detroit church and was so moved during the Mass, he placed his last $7 in the collection box. When he realized what he'd done, Danny prayed for a way to pay the looming hospital bills. The next day, he was offered a small part that would pay 10 times the amount he'd given to the church. Danny had experienced the power of prayer" ("All About Danny Thomas"). Danny was poor and prayed to help his family. He wanted more than anything for them to be happy. Danny Thomas was very determined and let nothing stand between his aspirations.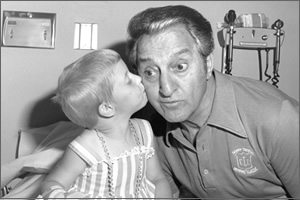 Compassionate people want to make a difference in the lives of others, which Danny Thomas certainly has done by starting St. Judes Children's Research Hospital. While Danny's wife was pregnant, Danny made a prayer that turned out to be a miracle for millions, "Praying to St. Jude Thaddeus, the patron saint of hopeless causes, Danny asked the saint to 'help me find my way in life, and I will build you a shrine'" ("All About Danny Thomas"). This shows that Danny believed in being fair and giving. He was not forced to build a shrine but truly wanted to do something to help others. After deliberation Danny decided on his plan, "The shrine would be a hospital for needy children, a place where they would be cared for regardless of race, religion or ability to pay - a hospital where no suffering child would be turned away"("Danny Thomas Story"). His vow to build a shrine could have been carried out as anything but it takes generosity and kindheartedness to use the shrine to help millions of worthy children. Danny's shrine took a lot of work on Danny's part, "After St. Jude's opened in 1962, the comedian publicized the hospital, enlisted all of the biggest names in show business to play the yearly Shower of Stars benefits, and educated the public on the hospital's progress in fighting such diseases as childhood leukemia and Hodgkin's disease. Further, the entertainer donated money from his own pocket" ("Danny Thomas"). Danny showed how much he cared about his cause by supporting St. Judes Children's Research Hospital with his own money. He also used his career to help start St. Judes become what it is today. The choices Danny Thomas has made to help others has exhibited his compassion and made him into a humanitarian.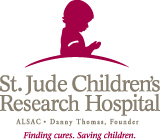 Danny Thomas is a tremendous inspiration because between starting ALSAC®, and creating St. Judes Danny has proved that anything is possible and has inspired hope across the world. Danny created ALSAC to ensure that no matter if a child's family is rich or poor they will be able to get treatment. "Today, ALSAC is the nation's second largest health-care charity* and is supported by the efforts of more than 1 million volunteers nationwide" ("All About Danny Thomas"). ALSAC gives hope and comfort to families across the world. This charity also inspires people to help make a difference in the lives of suffering children. Danny's shrine has led the way for researchers across the world, "Through striking improvements in the care of pediatric leukemias and numerous forms of solid tumors, St. Jude — which now has a daily operating cost of $1.6 million — has brought about improved health care for children all over the world. St. Jude's physicians and scientists have pioneered treatments that have helped push the overall survival rates for childhood cancers from less than 20 percent when the hospital opened in 1962 to 80 percent today" ("All About Danny Thomas"). These accomplishments are proof that cures can and will be found. Danny's charity and hospital has made astounding accomplishments that help thousands of young children like Max everyday. After being treated with many rounds of chemo Max's cancer is in remission. He is now free to live his life aspiring to become a hero like Danny Thomas because everyone deserves a hero.
Page created on 7/28/2014 7:21:50 PM
Last edited 3/8/2019 5:52:35 PM
The beliefs, viewpoints and opinions expressed in this hero submission on the website are those of the author and do not necessarily reflect the beliefs, viewpoints and opinions of The MY HERO Project and its staff.
Related Books