Sir Edmond Hillary was born on July 20, 1919 in Tuakau, New Zealand. Edmond Hillary is currently 88 years of age and resides in Auckland, New Zealand. He is an avid philanthropist who has spent the last half of his life working to better the lives of others. Over the years he has been involved in such foundations as the Himalayan Trust and The Sir Edmond Hillary Foundation. Although Hillary is well known for his dedication to the well being of others, he is most famous for being the first person to successfully climb Mt. Everest.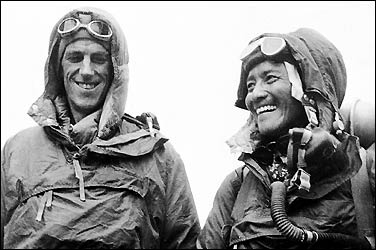 As a part of the 1953 British lead expedition, Hillary was given a once in a lifetime opportunity to attempt the summit of Mt. Everest. "At 11:30 on the morning of May 29, 1953, Edmund Hillary and Tenzing Norgay (a Nepalese climber) reached the 29,028 foot summit of Mt. Everest, the highest spot on earth" (Sir Edmond Hillary, 2005). After his historic climb, Hillary was knighted by the British government. "Over the years numerous other honors have been bestowed upon him, including the Order of the Garter in 1995. He was also made an honorary citizen of Nepal in 2003" (Sir Edmond Hillary, 2007).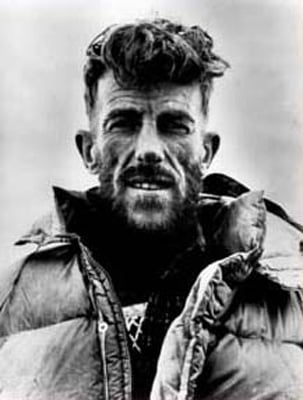 After retiring from climbing in the early 1960's, "he returned to Nepal, to aid in the development of Nepalese society by building clinics, hospitals, and 17 schools" (Sir Edmond Hillary, 2007). In his effort to improve the life of the native Sherpa people of Nepal he started numerous foundations including The Sir Edmond Hillary Foundation, the Himalayan Trust, and the American Himalayan Trust. The Sir Edmond Hillary Foundation for instance focuses on "obtaining and distributing funds to help preserve the culture and to improve the quality of life of the people of the Solu Khumbu region of Nepal" (The Sir Edmond Hillary Foundation, 2004). Through various organizations, "Sir Edmund Hillary has devoted his energies to environmental causes and to humanitarian efforts on behalf of the Nepalese people" (Sir Edmond Hillary, 2005).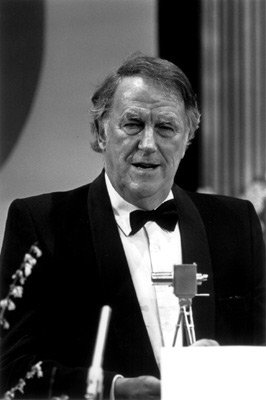 The quality of life in Nepal has drastically increased as a result of Hillary's tireless efforts. In 1961 with funds raised by the Himalayan Trust, "Hillary was able to build a three room school-house in Khumjung" (Sir Edmond Hillary: King of the World, 2007). Over the past 40 years, Hillary has helped raise funds to build 30 schools, two hospitals, 12 medical clinics, and 2 air strips in Nepal" (Sir Edmond Hillary: King of the World, 2007). It is easy to see that Hillary's efforts have made a tremendous difference in the quality of life in Nepal.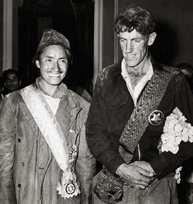 There are many reasons why Sir Edmond Hillary is important to me. First off, I am an avid mountaineer who looks up to Hillary for being one of the most influential mountaineers in history. Secondly, I am in awe of how selfless he has been in his efforts to improve Nepalese life. I hope that someday I can give back a fraction of how much he has. Lastly, his humility throughout his many accomplishments is something that everyone can learn from. Sir Edmond Hillary is not only a hero to the people of Nepal, but a hero to everyday people like me.
Page created on 7/6/2009 10:29:28 AM
Last edited 7/6/2009 10:29:28 AM