Anne Frank
by
Eliana from Woodland Hills
What is a hero mean? The dictionary definition for a hero one that is much admired or shows great courage. This is what Anne Frank represents because of her courage her bravery and her ability to deal with all the hatred she was forced to confront. Anne Frank, a young girl, is challenged with trusting in somebody. Thanks to her confiding in her diary "Kitty" she was able to tell the world her story.
Anne Frank was a thirteen year girl who was born in Frankfurt, Germany in 1929. In 1933 Anne and her family were forced to move from Frankfurt to Holland where Hitler had not taken over completely. The Jewish community had eight rules to follow which mostly excluded them from the world. They weren't allowed to travel, drive, they had to stay inside doors after 8:00 p.m. , no cinemas, no theaters, no sporting events, no visiting Christians, and staying in their own schools with no mixing. Anne like any girl her age longed for her independence to be able to go out with her friends. Because she was living in Holland under Hitler's rule she was unable to practice these longing and with bravery she dealt with it. Anne was taken from life an ordinary life a life she wanted to live with dreams.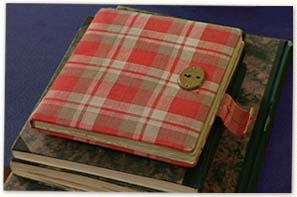 Anne and her family had to go into hiding to escape from the Nazis, who were capturing, imprisoning, and killing Jews. Everyday she was faced with the idea she may be found by the Nazi army or that a bomb would hit her building and she may die along with the rest of the occupants of the annex. Anne is strong person unlike her mom and her sister, she is able to maintain hope and took this like a adventure a vacation. At times because of Anne's age she had a hard time realizing the seriousness of the matter. Anne always was close to her father and kept a great attitude to help her father from becoming even more depressed. Anne had a hard time trusting in anybody until she received a diary from father in which she said, "I hope I will be able to confide everything to you, as I have never been able to confide in anyone, and I hope you will be great source of comfort and support"(Anne Frank, Frank Diary pg. 5). Anne named her diary, "Kitty" and Kitty becomes her best friend, her only companion, the one place where she could tell her deepest thoughts and frustrations. After being in the annex for a little over two years, she also learns to trust in Peter Van Daan. Peter Van Daan was a boy her age that came with his family also hiding from the Nazis's. Anne states in her diary that when she was around Peter she felt happy and was delighted to receive her first kiss from Peter.
Tragically, on August of 1944, the Franks, the Van Daan, and Dussels were seized by the Gestapo, and sent to the concentration camps. In the train they were separated, Women went in one and men went in the other train. That was the last time Mr. Frank saw his wife and daughters. Anne, her sister,and her mother were sent to a concentration camp in Bergen- Belsen, which was infested with typhus. In Belsen, Anne was reunited with one of her friends, Lies. Unlike Anne, Lies survived while Anne died.
The Gestapo orders were to burn all the belongings of the Jews, ironically, they over looked the diary, not knowing how far the diary would go. When Anne falls in love with Peter, she finds happiness and admits the truth. The Gestapo overlooked the diary of Anne Frank, not knowing it would be the most condemning evidence of Nazis inhumanity ever to be published. Even though Anne died in the concentration camp her story lives on. All along she shows her bravery and courage accepting her misery. It seems that at the end, Anne won, while Hitler lost. This is why a hero defines her well.
Page created on 4/2/2003 12:00:00 AM
Last edited 4/2/2003 12:00:00 AM
The beliefs, viewpoints and opinions expressed in this hero submission on the website are those of the author and do not necessarily reflect the beliefs, viewpoints and opinions of The MY HERO Project and its staff.
Extra Info
If you are in need of more information go to google.com and look up Anne Frank. Better yet read her diary!!!!