Albert Arnold Gore Jr.
by
David from France
I think a hero is someone who acts for the happiness of people, who fights injustice and who doesn't act in his own interest. In my opinion, a hero must be honest, generous and brave. The hero I chose is Al Gore. I'm going to explain why I think he's a hero but I'm going to speak about his life before.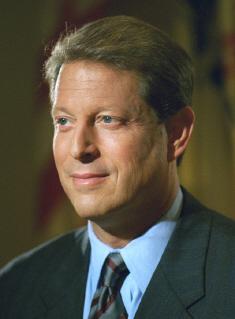 Al Gore was born in 1948 in Washington. He studied in the well-known university of Harvard. He went to Viet-Nam during the war in 1971 as a military journalist and then he studied law. Like his father, Al Gore decided to start a political career for the Democrats. He became a Congressman and was elected Vice-president in 1992. Among his activities, we can speak about the National Performance Review whose goal is to simplify the civil service. In 1999, he ran for office to become President. His main opponent was the Republican George W. Bush Junior. Everybody can remember these elections since nobody knew exactly who had obtained a majority : although more Americans voted for Al Gore, George Bush, who won the elections in Florida and the electoral college, came to power and became President. Five years after these elections, Al Gore said "I used to be the next president of the United States of America".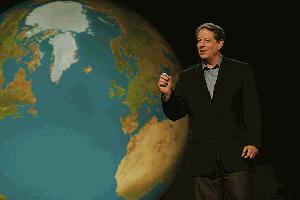 I didn't choose Al Gore for his political career. The thing I admire is his struggle for the Earth. Indeed, he was maybe the first politician interested in ecology since in 1992 he published "Earth in Balance: Ecology and Human Spirit". Moreover, he played in "An Inconvenient Truth", realized by David Guggenheim in 2006. In this film, Al Gore explains why pollution is a big problem and a real danger for the planet. In fact, he uses scientific works to show that global warming is a real danger, with dangerous consequences : the climate would change, ice would melt in Antarctic so oceans would overflow, new diseases would appear... In my opinion, the only way to stop global warming is to convince politicians to act in each country and, thanks to his struggle, Al Gore gives them a warning. For example, although the United States produces more carbon than any country in the world, George Bush thinks pollution is not a big problem and he didn't watch "An Inconvenient Truth". However, Al Gore continues to act in order to prove the truth and thanks to him more people are interested in ecology. Besides, Al Gore even won an Oscar for "An Inconvenient Truth".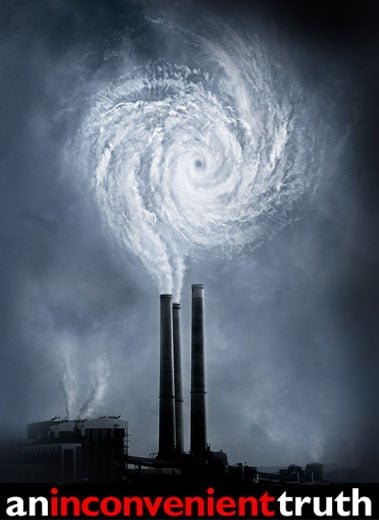 I think Al Gore is a hero because, in spite of the behaviour of politicians, who think that global warming is a lie, he tries to do something for the environment. He's my hero since he's still courageous and says the truth.
Page created on 3/31/2007 12:00:00 AM
Last edited 3/31/2007 12:00:00 AM
The beliefs, viewpoints and opinions expressed in this hero submission on the website are those of the author and do not necessarily reflect the beliefs, viewpoints and opinions of The MY HERO Project and its staff.
Related Links