Hayrettin Karaca
by
Merve and Ece from Adana
LOVER OF NATURE AND HUMANS
This man is not my father or my grandfather; however, he thinks of me and my future as they do. He is the grandfather of soil, the grandfather of earth. These are the nicknames people have given to him. He was born in Bandirma and he was the son of a wealthy family. After his father died, he took over the management of his father's knit-wear company. Then, he left this job to his son and started to do the jobs which make him my hero.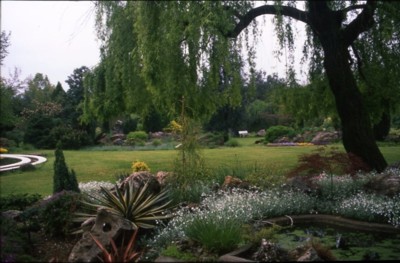 He established the only private arboretum in Turkey. There are millions of wild species of trees and plants, which he himself travelled and collected from all over the country. During his travels, he saw the massive erosion, the extinction of plant varieties, and ruining of graze lands. He predicted the coming drought. So, he founded TEMA (The Turkish Foundation For Combating Soil Erosion, Reforestation and Protection of Natural Habitats.) He decided to wake the people's consciousness about the environment. He has received over forty national and international honours and awards from universities and institutions, including the United Nations Environment Programs (UNEP), Global 500 Roll of Honour in 1992. He was chosen "The Environmental Fellow of 1994" and "The Man of 1999."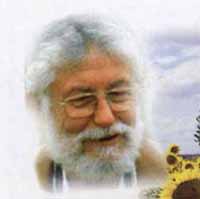 Hayrettin Karaca is my hero not because of all these awards and fame. He is my hero because he walks and talks as if he is an ordinary person, so modest. Books are the only things he spends money on except food. "We don't have the right to consume," he says. In such a consumption-oriented world, he has been wearing the same sweater, which is too old. He says he hasn't spent money on clothes for years. He is wearing the same ones which he bought years ago. He longs for a world where people share instead of wasting everything they have.
While people are fighting to have more and more wealth, he is reading to have more and more knowledge. He said his greatest treasure is his knowledge and this is what he wants to share. I love him because he is trying to make the earth brighter, greener and better for children whom he will never know.
I am deeply affected by his motto:
"In order to be able to survive, help others to survive."
Page created on 5/25/2015 12:00:00 AM
Last edited 4/5/2019 8:55:33 PM
The beliefs, viewpoints and opinions expressed in this hero submission on the website are those of the author and do not necessarily reflect the beliefs, viewpoints and opinions of The MY HERO Project and its staff.