Ian Somerhalder
by Gabriella De La Cerda from Fresno, CA
Ian Somerhalder an actor and model may be known from his hit TV shows LOST and recently The Vampire Diaries, but the things he is mostly focused on is helping this world we call home. Ian Somerhalder is involved in many projects and organizations that help and support the troubled LGBTQ community of our society, abused lonely pets without a home, and lastly our poor earth.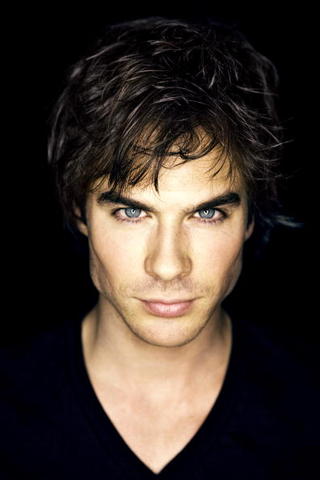 Ian Somerhalder has been every involved and supports many organizations; such as St. Tammy Humane society. The organization for animal shelters and welfare. Ian Somerhalder the It Gets Better Project, this project makes it their goal to help prevent suicide among the LGBT (lesbian, gay, bisexual, and transgender) youth. He also helps to support The Trevor Project. The Trevor Project is also focused on suicide prevention of the LGBTQ ( the Q for questioning). Ian Somerhalder is also very involved in his own foundation, The IS Foundation (The Ian Somerhalder Foundation). His own foundation makes a point to educate people on the importance of protecting our environment and the animals that live in it. His areas of focus in The IS Foundation are currently:
Habitat: - Extinction - Deforestation & Reforestation - Conservation - Bio Diversity Energy: - Fuel Transportation Impact Reduction - Green Technology - Local Biofuel - Green Disaster Relief - Greening the Entertainment Industry - Empower public participation in legislation Animals: - Habitat & Extinction - Cruelty - Empowerment of NO KILL shelters - Sterilization - Assistive & Therapy Animals.
The IS Foundation's Mission aims to empower, educate and collaborate with people and projects to positively impact the planet and its creatures.
Ian Somerhalder is a hero because of all the effort and hard work he has put into trying to better this world. Ian Somerhalder tries to get people involved by just simply telling everyone how certain causes can affect our lives. He doesn't try to sugar coat anything and he tells it like it is. He is a hero because he works every day to try to improve our world so we can live in it another day, he tries and does whatever he can so maybe someday our children and our children's children will have the pleasure to see a certain animal or go look outside and see a beautiful day. Ian Somerhalder uses his fame and fortune and tries his best to help our society and our environment for many generations to come and that is why he is my hero.
Page created on 8/30/2012 12:00:00 AM
Last edited 1/4/2017 8:44:09 PM