Jean Batten
by
Shelby from Dunedin
Jean Batten was born in Rotorua on 15 September 1909. She had 2 older brothers and her father was a dentist and her mother had been an actress. When Jean was 4 her family moved to Auckland. Shortly after they arrived her father went to France to serve in the first world war. Jean went to primary school in Auckland then going onto boarding school. She enjoyed tennis, swimming, and netball. She was a very good pianist. From an early age Jean devolved an ambition to become a pilot. Jean's father wanted Jean to be a pianist but Jean sold her piano and went to England with her mother so she could learn to fly.
In London she joined the Aero Club at Stag Lane aerodrome, where she took lessons. The first day she took to the air, she shared the sky with a huge R101 airship which crashed a few days later. In 1930 she gained her pilot's license and returned to New Zealand, hoping to raise money for her solo flights. At the beginning of 1931, Jean returned to England to complete her commercial pilot's license. This included learning about navigation and engine maintenance and the study of weather conditions. These were all valuable to her in her solo flights.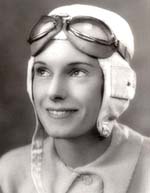 For her flight to Australia she had a lot of trouble raising money, but eventually she met a solo pilot willing to share the costs for a second hand Gypsy Moth aeroplane in 1933. Jean set off for a Australia in April. She battled through sandstorms and a piece of machinery broke off and she had to crash land in India. Jean was not hurt but plane was badly damaged and she was forced to return to England. A big oil company decided to sponsor her second attempt, which ended badly. She ran out fuel while flying and had to land in Rome where she barely missed telephone wires.
Jean tried again 2 days after arriving back in London and her luck held, she made it to Rome, then to Cyprus. Baghdad was next but she was forced to land when sand storms hit. She made it to an airforce base of Basra on the Persian Gulf. She flew to Jask in Iran, and then to Karachi in Pakistan. The Gypsy Moth had a cruising speed of 130 km/h, it had no radio or navigation system and the cockpit was not covered. Jean used a compass and maps to navigate. Jean then flew to Allahabad and then Calcutta. She flew onto Rangoon in Burma. When Jean was flying down the Burmese coast the monsoon rain rains began, Jean could only see a few feet in front of her and the cockpit soon began to fill with water. Turning back to Rangoon was not an option with the fuel she had left. Jean broke through the clouds and landed at a flooded airfield at Victoria Point. She struggled to take off at the muddy airfield and flew to an airport base at Singapore. From there, she travelled of the villages and jungles of Indonesia, which was then called the Dutch East Indies. When she stopped sometimes she would stay at hotels and sometimes stay at the local officials houses. The last part of the trip was across the Timor Sea. She made it with the only problem being strong head winds. She took a total time of 14 hours and 22 and a half hours.
Jean Batten did a lot more flights after this trip - one being, when she made a trip from England to New Zealand. She set a world record on this trip and that record held for 40 years.
Jean moved to the island of Majorca. Soon after she arrived she was bitten by a dog while walking. She died of that dog bite because the wound turned septic. Her family did not know what had become of her until 1987. Jean had died in 1982 on the 2nd of November.
People will remember her because of these things:
"Houses in Maclean's College and Westlake Girl's High School are named after her, as is Batten (Blue) House at Orewa College and in the whanau system of Aorere College in South Auckland. A primary school in Mangere is named after her as are streets in Auckland, Christchurch, Mount Maunganui, Wellington and in her birthplace of Rotorua. The historic Jean Batten building on the Auckland street has been incorporated into the design of the new Bank of New Zealand head office, and the Auckland Airport International Terminal is named after her. A bronze sculpture of Batten is located in the main terminal of Rotorua Airport and a small park in the middle of the city is also named after her."
Jean is a hero to me because she proved that anything is possible if you really want to do it and never give up after bad attempts.
Page created on 10/20/2009 12:00:00 AM
Last edited 1/5/2017 10:21:22 PM
The beliefs, viewpoints and opinions expressed in this hero submission on the website are those of the author and do not necessarily reflect the beliefs, viewpoints and opinions of The MY HERO Project and its staff.