The Three R's: Music for a Cause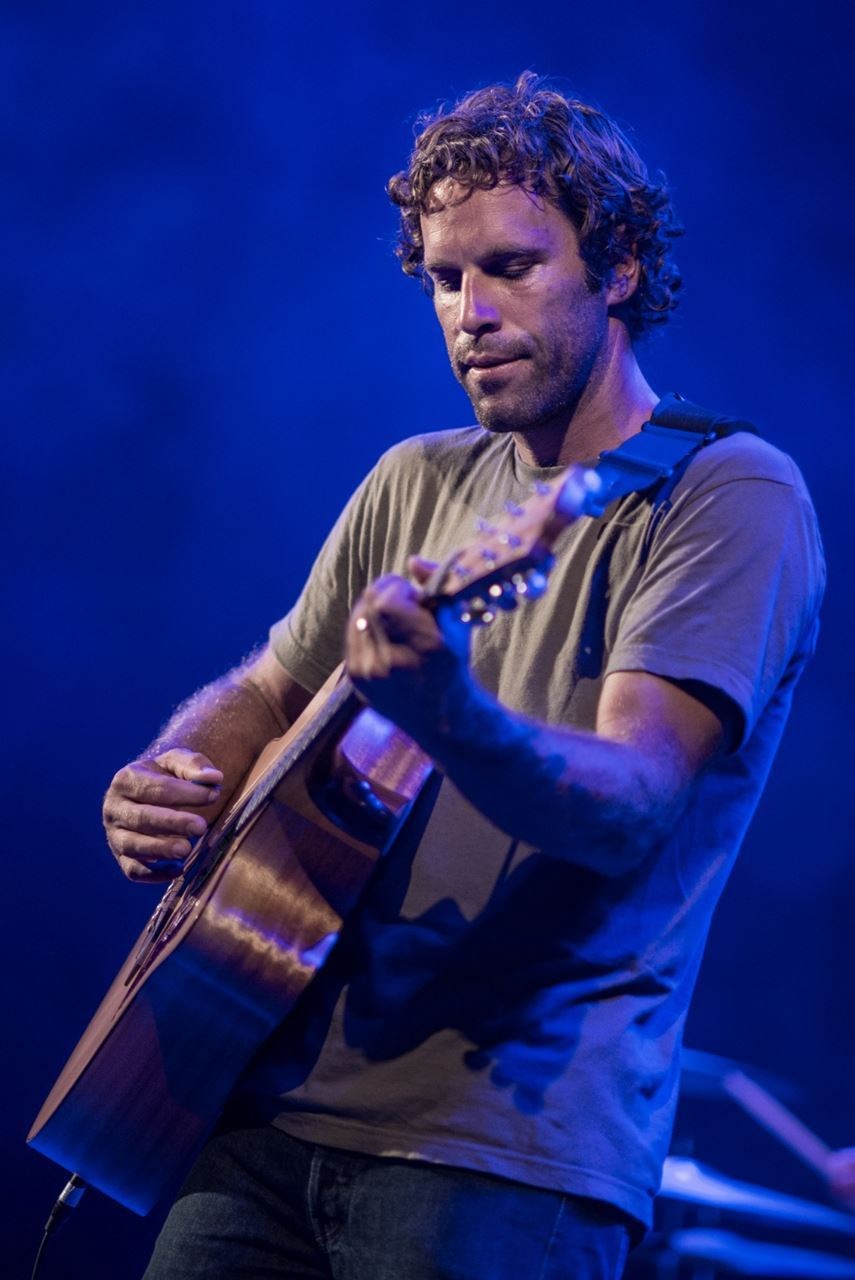 Jack Johnson performing at the Waikiki Shell in Honolulu HawaiiPeter Chiapperino: a concert photographer in Lexington, Kentucky / CC BY-SA (https://creativecommons.org/licenses/by-sa/4.0)"Music can change the world because it can change people" (Bono).
Perhaps one of the greatest environmentally conscious musicians of our time is Jack Johnson. He is as interested in the people he is reaching with his music and its effects as in the music itself. Johnson's passion for music and the environment stem from his childhood. Johnson was born on May 18th, 1975 in Oahu, Hawaii. He grew up with his father, Jeff Johnson, a surf legend, and his two brothers, Trent and Pete. Their home rested on Oahu's beautiful shore and, with his father's surf background, the three boys "grew up in the ocean - it was [their] playground" (Johnson). Jack also took up guitar at 14, but was never serious about it. Jack became quite talented at surfing, and by the time he was 16 he was sponsored by Quicksilver to compete in world competitions. At 17, Johnson nearly fatally wiped out, and the recovery period gave him time to focus solely on guitar. "I spent a month or two playing guitar instead of surfing. That's when I got into playing music and writing songs. And I realized there was something else I loved" (Johnson).
He began writing songs for his friends, and giving out a small number of impromptu surf-inspired albums. Johnson acknowledges that his music can be "mellow to the point of annoyance but it is truly who I am" (Johnson). Johnson also began directing small-budget surf films, whose soundtracks he composed and performed. His handout albums became increasingly popular and distributed along the surfing circuit and, by 2005, he was an international star with a following. Johnson, however, did not become corrupted by his newfound fame and fortune. His love for the lush beaches and environment of Hawaii inspired him to use his music for a purpose. He assembled multiple charities and altogether donated over twenty-five million dollars to environmental causes. Jack Johnson's wholehearted actions define him as a hero who promotes environmentalism, motivates the youth of the world to make positive environmental change, and selflessly uses his fame to shine light on righteous causes.
Jack Johnson is a revolutionary environmentalist who uses his fortune to sponsor and create environmental programs for positive change. One of Johnson's most notable philanthropic programs is his Kokua Hawaii Foundation.
In 2004, he began to hold benefit concerts to fund a charity he established, the Kokua Hawaii Foundation. Its goal is to promote the protection of the island state's fragile environment through educational efforts in the schools. Overdevelopment was one issue he felt strongly about, and had witnessed the long-reaching ramifications of resort-building on Oahu during his own lifetime. Where beachfront hotels cropped up, he noted, it seemed to tear apart the community, robbing Hawaiian teens of recreational activities, he told Hope in the Sunday Telegraph. (Chinen)
Johnson bears a strong connection to the island of Hawaii and its culture. He sees his childhood having being destroyed, and finds this unacceptable. He's very concerned about the way resorts have been encroaching on the public beaches that were once accessible and enjoyed by the people of Hawaii. He desires for Hawaiians to be able to experience Oahu's natural beauty, as he did in his youth. He provides financial support to programs such as the Kokua Hawaii Foundation. The Foundation raises environmental awareness in Hawaiian schools, to ensure that our young adults can understand what's happening to precious Hawaiian natural resources, and how they can make changes to rescue the environment. Johnson directs his Foundation funds towards hands-on experiences: "The Kokua Hawaii Foundation, with Mrs. Johnson as its executive director, runs school recycling drives and helps sponsor field trips to nature centers, among other things" (Johnson). Money from the Johnson's charities helps fund all sorts of Hawaiian environmental causes, including field trips for students to experience nature first-hand. He believes that for school students, experiencing is believing. Johnson's investment in the Kokua Hawaii Foundation helps manage school recycling drives, an important element in environmental awareness-building, and actions. Johnson's love for Hawaii's culture and unique natural resources drive him to be a revolutionary environmentalist and advocate for environmental change.
Alongside his efforts to change the environment of today, Johnson is hard at work preserving the environment of the future by reaching out to children. In an interview with Look To The Stars, Johnson explains why he directs efforts towards children.
Start with young kids--that point in your life, you're very open-minded, and figuring out the way you want to approach the world. Empowering youth to make these changes on their own creates something that's completely new and that our generation hasn't even thought of. If there's going to be real changes, it's going to be with young people. (Seth)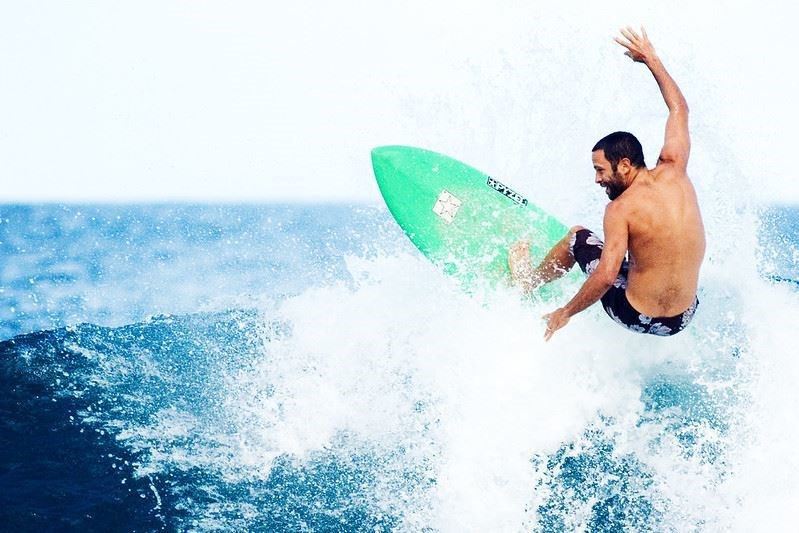 Jack JohnsonKanaka Rastamon - Flickr [Public domain]
Johnson understands that children are open to ideas and learning. His strategy for the future is about building an environmental sensitivity into their minds when they are young and impressionable. Showing, instead of telling or lecturing, is one way that Johnson inspires children to realize what is happening to the Hawaiian environment. He helps kids understand that they can impact change. One of the ways Johnson reaches these children is through his music. "The Three R's" is a catchy, enjoyable song to teach children to reduce, reuse, and recycle without them even knowing it.
The Three R's" urged kids to become more environment-friendly consumers by re-using and recycling. "Sometimes it takes a big warning sign before people take notice, or you have to wait till it's all too far gone before they start worrying about it," he said in the Sunday Telegraph interview. "It seems to me that putting a little bit of energy into teaching kids can't hurt. You can't teach them too much-all you can do is put the seed into their minds. I try not to be too preachy about it." (Johnson)
Jack Johnson reaches out to kids to proactively engage them with environmental teachings, in a way that's appropriate and relevant--through his music. He enables kids to learn and connect the dots, without be "spoken to" in a school-room fashion. By weaving environmental lessons into his music, he truly reaches our next generation. He has his own "3 R's" that he uses to explain how kids can help. Kids realize they can contribute in a meaningful way, and this makes them feel empowered. Johnson works through his music to inspire children so that they will create change of their own initiative in the future.
Jack Johnson uses his fame to reach out beyond what a normal person could do and inspire as many people as he can to change the environment. In Johnson's Look To The Stars interview, he is asked about how he reaches people about his strong environmentalism: "I also incorporate world issues in music videos. It's a way you can reach a lot of people. I like using the spotlight I have on me to shine the light on things I think are really important" (Seth). Where many celebrities use their fame to garner more fame for themselves, Johnson displays altruistic qualities in using his limelight to promote causes he believes in, specifically eco-awareness. Johnson is aware that he has the power to influence many, because of his celebrity status. He leverages this influence toward environmental issues. Johnson's actions are as authentic as his words and his music: "Concert promoters involved in Mr. Johnson's coming tour will be required to buy carbon offsets, encouraged to use biodiesel equipment and guided through many other steps in a scrupulously detailed tour agreement called an EnviroRider" (Chinen). Jack Johnson isn't merely interested in a public relations moment or well-scripted speeches--he proves his authenticity with his actions. The EnviroRider agreement ensures that his promoters support his cause, namely, to minimize environmental impact and awareness of environmental requirements. Jack selflessly uses his fame to influence others to behave in an environment-friendly manner, while holding himself to his high standards.
Jack Johnson's heroism sprouts from his willingness to contribute selflessly to environmental causes, cultivation of youth environmentalists, and use of his distinction as a musician to spread knowledge about meritorious causes. Johnson's Hawaii-driven love for nature drives him to make true changes in the environmentalist cause. His music inspires children and adults alike to take charge and make their own contributions. Fame is his tool to spread his views and make a difference where many cannot. In his interview with Look To The Stars, Johnson touches on his feeling about what he does: "There have been a lot of times when we've met kids that have just graduated high school and are doing environmental business in town because they got started at a young age with the programs we had in Hawaii. So you think: You've planted these little seeds that have grown into beautiful things" (Seth). Johnson's belief in youth and their power to change inspires me to make a difference. He shows us all that you don't have to be an adult to cause change and have a positive impact on the world around you. It's empowering to know that young people, like myself, can and must help change environmentally harmful behaviors we see in our communities. Johnson's contributions to reshaping the way environmentalists can blend their cause with music and youth programs go a long way in developing effective, meaningful strategies for the future. Jack Johnson's actions inspire each of us that it's possible to follow our dreams and make a true difference doing it.
Works Consulted
Chinen, Nate. "MUSIC; Making It Mellow And Keeping It Green." The New York Times. The
New York Times, 03 Feb. 2008. Web. 10 Dec. 2012.
"Jack Johnson." Contemporary Musicians. Vol. 64. Detroit: Gale, 2008. Gale Biography In
Context. Web. 9 Dec. 2012.
Jack Johnson. "The 3 R's." Sing-A-Longs and Lullabies For The Film Curious George. Brushfire
Records, 2006. MP4
Johnson, Jack (1975-). Carol Brennan.
Newsmakers. Ed. Laura Avery. Detroit: Thomson Gale, 2006.
Seth, Abhishek. "Exclusive: Jack Johnson Talks Eco-Activism, Solar Power And Charity." Look
to the Stars. Look To The Stars, 5 July 2012. Web. 10 Dec. 2012.