Stephanie Baker
Marion, Ohio, USA
Stephanie is a fifth grade teacher and the Science Teacher Leader at Franklin Woods Intermediate School, Southwestern City Schools in Columbus, Ohio. JASON has been a part of her classroom curriculum for three of her six years teaching.
Last summer she spent two weeks in Wyoming studying environmental science in a program run by Miami University of Ohio. As part of her student teaching, she worked in Chile for a month at a bilingual school. In 2001, Stephanie was the recipient of her school's ABCD award, honoring her for going "Above and Beyond the Call of Duty."
During the expedition, Stephanie hopes to gain a richer background of how scientists work in the field so she can help fellow teachers create real scientific situations in their own classrooms by incorporating questioning and discovery.
Deborah Breen
New York Board of Cooperative Educational Services (BOCES) Network
Nassau BOCES
Garden City, New York, USA
Fifth grade teacher Deborah comes to JASON XV from Summit Lane School in Levittown, NY, where the JASON curriculum has engaged her students for the past four years. Deborah is a nine-year sponsor and chaperone of the Outdoor Education Program at Camp Greenkill. Each year she enjoys helping organize and supervise this one-week adventure. Not only has Deborah attended JASON Summer Institutes for the past four years, she also recently attended the New York State Outdoor Education weekend conference in Lake George, NY to further expand her professional learning experience.
In addition to Deborah's accomplishments in the education world, she also has a law degree. She was a practicing attorney and assistant district attorney in Massachusetts for several years before returning to teaching in Levittown.
Virginia De Silva
Bermuda Biological Station for Research, Inc.
Bermuda
Virginia, a teacher at Bermuda High School, currently teaches sixth through eighth grade geography. For three years, JASON has been an integral part of her curriculum. A passion for learning and sharing with young people is what Virginia says motivates her to be an educator. Bermuda's unique landforms and habitats have offered her opportunities to lead students through fieldwork investigations in freshwater marshes, coral reefs and underground caves. One of her favorite educational trips was to Belize, where she took her students to study the rainforests, Maya ruins and the Barrier Reef ecosystem.
Virginia spent several years in the Dominican Republic as a Peace Corps volunteer where she was able to work closely with educators, community youth and adult groups in the area of Environmental Education Awareness. Her leadership experience continued from 1989 through 2003 with the Duke Of Edinburgh Award Scheme and Expeditions, which allowed her to coordinate camping and hiking experiences for teens in Bermuda and overseas. In 2000, Virginia was honored for her dedication to marine education as the recipient of the President's Award from the National Marine Educators Association.
Dianne Forthman
NASA Johnson Space Center
Houston, Texas, USA
Dianne is a sixth, seventh, and eighth grade teacher for Deepwater Junior High in Deer Park ISD. This is Dianne's ninth year teaching JASON. She has a passion for preserving the environment, which has led her to spend several summers volunteering in conservation groups around the world. The highlight of her environmental work was the time spent with Dr. Carl Jones at the Mauritius Wildlife Appeal Fund, where she was part of a field research staff that helped preserve endangered birds such as the echo parakeet, the pink pigeon and the Mauritius kestrel. Dianne was elected as a school district representative to attend Sea Camp, a Texas A&M University program that teaches students about the environmental issues unique to their area. In addition, she has spent time in Mexico learning to speak Spanish.
Dianne co-founded the Green Team, an environmental club at her school that started a school-based recycling program. The Green Team was so successful that their tee-shirt sales raised enough money to purchase 18 acres of Costa Rican rainforest to be preserved in the schools' name.
Melissa Kapeckas
University of Rhode Island
Narragansett, Rhode Island, USA
A teacher at Thurston Middle School in Westwood, MA, Melissa has integrated JASON into her classroom for four years. Melissa was the first recipient of her former school's Hillside School Headmaster Travel Grant, a program established to encourage experiential learning among teachers. Through the grant she traveled to the Peruvian Amazon, the site of JASON X, and visited local villages and an elementary school in Lago Yurac Yacu. Her outreach efforts to the Lago Yurac Yacu elementary school continued after she arrived home. Melissa's class holds a fund drive to buy school supplies and collects medical supplies and books to send to the Peruvian school with a high school class that visits the school each year. Melissa is also fluent in Spanish and looks forward to using it in Panama.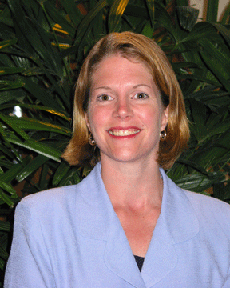 Kathleen Lowell
New York Board of Cooperative Educational Services (BOCES) Network
Putnam/Northern Westchester BOCES
Yorktown Heights, New York, USA
Kathleen is a fifth grade teacher from Fulmar Road Elementary School in Mahopac, NY. This is the third year she has used JASON in her classroom, where science and math are her favorite subjects to teach. She has written curriculum for several science units. Kathleen has lead science teacher workshops both in and out of her school district. In past years, she has planned several of the grade level field trips to support science instruction, including trips to aquariums, science museums and overnight adventures. She brought students to Boston and Cape Cod to examine salt marshes and whale watch, and took high school students to Key Largo to study hands-on marine biology.
An adventure seeker, Kathleen enjoys outdoor activities, especially mountain biking, rock climbing, hiking and swimming. She is keeping a detailed journal of her JASON adventure, beginning with the Teacher Argonaut selection process, to provide her students and fellow teachers with insight into her experiences and learning opportunities.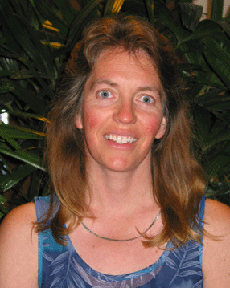 Janet Pollack
NASA Ames Research Center
Moffett Field, California, USA
Janet teaches third grade at Neil Cummins School in Corte Madera, CA. She was the science specialist at her school for 12 years, and this is her third using JASON in her curriculum. Janet is currently taking Spanish and American Sign Language and looks forward to using her Spanish in Panama. In addition, her involvement with museums and programs such as the Exploratorium Institute and NASA Ames Stellar Institute has enriched her understanding and appreciation of the natural and physical world. As an environmental educator, Janet has had the unique opportunity to also teach in the Catskill Mountains in New York, where the mountains, creeks and trees were her classroom. She even organized trips for students, including two-week camping, backpacking and bicycling trips in New York, Vermont and Massachusetts.
Janet has also been on many of her own learning adventures. Last summer she traveled to Greece and the summer before she traveled to Alaska to see the glaciers and hike in Denali State Park. She has also toured the U.S., Canada and Europe as part of the Up With People musical troupe. Through traveling, Janet has developed a love for learning about other cultures.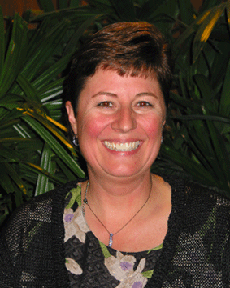 Heather Renz
Oregon Museum of Science and Industry
Portland, OR
Heather Renz is a fourth grade teacher at Vern Patrick Elementary School in Redmond, OR. JASON has captivated and intrigued her and her students for the past four years. Heather's classroom is a hands-on, project-based learning environment where students raise Kokanee salmon for release, learn fishing techniques from elders in the community and have checking and savings accounts. Through this method her students "rent" their desks and books, "pay" taxes in April and have many opportunities to earn classroom "dollars." She also combines literature and American government studies by staging a Jack-in-the-Beanstalk trial and passing "bills" in the classroom's Senate and House of Representatives.
Heather has been a middle school Math and Science Department Chair, as well as a member of the Site Council and School Improvement Team. She currently serves as the Technology Integration Facilitator and Webmaster of her school's web site. She was also one of ten teachers selected statewide to serve on the State of Oregon's Department of Education Technology Integration Advisory Committee.