by
Kathy Crockett, MY HERO

from

Los Angeles, California in United States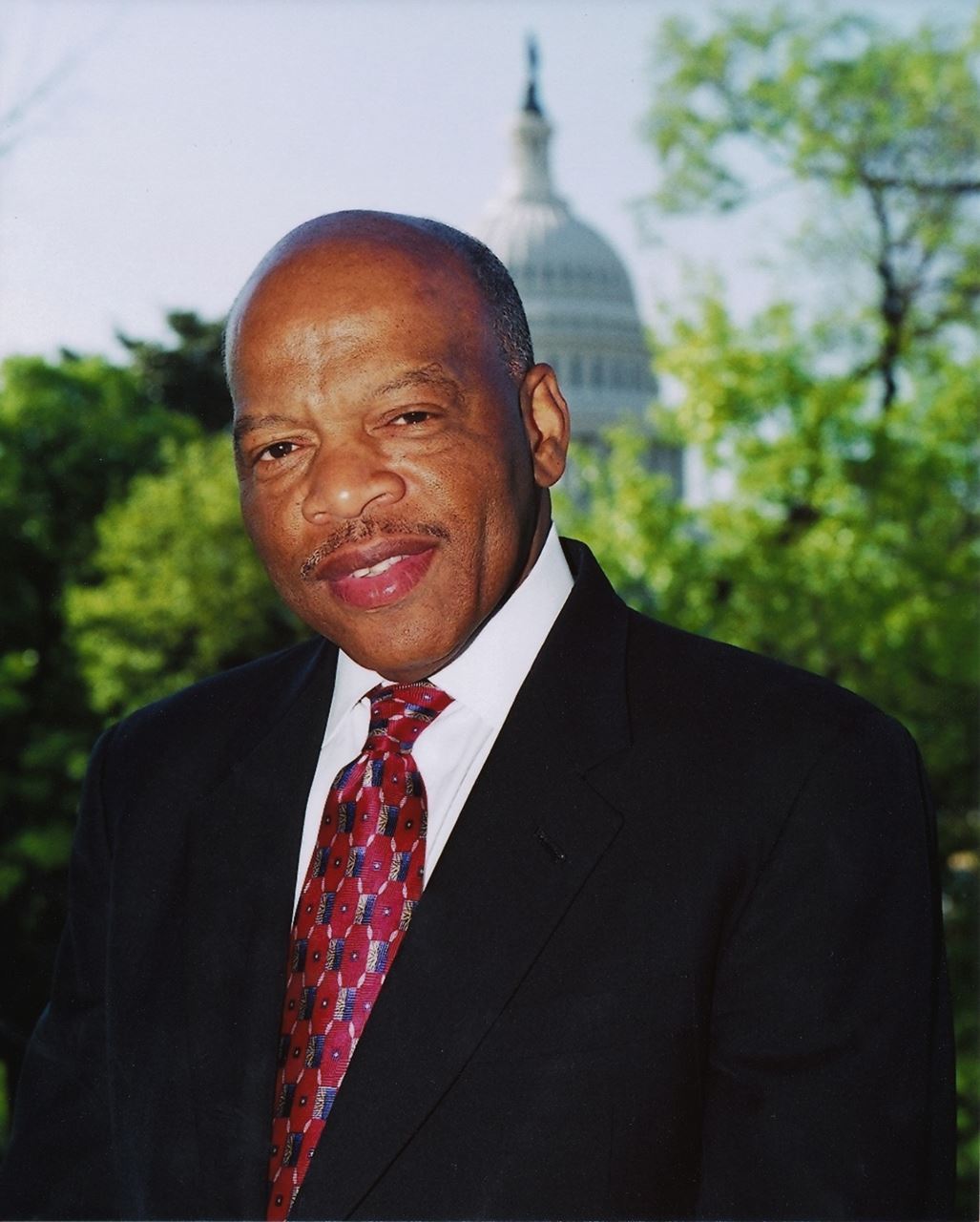 John LewisU.S. Congress / Public domainGoogle the name John Lewis and you'll find a few brilliant college professors, an artist, a Jazz musician and a congressman. It is a common name for an uncommon person of such vision, ethics, and leadership as Congressman John Lewis. Lewis has been serving in the House of Representatives for nearly twenty years and has been serving his country since the 1960s. As one of the most significant players in the Civil Rights Movement, he is in the company of other American history makers such as his hero and friend, Martin Luther King, Jr.
Growing up, John saw segregation everywhere he looked; it was evident on his long bus ride to the all-black public school, the signs in the public washrooms and water fountains and the city buses. Even at the public library, young John was denied a library card. Despite all the negatives, he managed to find possibility—a chance for change. He saw the successful end of the Montgomery Bus Boycott, an 11-month protest fighting to desegregate city buses; heard about Rosa Parks' refusal to give up her seat; and listened to the words of Martin Luther King Jr. on the radio. He also experienced desegregated life on a visit to extended family in Buffalo, New York. There, for the first time in his life, he saw blacks and whites living and working together. All of this inspired him to believe that there was opportunity for equality, and that he, too, could institute changes for the better.With the extraordinary company surrounding Congressman Lewis you might expect him to have grown up in the spotlight, but John's childhood was anything but one of privilege and connections. Born on February 21, 1940, John spent his childhood on a farm, working in the fields with his brothers and sisters and parents, who were sharecroppers outside of Troy, Alabama. His time was split between the fields and school, although there were many times when John was expected to farm instead of going to school. As much as his parents knew the importance of education, they also needed help on the farm to make ends meet.
John's journey through the Civil Rights Movement started with a letter to Martin Luther King, Jr., whom he would eventually meet and befriend. No one had to tell John to stand up for what he believed was right; it just came naturally, even at a young age (he was 18). For Lewis, youth wasn't an excuse for inaction; so, when it became time to take charge for change, he did so with courage. In 1961 he volunteered for the Freedom Rides, which challenged the White House to take a stand on civil rights and resulted in the outlaw of segregation on all interstate buses. By the age of 23, he was considered to be one of the Big Six leaders of the Civil Rights Movement, an elite group that included Martin Luther King, Jr.
A lead organizer of the 1963 March on Washington, John knew how to grab people's attention, and he knew how to transform that attention and momentum into results; a year after the March, he coordinated voter registration for blacks all across the south. Not afraid to stand up for a good cause, John led marchers in Selma, Alabama in one for the most dramatic—and ultimately influential—nonviolent protests of the Civil Rights Movement. The result of this 1965 event, dubbed "Bloody Sunday," propelled the Voting Rights Act. All told, John was arrested 40 times, suffered many beatings and serious injuries; yet, he continued to believe that retaliating with violence was not the solution to winning equality.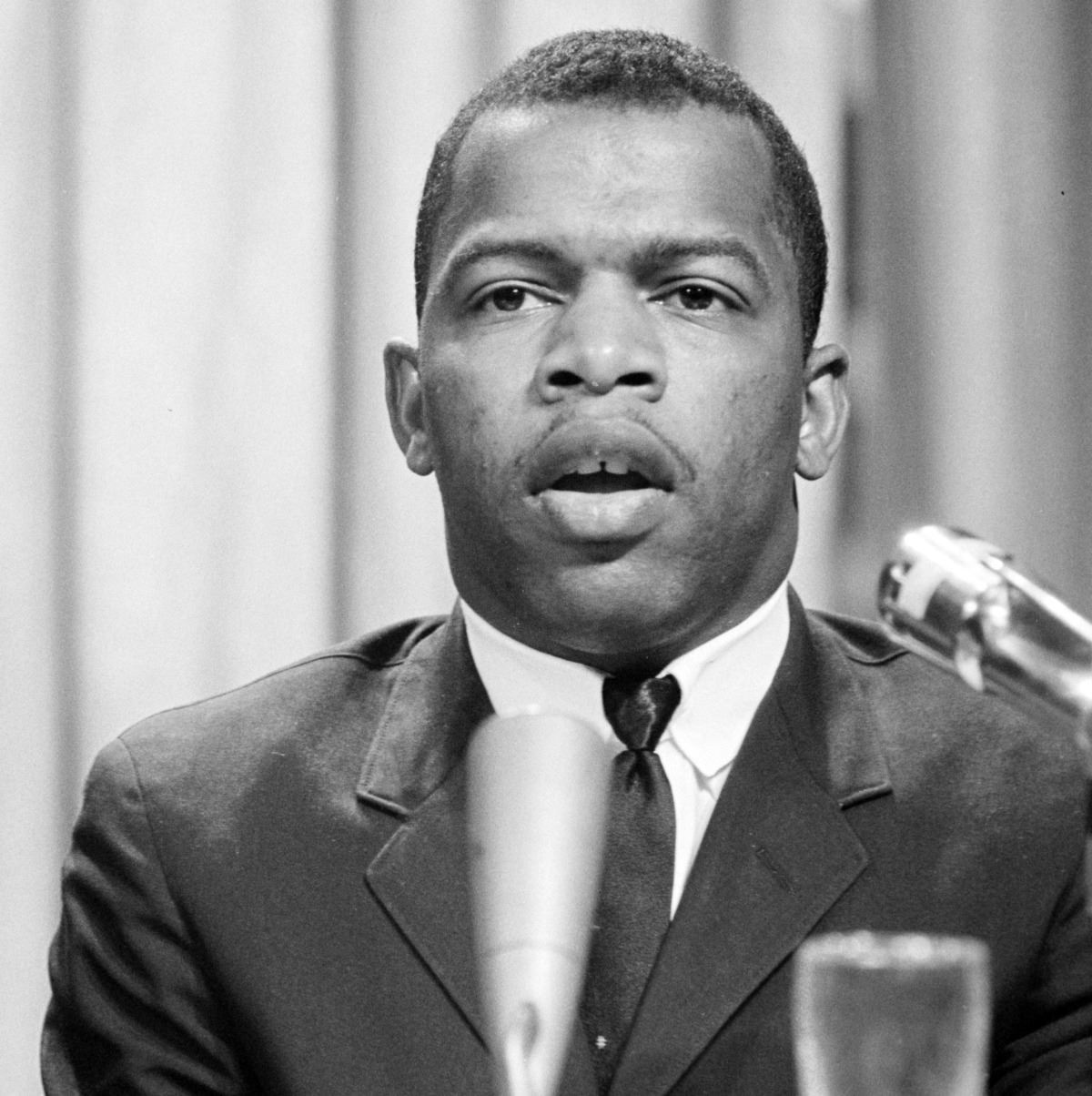 John Lewis in 1964Marion S. Trikosko, U.S. News and World Reports / Public domainWhether the issue is neighborhood preservation in his district, increasing minority voter registration, or protecting the environment for all of America, Congressman Lewis' efforts have paid off for the good of the country. He has fought for and won federal funding to improve the city of Atlanta and the rest of his district. Lewis is not afraid to get his hands dirty—literally; just recently he participated in a Habitat for Humanity project, hammering, sawing, and hoisting wood to build a house for a family in one of Atlanta's neighborhoods. He has sponsored legislations like the Environmental Justice Act, which helps to ensure compliance of all environmental laws and protect the rights of all citizens to live in unpolluted environments. In continuation of his roots in the civil rights movement, John Lewis successfully steered a passing of a bill to create the first National Museum of African American History and Culture in Washington, D.C. Even years after the close of the Civil Rights Movement, Lewis's activism, leadership, courage, and ethics have not gone unnoticed. In 1977 Jimmy Carter appointed him to direct the 250,000 volunteers operating within the federal volunteer agency, ACTION. Still seeing ways in which he could serve the public, John spent four years on the Atlanta City Council, and then, in 1986, was elected to the House of Representatives, where he has remained very popular with the public and well respected by colleagues on both sides of the political spectrum. He has been referred to as "the conscience of the U.S. Congress" by Democratic Representative Nancy Pelosi and Republican Senator John McCain has said, "I've seen courage in action on many occasions. I can't say I've seen anyone possess more of it, and use it for any better purpose and to any greater effect, than John Lewis."
John Lewis has been honored by more than a dozen colleges and universities; and has received the John F. Kennedy Profile in Courage Award, the Martin Luther King, Jr. Non-violent Peace Prize, and the Golden Plate Award from the Academy of Excellence, among other prestigious awards reserved for the very best of humanity. He has written an autobiography, Walking with the Wind; and in 1998, he was finally awarded the library card he tried to obtain forty years earlier. It is astonishing and inspiring to think that all of this success and achievement comes from a son of poor farmers who had yet to even dream of the right to vote.
Page created on 8/10/2014 6:52:31 PM
Last edited 7/11/2022 4:49:39 PM
Extra Info
2006 Film Festival
Special Hero Award Winner:
John Lewis
Citizenship
A short film
by Anson Schloat & John G. Young

View a short film about John Lewis, U.S. Congressman, speaking about the importance of being a good citizen. In the film, John Lewis discusses racial segregation when he grew up in the South, and how heroic actions spurred him to think deeply about the meaning of citizenship.