Maria von Trapp
by
Claire from Williamsville
"Music acts like a magic key, to which the most tightly closed heart it opens" said Maria von Trapp famous Austrian singer. She believed she could do anything no matter what obstacles came in her way. Maria had always dreamed that she would grow up to have a great life but she never thought she would change history. Maria von Trapp is a wonderful artist and role model.
Maria's childhood was lonely and scary at points. When Maria was a young girl she lived with her aunt and step sister. They were not fond of young children or playing loud games. Maria on the other hand loved children of any age and was loud and always playing some sort of game. Maria's mother had passed away when she was just a young girl and her father was always somewhere new. He loved traveling the world but not so much his daughter. Maria liked playing a game called "My Paultraxl family" this was a game Maria had made up out of loneliness. She would set up chairs in the form of a circle and "ate" and "drank" with her pretend family. She had "11 brothers and sisters" and she had her "father" and "mother". When Maria was 9 she moved in with her Uncle. Maria was always getting into trouble for doing nothing wrong. She was mostly accused for being bad by her Uncle. She was whipped and beaten by him as well. Her aunt and sister could do nothing because they were abused like this too. When Maria was around 12 she decided she could do the bad things she was accused for because she would get punished anyway. When she was a teenager she told her best friends' parents about her uncle. They made plans for her to run away from home. Two nights later she took only some dresses and a hat and left. Her sister and Aunt knew so they were not frightened. They lived in a recreation area with lots of hotels and sports going on. One day Maria got a job refereeing a tennis game. She heard someone whisper her name she turned around. It was her uncle! She said for him to leave or she would scream. So he left. Two weeks later she was informed that he died and was mad. Maria says "I had a very sad and lonely childhood". Maria von Trapp always helped people and cared for them. These are some traits that make Maria von Trapp a heroine. Maria helped many people at a very difficult time. She also sang around the world with her husband and ten children! (In order from oldest to youngest Rupert, Agathe, Maria, Werner, Hedwig, Johanna, Martina, Rosmarie, Elenore, and Johannes) They taught people how to sing. They were also known to help many people. Maria always donated lots of money to the U.S. army because her two sons (Rupert and Werner) were drafted into the army. She wanted them to be as safe as possible. She was very religious and always prayed. She prayed whenever she had the chance. As you can see Maria von Trapp overcame a depressing childhood that makes her a heroine.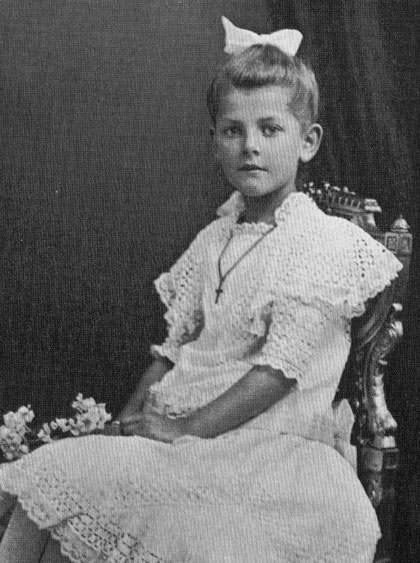 Maria von Trapp was a very kind person and did good things for her community. Maria sang all around Europe and especially in Austria before Hitler arrived and took over. She also sang in the United States with her family. Before she was married she Captain Georg von Trapp she was a teacher/nun. She started out as a teacher and the school district practically worshiped her because she was such an amazing teacher and all her kids passed every single test. She then became a nun because she she realized she had not ever been going to church. She felt very guilty and went to the strictest abbey she could find. They told her that Captain Georg von Trapp needed a nanny. She said yes and left for his villa. A few months later she married him. Then soon when Hitler had taken over she and her family were invited to sing at his birthday party. They knew if they said no they would be killed or become slaves. So they ran away from Austria. She always donated money to the poor, sick, and soldiers. She would give small concerts to her friends if they weren't feeling good. Maria was very kind to many people.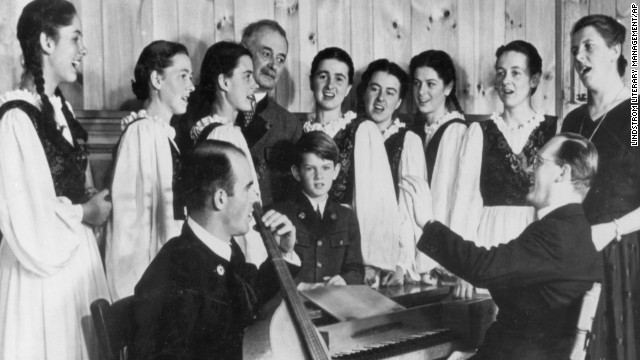 Maria von Trapp faced many different problems. Whether they were small or big always overcame them. When the Nazis came to Austria she had to run away to the United States. She never knew how to speak English so she had to learn. This was very hard for Maria. It was also hard because she got laid off. At some points she did not have a place to sleep or enough food to eat. She did not have many friends to turn to. They did not always have enough money either. As you can see, Maria von Trapp faced a lot of challenges.
Maria was given many rewards for her good actions. There is a movie called "The Sound of Music" based on her life."You make me look to sweet" Maria said to Julie Andrews (who played the role of Maria in "The Sound of Music"). She also played a role as a background person so she could get some of the prophet of the movie. There are also many Broadway shows about her. They won awards and trophies for singing awesomely. Also they were awarded for playing their instruments. They entered tens of competitions and won most of them. Friends and neighbors always helped when they had money problems. Maria was rewarded for her great actions.
Maria had special traits to make her such a great person. One trait was determination. Maria was determined when her family was bank robbed. She did chores and taught her children how, too. They had cart sales to make extra money. They never gave up. Maria von Trapp and her family were brave. They were brave when they ran away from Austria. They were scared but knew they had made the right choice. Maria was also brave when people were rude to her. She stood up to them. Maria von Trapp was loyal. She was loyal when her sons were drafted to the army. She went on with the shows like they were still there. Each night she prayed they would be okay. As you can see, Maria had special traits to make her such a great person.
Maria von Trapp was a wonderful person. She changed my life by overcoming so many obstacles. Maria overcame a horrible childhood. Maria was a great person and a wonderful hero.
Page created on 8/1/2015 11:29:29 AM
Last edited 8/1/2015 11:29:29 AM
The beliefs, viewpoints and opinions expressed in this hero submission on the website are those of the author and do not necessarily reflect the beliefs, viewpoints and opinions of The MY HERO Project and its staff.