Marc Garneau
by
Lance from Alberta, Canada
"I think space and Canada are a natural fit."
Many kids dream of becoming a hero. My hero's name is Marc Garneau. Marc Garneau is a Canadian astronaut. He was born in Quebec City, Quebec, Canada, in 1949. Marc has a mom and a dad, and their names are Jean and Andre Garneau. They currently live in Ottawa, Ontario, Canada. In Quebec City, Marc went to a school called Saint-Jean-Sur-Richelieu Elementary, where he enjoyed sciences. Marc wanted to be in the military, because his dad was in the military, and they traveled around a lot. He attended many universities, including the Royal Military College of Kingston, where he received his Bachelor of Science degree. He would later become a naval engineer, and then an astronaut. Marc had clear goals in his early years.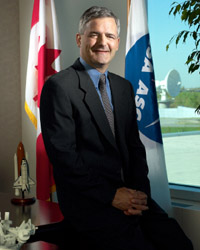 Before Marc Garneau became an astronaut, he accomplished many things. Marc was inspired by his teachers throughout his life, because they made him feel confident while he was learning. He spent part of his life in the Canadian forces as a combat systems engineer. From 1974 to 1976, he was a project engineer; he was promoted to Commander in 1982. While in the forces, he helped develop numerous items that assisted the Canadian Forces with communications, warfare equipment, and superior naval weapons. In 1984, Marc Garneau reached one of his major life goals: to become Canada's first astronaut. He must have been very brave to accept his duties. One of the things he needed to do was practice for things that could go wrong during the flight.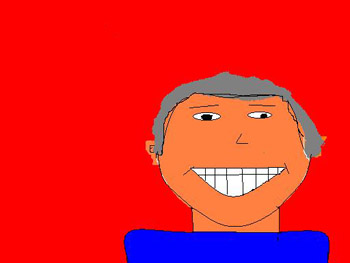 His first space flight experience was with Mission STS-41G, an eight day space mission with seven crew members, aboard the Space Shuttle Challenger. Even after the many hours of training and practice, just before the first lift off, he was afraid. He was afraid of the unknown, and of the possibility of motion sickness. He quickly overcame his fears. During the mission, they orbited around the earth 133 times in 5.4 million kilometers. Marc Garneau and his crew performed many tasks, such as deploying the Earth Radiation Satellite. He would later be part of two other missions: the STS-77(May 19 to 29, 1996: a ten day mission aboard the Space Shuttle Endeavor) and the STS-97 (Nov.31 to Dec. 11, 2000: a ten day experience aboard a space station). Later on, after his space missions, he was appointed Vice President becoming President of the Canadian Space Agency.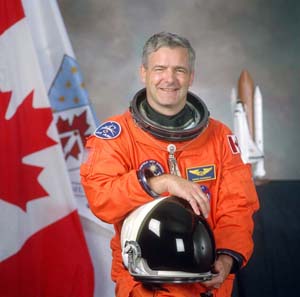 In my idea, a hero is someone who makes a difference for humanity, and not just for himself. A hero is also a person who helps something or someone. Just being famous doesn't make someone a hero, because they may be famous for something that did not help anyone. Marc has won many awards, including the following: The Canadian Declaration, The Order of Canada, and The Golden Jubilee from The Queen. Marc Garneau is a hero because he was brave, and he increased knowledge of space for the world. My hero did not have any heroes or idols when he grew up; he simply worked hard, and was inspired by ordinary people. Marc is alive, and he is fifty-eight years old. All of his family members are alive, except his grandma and grandpa. I chose Marc Garneau as my hero because I thought it would be interesting to learn about a Canadian astronaut, and I was right. I learned from Marc to focus hard on important goals, and that it is better for the world to think globally, not just locally.
Page created on 4/19/2007 12:00:00 AM
Last edited 4/19/2007 12:00:00 AM
The beliefs, viewpoints and opinions expressed in this hero submission on the website are those of the author and do not necessarily reflect the beliefs, viewpoints and opinions of The MY HERO Project and its staff.