Tony Dungy
by
Eric from Fort Wayne
My story is hard for me sometimes to think about, let alone talk to others about my life. I believe that everything I have been through has happened for a reason but it is all part of God's plan for me. To me my dance with death was the scariest thing I could have experienced. The physical pain hurt but what hurt the most was the mental pain. I do not know if anyone will understand what I went through because every situation is different. Ever since that day I have tried day in and day out to not take life for granted because I have learned how fragile life can be.
It was like any other hot July summer day when I decided to tango with the devil. Pretty much dance with death sums up that day. I crashed a 4-wheeler into a tree traveling around 20 mph. I was lucky to not be knocked out when I hit the tree. After I hit the tree I got off of the ATV and ran up to the house. I will never forget what I saw next. I will always be haunted by the faces of my family members I saw that day, especially my dad's. I have never seen a man so scared in my life. I saw so much pain in my dad's eyes that day that not even words can explain the pain I saw in him that day. I wish I could take that dreadful day back but I can't. That day is gone and will always be a memory I'll have for the rest of my life so why dwell on it. Hey, God gave me a second chance to live and I am going to take it.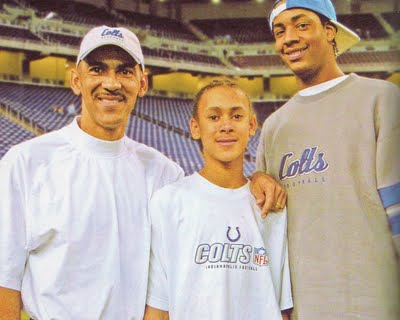 My cause is simple. Today I see too many people just giving up on their dreams, lives, marriages, goals. Why give up when there is so much good to come out of your accomplishments? Accomplishment can give you more motivation to go after another goal; even just a little taste of success can be enough to spark a long life of accomplishments. Anything can be done if you are willing to put the effort in and maybe a little help from God too. Thomas Jefferson once said, "with great risk comes great reward." If only everyone would think like him, they wouldn't be so quick to give up on their dreams.
My Hero is Tony Dungy, who is living a life full of success but the success did not come without a struggle. He would not have been able to go through what he did without help from God who guides him every step of the way. God helped him through the suicide of his own kid. One week after the tragedy, Tony was back with the Colts coaching. Tony Dungy was not born into a family that expected him to be a coach of a NFL team someday. He was born into a small town family but he made the best of his situation to follow his dream of being part of the NFL. Mr. Tony Dungy has proven that the impossible to some minds is possible if you are willing to try for the dream.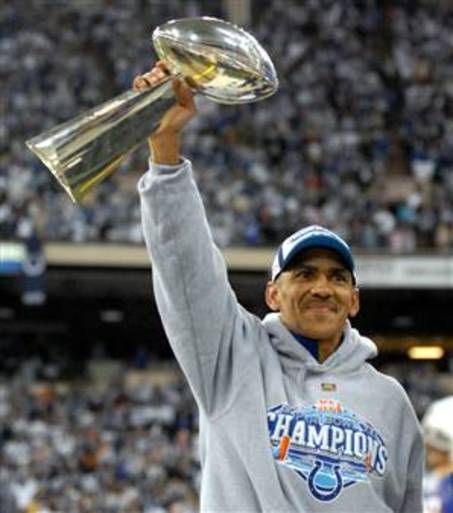 I believe that by telling my story to other teens I can help leave my mark on the world. I want teens around the world to believe that anything is possible no matter what. It is possible that there will be some pain along the way to accomplishing your goals but it is worth it. You are worth it. The feeling of accomplishing a long term goal is like no other feeling on the planet, no word can describe the feeling.
Page created on 7/26/2011 12:00:00 AM
Last edited 7/26/2011 12:00:00 AM
The beliefs, viewpoints and opinions expressed in this hero submission on the website are those of the author and do not necessarily reflect the beliefs, viewpoints and opinions of The MY HERO Project and its staff.