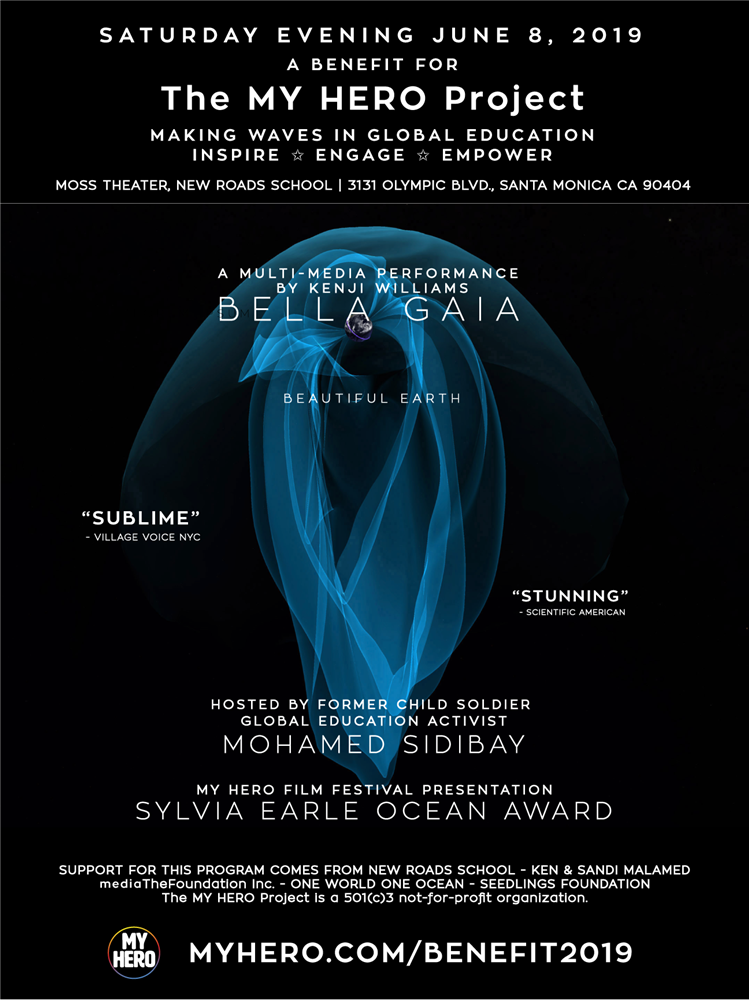 CONTACT: Jeanne Meyers FOR IMMEDIATE RELEASE
Co-founder/Director
The MY HERO Project
[email protected]
949-376-5964
A NIGHT OF HEROES - GATHERING OF HEROIC STORYTELLERS TO BENEFIT EDUCATION
APRIL 22, 2019 - SANTA MONICA, CA - A Night of Heroes: Making Waves in Global Education is bringing together inspiring musicians and storytellers to support The MY HERO Project Media Arts Education Program. The MY HERO Project is a non-profit 501(c)3 educational organization that relies on support from foundations, grants and individual donors. Donations help fund free educational resources that include digital storytelling tools, character-based multi-media content, and most importantly--hope--to millions of students around the globe. Through MY HERO workshops, and online lessons, which focus on people making positive change in the world, students develop and enhance their skills in storytelling and media literacy.
The event takes place:
Saturday, June 8, 2019
at Moss Theater at New Roads School
3131 Olympic Blvd.
Santa Monica, CA 90404
Jazz and wine reception 6:00 - 7:00 PM
Performance and awards 7:30 - 9:00 PM

A highlight of the evening is a special performance by composer Kenji Williams. Bella Gaia is a transformative, multi-media experience that critics from the Village Voice to Scientific American have called "sublime," "stunning," "mystical," and "breathtaking." Bella Gaia offers a shift in perspective, blending music, technology, and NASA satellite imagery to create a poetic vision of Earth from space. American astronaut John Grunsfeld said, "Bella Gaia transported me back into orbit, to feel the beauty and power of earth."
Keeping with the theme of making waves in global education, the MacGillivray-Freeman Film's One World One Ocean Campaign will present The Sylvia Earle Ocean Award for this year's winning short film that honors heroes who safeguard the sea. The MY HERO International Film Festival award is a tribute to renowned oceanographer and conservationist Sylvia Earle and was established to inspire filmmakers to shine a light on those working to protect the world's delicate and life-giving oceans.
Mohamed Sidibay, who will serve as host for the evening, will share his hero's journey from former child soldier in Sierra Leone to international human rights activist. Sidibay, who has worked as an education advocate with UNICEF, UNESCO and Global Education Partners, will offer his insights about working with The MY HERO Project in its mission to make a global impact in education.
Support for this multimedia performance is made possible with support from mediaThe foundation Inc. and New Roads School.
Page created on 4/23/2019 3:49:10 AM
Last edited 5/22/2019 8:23:28 PM