by
Jessica Glenn

from

San Diego , California in United States

"Water is the ink that writes the poetry of life." -Alexandra Cousteau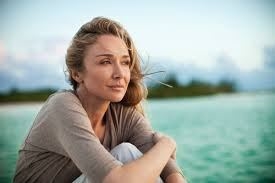 Alexandra Cousteau twitter.comGentle waves caress the sandy shore. Lowered into the salty water, she is surrounded by glittering fish swimming in all directions around her. At this moment she knew the ocean was her home. Alexandra Cousteau, an ocean advocate, has loved and strived to protect our waters since she was an infant. Granddaughter of the famous undersea explorer, Jacques Cousteau, oceanography runs in the family. This love of hers began on her first crusade when she was small. Since then, she has been working with National Geographic as an emerging Explorer and an advocate through her nonprofit organization, Blue Legacy, to ensure our ocean's safety. Alexandra Cousteau has traveled far and wide across the sea for one sole purpose, to protect not only the ocean but also the marine life as well. Speaking out to her audience to inspire and motivate them to take action to protect our oceans is her main focus. Alexandra Cousteau is a strong ocean advocate who uses her passion and determination to help save and protect our water and its inhabitants as a caring environmentalist.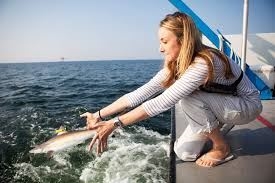 Cousteau, releasing fish back into their homecusa.usi.eduAs an ocean advocate, Alexandra Cousteau expresses her compassion for the ocean and why we need to take action on repairing our waters. Her non-profit organization, Blue Legacy, creates a public awareness through digital media and storytelling to issue the importance of the world's water. Their mission is to encourage communities to reclaim and restore our oceans: "Cousteau's latest initiative, Blue Legacy, was created to tell the story of our Water Planet to the world, to inspire people to take meaningful action on critical water issues, and to help shape society's dialogue to include water as one of the defining issues of the century and a critical component of climate change"("Learn More about Alexandra Cousteau"). Alexandra Cousteau supports her work by protecting the ocean and understanding the value of our waters and why we need to save them. Cousteau is an enthusiastic, caring environmentalist who will stop at nothing to protect the thing closest to her heart. In addition to her team and co-workers, she has had several touching experiences with the sea since she was little. When her grandfather, Jacques Cousteau, first introduced her to the water, she knew that she had found her passion in life. Alexandra Cousteau's caring heart and willpower to save and restore the ocean is seen through Blue Legacy. In a rather recent article, Cousteau proceeded to describe how our future can have two different routes. If we ignore the problems our oceans are facing, we will witness an even more serious downfall involving the water and marine life. However, if we act now by protecting the marine life and keeping our oceans clean, the following years will leave a greater impact for our future: "Healthy oceans are the best legacy we can leave for future generations. Over the years, I have witnessed examples of how [our] world seas are declining. This is the case with the Mediterranean, a sea that is particularly close to my family legacy, where we urgently need to stop overfishing and designate more protected areas"("Alexandra Cousteau Calls"). Having a cleaner ocean will impact the next couple of generations in a very positive way. Cousteau cares a great amount about having a healthy and clean future not only for herself, but for the world. She is setting out to create a greater future by reducing major issues affecting the ocean, such as trash and oil spills, and protecting marine life. As an ocean advocate, Alexandra Cousteau's compassion shown in Blue Legacy inspires her audience to protect and care for our oceans, because as she says, the ocean is the one thing that truly unites us all together as people.
Alexandra Cousteau's care and compassion are part of why she is such a powerful advocate. Her passion and determination are portrayed through her journeys and stories to make herself known around the world and to share her ideas about the sea. Striving for success by protecting the ocean, Cousteau addresses the problem at hand from her experiences with National Geographic and the significance of finding a solution. Her ideal solution involves our effort to make the ocean clean and healthy as it was once before: "People," Cousteau says, "have created the problem, so it's critical to get the public excited and eager to participate in a solution. A sustainable society will only come about through the accumulated actions of billions of individuals, and that's an enormous challenge"("Learn More about Alexandra Cousteau"). Alexandra recognizes the problem, us as humans have created and realizes that in order to solve it, we need to unite together to find a solution. Right now, she is simply taking the first step. Cousteau's determination is portrayed through her work ethic and her desire to make the ocean a safe, clean place, once again. Unlike other environmentalists, Cousteau's determination and drive exceed most, based on the actions she takes and encourages others to take. Cousteau's grandfather, Jacques Cousteau, was known mostly for being an oceanographer and a great storyteller. The Cousteau family uses storytelling to reel their audience in and later explains why we should help save our seas. Cousteau, taking after her grandfather, proceeds to tell both of their stories to encourage listeners to follow her lead as an advocate: "She has mastered the remarkable storytelling tradition handed down to her and has the unique ability to inspire audiences on the weighty issues of policy, politics and action. Alexandra is dedicated to advocating the importance of conservation and sustainable management of water in order to preserve a healthy planet"("Alexandra"). Cousteau's passion is seen through her voice and action plans as she inspires others to help repair and restore the ocean. She is focused on reducing overfishing and trash to keep the sea safe and clean. Cousteau is an advocate to restore the ocean, but also to ensure it stays healthy for the future. Her passion comes from her determination to support the ocean and everything that comes along with it. Cousteau's determination and passion are represented through her experiences with the sea and her stories that encourage her listeners to join her in creating a healthier ocean for the future.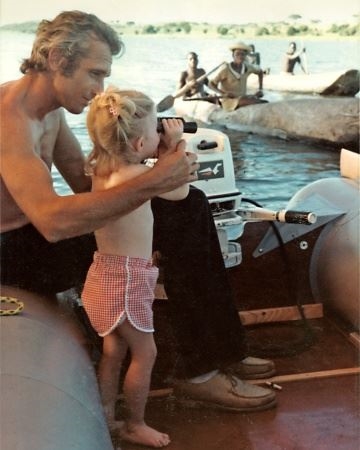 Alexandra Cousteau on her first crusade alexandracousteau.comAlexandra Cousteau is a powerful advocate who cares deeply about the ocean and its inhabitants. She is determined to restore the sea to what it once was and assure it will stay protected and clean. Cousteau became an ocean advocate because of her special connection with the sea ever since her first journey with Jacques Cousteau. Protecting the ocean and marine life are her true passions, inspired by her grandfather: "The best example [he] gave me was the importance of living a life of consequence, value, and meaning. I honor [his] memories by creating a legacy of my own by speaking out for the preservation of our blue planet"("Learn More about Alexandra Cousteau."). By speaking out in front of communities and organizations, Cousteau desires to encourage and inspire others to follow her footsteps to help our ocean by recycling and not overfishing. Alexandra Cousteau's passion to protect and restore the sea are the reasons she is such a significant, determined advocate.
Works Cited
"Alexandra" Alexandra Cousteau | Explorer, Filmmaker & Water Advocate, 2018, www.alexandracousteau.com/about-alexandra-i/.
"Alexandra Cousteau Calls for More Protected Areas to Stop Ocean Decline" States News Service, 22 Sept. 2017. Biography In Context, https://link.galegroup.com/apps/doc/A506227654/BIC?u=powa9245&sid=BIC&xid=d8642b69. Accessed 14 May 2018.
"Learn More about Alexandra Cousteau" National Geographic Society, 2018, www.nationalgeographic.org/find-explorers/explorers/60CD7A63/alexandra-cousteau.
Page created on 5/24/2018 6:28:28 PM
Last edited 5/27/2018 10:25:40 PM