Mildred "Babe" Didrikson Zaharias
by
Heather Z.
"It's not enough just to swing at the ball; you've got to loosen your girdle and really let the ball have it."
Mildred "Babe" Didrikson, born on June 26, 1911 in Port Arthur Texas, has been voted "best woman athlete for the millennium." In her life, she set many records. As a kid Didrikson played baseball, and got the nickname "Babe" because people thought she hit as well as Babe Ruth. Basketball, diving, swimming, track, golf, tennis, bowling, and lacrosse were the sports Babe played as a kid.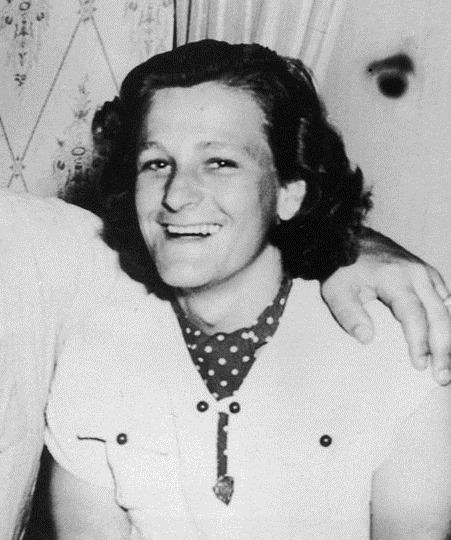 Mildred Babe Didrikson ZahariasACME [Public domain] via Wikimedia Commons
Didrikson did very well in track, which brought her to the 1932 Olympics where she received gold medals in two out of the three events she entered. [Only three events were available to women - Ed.] After the Olympics she took up golf, and became such a great golfer that within a few tournaments she turned pro. In California (where Didrikson golfed) she met George Zaharias, and married him.
MY HERO Suggested Video

"The Most Famous Female Athlete You've Never Heard Of" (2018) by Smithsonian Channel
Mildred "Babe" Zaharias Didrikson: boxing star, three-time Olympic medalist, and one of the best women's golf players of all time.
Didrikson entered the British Women's Amateur Tournament and was the first American woman to win. In that same year, both of her parents died. This devastated her but being the strong woman she was known as, she returned to the golf course about a week later.
In 1949, Didrikson formed the Ladies' Professional Golf Association. In 1953, her life changed when she got a hernia that required an operation. It was a success, and she entered a few more tournaments. But shortly thereafter she got cancer. She battled back and overrode this cancer. But only weeks later she was informed she had cancer again, and this time it didn't go away. She hung on for awhile, but on September 27, 1956, she lapsed into a coma and died.
Babe Didrikson is my hero because I am an athlete and I admire her courage and determination. She worked hard, even with the hardships she went through, and accomplished her goals. I don't play golf, but I am glad she set up Women's Golf. She showed that women are just as good as men and can do anything that men can. Her famous quote, "I'm gonna whup em' all" will be remembered for a long time.
Page created on 7/9/2007 1:13:14 PM
Last edited 6/26/2020 5:26:24 PM
The beliefs, viewpoints and opinions expressed in this hero submission on the website are those of the author and do not necessarily reflect the beliefs, viewpoints and opinions of The MY HERO Project and its staff.