Bethany Hamilton
by
Savanna

from

Saddle River, New Jersey in United States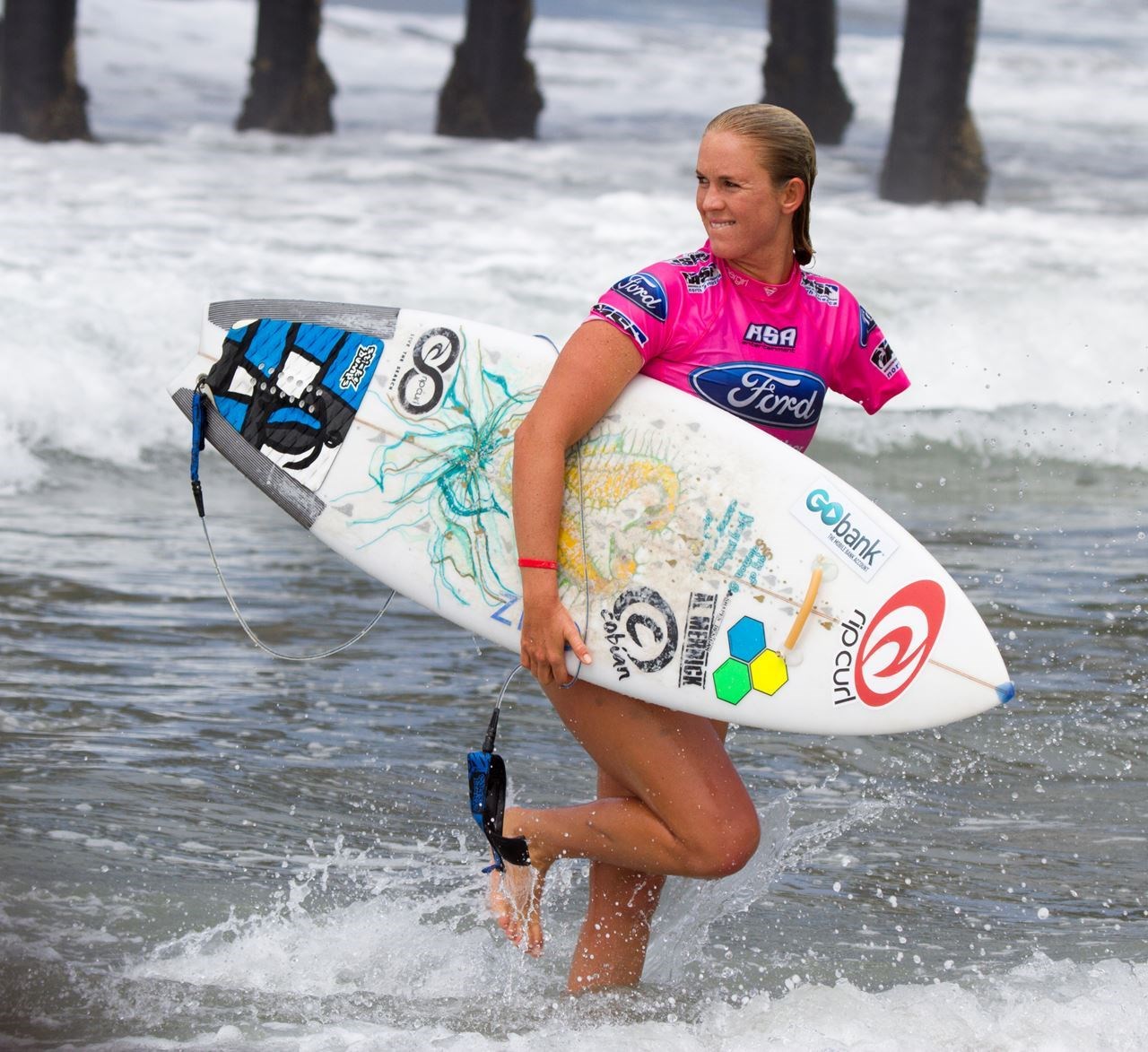 Bethany HamiltonNathan Rupert - Flickr [Public domain]Bethany Hamilton was born on February 8, 1990, in Lihue, Hawaii. Today she is 28 years old and living a happy life with her husband, Adam Dirks and her two-year-old son, Tobias Dirks. Hamilton is a professional surfer and started surfing when she was only eight years old. However, she is not just a surfer: Bethany Hamilton has produced movies and was even in one. She was in Dolphin Tale 2 and produced Heart of a Soul Surfer. The movie Soul Surfer was also a real story about Bethany. I consider Bethany Hamilton as a hero because she is helpful, determined, and courageous.
How would you define a hero? Most people define a hero as someone who is brave. While I do agree with that, that is not the only thing that makes a hero. Take Bethany Hamilton. Bethany Hamilton was attacked by a shark when she was only 13 years old! That day she lost her arm. She lost her arm doing what she loved: surfing. There are three words that I would use to describe Bethany Hamilton as a hero. One word is helpful. Ever since the day she lost her arm, she has changed a lot. She has been competing in sporting events to help raise money for people who are hurt or in need of money. She has also teamed up with organizations to help disabled children and created a non-profit organization to help raise money for amputees. Losing her arm changed the way she thinks about other people.
The second word I would use to describe Bethany Hamilton would be determined. Throughout Hamilton's whole injury and recovery, she never stopped believing in herself and was always determined. She still stays strong to this day and has not stopped surfing since. She was determined that she was never going to give up on her dream just because of an unfortunate accident. She was not going to stop surfing and going into the ocean because she was afraid. She was determined to face her fears and make a difference. She wanted to keep doing what she loved no matter what and fear was not going to stop her in any way.
"Courage doesn't mean you don't get afraid. Courage means you don't let fear stop you." That's what Hamilton said after her accident. The last word I would use to describe Bethany Hamilton as a hero is courageous. Bethany was not afraid of anything. She would do anything as long as it meant she got to keep surfing. She always had hope when she was recovering from the accident and never once thought about giving up. That is what I love so much about her. She never gave up when something really bad happened to her and changed her life. Also, when people were talking about her behind her back, she stood tall and did not care about what anyone else thought.
In conclusion, Bethany Hamilton is a hero because she is helpful, courageous, and determined. Bethany also shows bravery, generosity, and dedication as a surfer. Losing her arm did something to Hamilton also. It inspired her to start writing books and sharing her story with other young teenagers and girls like her who want to make a difference in the world. Overall, Bethany Hamilton is a hero to me because she is a role model for girls my age and she shows so much personality and enthusiasm.
Page created on 5/25/2018 5:37:45 PM
Last edited 1/9/2020 10:12:03 PM
The beliefs, viewpoints and opinions expressed in this hero submission on the website are those of the author and do not necessarily reflect the beliefs, viewpoints and opinions of The MY HERO Project and its staff.