No Bully Beat. Confronting bullying, one drumbeat at a time
by Stacey Closser
Latitude News

Programs that get junior high school students drumming together cut down on bullying in Utah and Australia.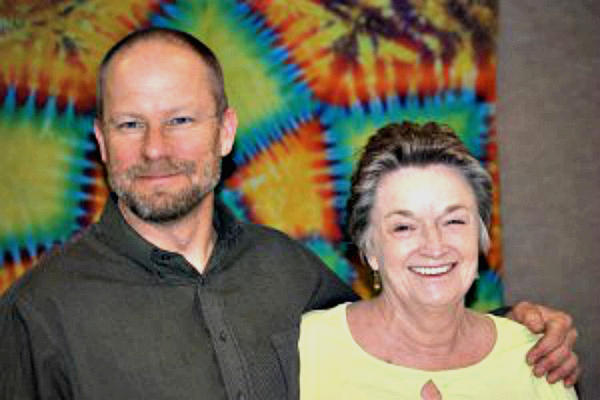 Stacey Closser/Latitude News
A brightly-painted old school bus pulled up at the West Lake Junior High School in West Valley City, Utah, one afternoon in April. The bus's appearance was unexpected, but it didn't take long for the red bus to fill with 20 teenagers. Inside were drums used by No Bully Beat, a unique program to combat bullying that uses drums as a way to connect to kids.

On board, tentative taps on the drums evolved into pounding. One eighth-grade girl entered the bus as a skeptic but was soon engrossed in conversation between the beats, offering up examples of bullying, describing getting by with a little help from a friend and how she hoped to improve the social dynamics of her school.

Another teen, lanky, with black rods in his earlobes and a beat-up scooter at his feet, was also impressed.

"It makes me feel good inside, and that makes me not nervous to be in front of people I hardly know," he said. Meanwhile, a boy with a crew-cut and a collared shirt said, "I liked the way, if you hit it really hard, I can feel it in my chest," pounding his fist against his chest in emphasis.

To combat bullying in schools, the Utah-based program is teaching students to embrace their individualism and diversity while working toward a common goal. They do this by practicing a venerable form of communication – drumming.

Salt Lake City-based Rhythms of Life (ROL) and The Human Rights Education Center (HREC) of Utah have collaborated to create No Bully Beat. This innovative program has been used in over a dozen schools in Utah. Kids are taught aboard the DrumBus, a school bus converted into a colorful mobile music room. Leaders facilitate communication and build tolerance through discussion, rhythmic exercises, and role-playing.

Carla Kelley, founder and director of HREC, came up with the idea of a DrumBus to spread the anti-bullying message. Kelley partnered with Mike Liston, founder of Rhythms of Life, a private company that facilitates drum circles for corporations, youth events, and health and wellness centers.

"It offers this visceral connection because you're not only saying it, but playing it," Liston says. "We'll ask the kids, 'How would you feel if someone was bullying you,' and then we ask them what that emotion would sound like on a drum." Usually, kids will pound on the drums to communicate their pain or anger. One boy, however, made a soft, scratchy sound on the drum with his fingers. He said the sound was his racing heartbeat.

A similar anti-bullying program has been offered in schools throughout Australia for over seven years. Discovering Relationships Using Music – Beliefs, Emotions, Attitudes, and Thoughts, or DRUMBEAT, was developed at Holyoake, the Australian Institute for Alcohol and Drug Addiction Resolutions. Originally designed to engage young Aboriginal men, the program has been modified for use in schools to address a variety of issues, including bullying.

Simon Faulkner, manager of the DRUMBEAT program, estimates that 3,000 kids in 500 schools in Australia and New Zealand are involved in the program each year.

"There are a lot of drumming programs out there, but very few that have specific themes for bullying. Most of them are team building, work around getting kids comfortable with each other, building self-esteem and confidence, leveling the playing field," he says.

DRUMBEAT takes it one step further and teaches kids how to engage and socialize in healthy ways during 10 two-hour sessions. The program culminates in a public performance.

"A lot of bullying comes down to corrupted communication patterns. People using power over another person, threatening, intimidating, putting people down," Faulkner says. "We look at communication patterns and then we use basic analogies. What works in drumming is what works in general conversation as well."

The results from the DRUMBEAT program are encouraging. The University of Western Australia found in 2009 that there was a 10 percent increase in self-esteem scores by the end of the 10-week program, 29 percent of participants had fewer behavioral incidents, and 33 percent had fewer unexplained half-day absences.

Arthur Hull says it makes sense to pair drumming with bullying awareness and prevention.

"Drumming creates a vibration in the air surrounding the group; it creates a group presence that acts like a messenger," he explains. "It bypasses your circuitry that's not working and massages the place that needs it the most. This is the experience that is reported over and over again by rhythm group participants."

Hull's Santa Cruz, Calif.-based organization Village Music Circles says it has trained thousands of drum-circle facilitators in over 15 countries, a significant portion of whom offer school-based programs. Of the 139 drum facilitators listed on the Drum Circle Facilitators Guild directory, most work with people of any age or condition.

The No Bully Beat program in Utah is still in its infancy, but Liston and Kelley anticipate serving 3,000 to 4,000 kids when the program is fully rolled out in 2013. They have received positive feedback from schools that have already participated.

Kelley recalls one particularly aggressive teen who claimed to be a bully at the beginning of the session, but had different thoughts after the drum circle. "Seriously, this made me think about what I've been doing. I should cut it out," he says.

"Drumming is perfect for talking about bullying, which is all about exclusion," Kelley says. "Maybe for the first time in their lives, they're experiencing connectedness that's crossing all sorts of bridges of difference that their little hearts or minds have been taught."
Page created on 12/6/2012 12:00:00 AM
Last edited 1/4/2017 11:33:41 PM
The beliefs, viewpoints and opinions expressed in this hero submission on the website are those of the author and do not necessarily reflect the beliefs, viewpoints and opinions of The MY HERO Project and its staff.
Extra Info
This article, which also includes video and audio components, originally appeared at Latitude News, an online news site that covers stories showing the links between American communities and the rest of the world. For more Latitude News stories about bullying go to http://www.latitudenews.com/topic/bullying-topic/.