Daphna Ziman
by
Wendy Jewell
"My commitment to children is my entire life. Freedom, shelter, health and nourishment are the rights of every child."
Civil Rights leader and orator Martin Luther King Jr. once said that life's most urgent question is, "What are you doing for others?" It is as if Daphna Edwards Ziman's own life posed such a question to her, and she, in turn, provided a substantial and far-reaching answer. Ziman is the founder of an organization called Children Uniting Nations (CUN). CUN's purpose is to create a world in which future generations can enjoy environmental balance along with a heightened sense of human rights and dignity. CUN provides at-risk children around the world with resources to make much needed changes in their own lives. The organization assists children in differing degrees of need and helps them in a variety of ways.
One way CUN works is by getting children out of battle zones. For example, in 1999, Ziman, representing CUN, accompanied a delegation from the United Jewish Communities on a mission to help Kosovo refugees. She and the group brought food and medical supplies to the refugees and airlifted mothers and children from the camps in Albania and Hungary to "absorption centers" in Israel. Ziman remembers the experience:
"I was overwhelmed by some of the children that approached me and asked me why God was throwing bombs at them. Children don't understand war. They didn't create it. It is we who create war and they are the victims. We have to recognize that 60 percent of the victims of all the wars are children. It is not about one country, it's not about one government; it's about uniting a global community. Working with people like Olara Otunnu is a priority."
Another function of CUN is to provide mentors to children who are in or leaving foster care. Homeless and foster children move around frequently. Rarely do they have possessions of their own, let alone a family or adult relatives to raise and care for them. CUN has joined forces with the governor of California to create a vast mentoring program. The goal is to entice college students and other members of the community to commit to this program.
Ziman talks about how her interests have evolved to include concern for children, and why she decided to found CUN:
"During the 1980s, I founded Unicorn Records, which also housed SST records--the first punk record label in the world. The intention behind the music was to impress upon the youth of the world the importance of individuality. For generations, our world's worst crimes against humanity occurred because of the masses accepting the role of followers.

That was the first time I started to look into the plight of our world's children. It was heartbreaking for me to discover that 150 million children were parentless.

"I was even more taken aback when I learned that every year, 5 million children die from preventable diseases. At that time, we began to become aware of the AIDS virus and its terrifying impact in Africa.

"The more information I received about environmental refugees, child slavery, children in foster care, homeless children and children who are victims of war, the more I realized that we all needed to take responsibility by extending care to other people's children.

"After I fought in the courts for the life of a little girl, whom I have since adopted, I wanted to find a way to involve our government, our corporations and the United Nations in a concerted effort on behalf of our most vulnerable children. It also became clear to me that it is children who have the power in their hands to unite the people of the world."

Former Vice President Al Gore, whose shared concerns prompted her to form CUN, has become a mentor for Ziman.

"He was very serious about the needs and rights of children on a global level. It was then that I decided we needed to form a body in the private sector to help the United Nations to take care of these children."

At a recent ceremony to accept an award for child advocacy, Ziman spoke about the need for her work:

"Currently, we have about 100 million children who are parentless around the world. In the last decade, 60 million children died before the age of five because of preventable diseases.

There are approximately 10 million AIDS orphans in Africa. We, as a global village, are only as strong as the weakest link and I can't imagine that we have allowed the weakest link to be our children, the next generation. The realities of all the chemicals in the world, the pesticides and insecticides that are poisoning our planet: It will take generations to amend and repair the damage. By treating our children as the condemned, it's not likely they will take it upon themselves to repair the damage."
Page created on 5/6/2005 12:22:53 PM
Last edited 11/27/2019 9:41:22 AM
The beliefs, viewpoints and opinions expressed in this hero submission on the website are those of the author and do not necessarily reflect the beliefs, viewpoints and opinions of The MY HERO Project and its staff.
Related Links
Children Uniting Nations
- is a progressive nonprofit organization with the specific purpose of bringing worldwide attention to environmental problems including global warming and children's rights.
UNICEF
- UNICEF works for children with HIV & AIDS in Africa
Covenant House
- provides shelter and services to homeless and runaway youth. Kids can contact them at 1-800-999-9999.
Olara Otunnu is one of Daphna's heroes
- He is helping children from around the world.
Extra Info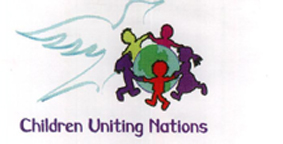 On November 11, 2001 Children Uniting Nations hosted a carnival for homeless and foster children, coinciding with the UN's International Day of the Child. It took place on the Santa Monica Pier in Southern California. CUN invited families and individuals to mentor a foster or homeless child for a carnival of performances, games, food, face painting and crafts. Many celebrities and community leaders joined CUN in making children's dreams and opportunities come true. Please contact CUN at (310) 271-8421 for more information.
Daphna Ziman was honored May 22, 2002, with the Aviva "Triumph of the Spirit" award for her commitment to "challenging and changing the injustices that plague our society, focusing particularly on the needs of children. Daphna Ziman's passion and commitment to children knows no bounds."
During her speech Daphna said: "It takes the knowledge that, as a people, we are only as strong as our weakest link, and our weakest link is other people's children, those children that have been abandoned by our own communities.
"We have a way of solving problems for foster children, for other people's children, for those children who have nobody. It's having all of us here extend a little time out of our lives to mentor those children, to tutor those children, to be really constant in their lives, and I can't tell you how much of a difference every one of you can make.
"It's a chain reaction. You can take a child twice a month into your life, and that child will have one constant, that child will bond and that child will not turn to crime or drugs or, say, prostitution or whatever else. Because that child will know that somebody cares."
read more about Daphna and Children Uniting Nations