Debbie Parlin
by
Arthur Parlin

from

Framingham, MA, USA

My wife, Debbie Parlin, was always my hero, not just because she was the mother of three terrific children and two very much-loved grandchildren, but also because of her contributions to our local community of Grafton, Massachusetts.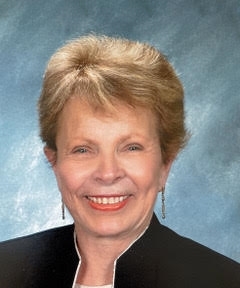 Debbie ParlinCourtesy of Arthur Parlin
While raising our three children and attending numerous school events, Debbie focused on giving back to the Grafton community. Her first heroic act was to help bring our local Visiting Nurses Association to a much higher level as a community resource (more information available). She also turned her attention to a program in town, "SAVE." SAVE stood for "School Aide Volunteers." The Grafton High School guidance department requested help from SAVE, and Debbie and her closest friend responded by reorganizing the College and Career Resource Center for the counseling staff. They then created a local and statewide-recognized brochure identifying steps to take for students planning to attend higher education (more information available).
Another major volunteer endeavor was to assist the new UMass Medical Center, a local hospital that opened in 1977. One of her biggest contributions was to create a mail service system for the many departments of this very large hospital. Greatly recognized, this system was later adopted by other hospitals in central Massachusetts.
After these volunteer efforts became institutionalized and took on a life of their own, Debbie turned to our church, the Congregational Church of Grafton, where she was elected to the position of "Moderator," the first woman to be so elected. As moderator, Debbie instituted several projects that reorganized the financial status of the church, stabilizing its finances and saving it a large amount of money. Later, while serving as chairperson of the Trustees, she chaired the Women's Club Preschool Program, a model for other church-based preschool programs around the state.
As her final volunteer project before being diagnosed with advanced Alzheimer's Disease, Debbie worked tirelessly to restore the church's 100-year-old parsonage as well as the church building restitution.
I have long wanted to seek recognition for Debbie as a hero, but her insistence that I do not do so kept me from proceeding. Now, however, as Debbie is in her ninth year with Alzheimer's, which has also left her mostly deaf and unable to walk, I feel it is important to recognize her many unsolicited contributions to our community. While she herself would not understand such a recognition as a "hero," I believe many residents of Grafton would be very surprised to learn about all of her achievements. Heroism truly comes in many forms, and it does not have to be dramatic to have an enormous impact on improving the lives of those around us.
Page created on 5/12/2023 7:57:16 AM
Last edited 5/13/2023 2:36:58 PM
The beliefs, viewpoints and opinions expressed in this hero submission on the website are those of the author and do not necessarily reflect the beliefs, viewpoints and opinions of The MY HERO Project and its staff.