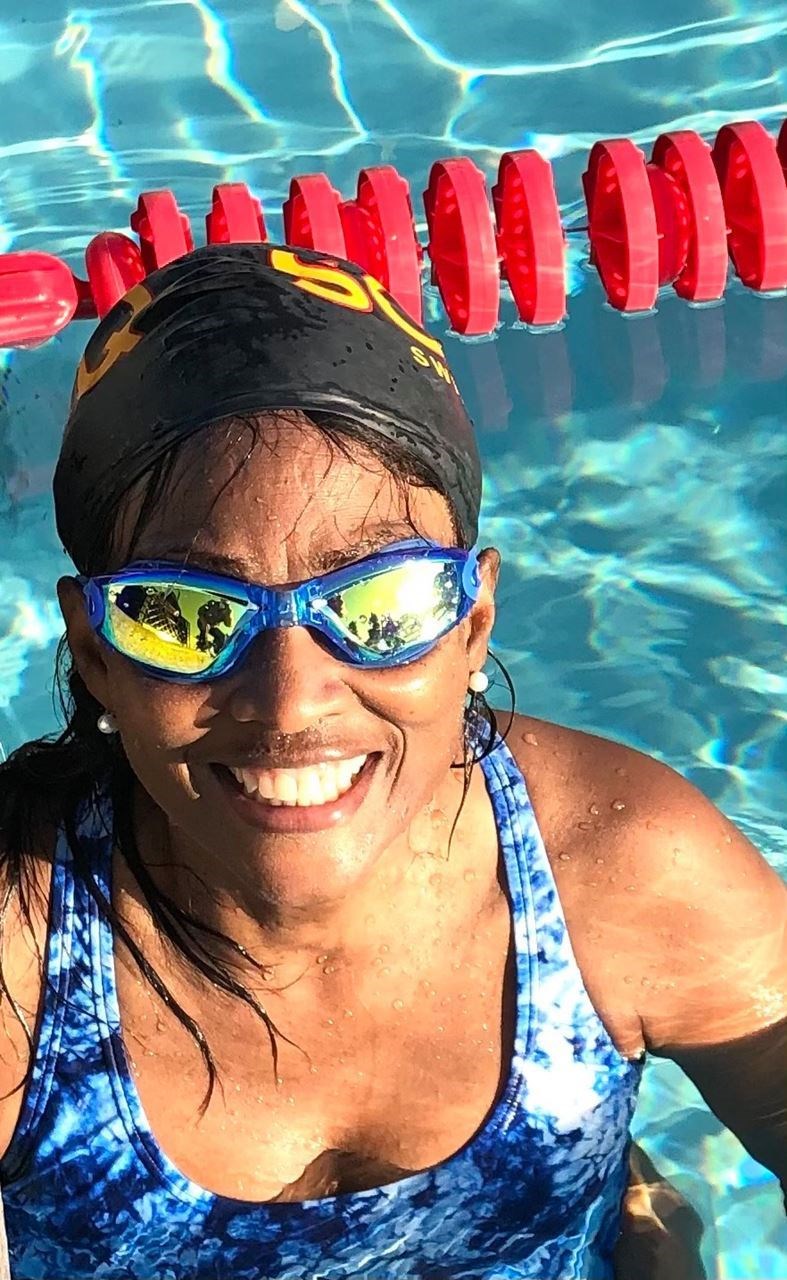 Joan WicksImage courtesy of Joan Wicks
On Mother's Day, MY HERO would like to honor a mother who has raised two outstanding, creative young women, whose art, media and words are influencing the nation and the world with their vision for equality and justice for all.
Sixth-grade English teacher Dr. Joan Wicks has been involved with MY HERO ever since her daughter, Gabrielle Gorman, won Student Honoree for her film Dear America at the 2015 MY HERO Film Festival. Gabrielle and her twin sister, Amanda, both attended New Roads School (K-12), where the film festival took place. Gabrielle went on to work as intern for MY HERO and was the host for the 2016 International Film Festival. Last year, she graduated from UCLA in Film Studies and is making waves with her short films and social media. Amanda Gorman, her twin sister who is making waves of her own, became the nation's first youth poet laureate and graduated from Harvard University with a degree in sociology. She then captured the heart of the nation when she recited her poem,The Hill We Climb, at the inauguration of President Joseph R. Biden in 2021.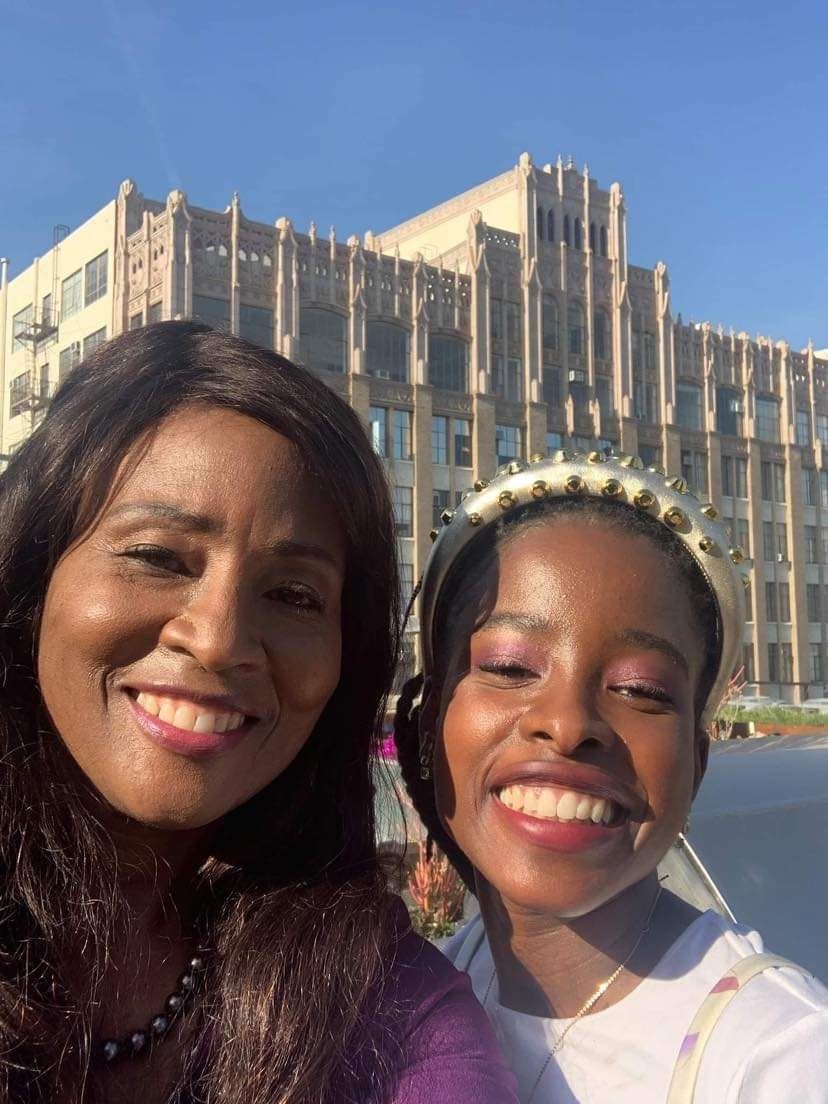 Joan Wicks and Amanda GormanPhoto courtesy of Joan Wicks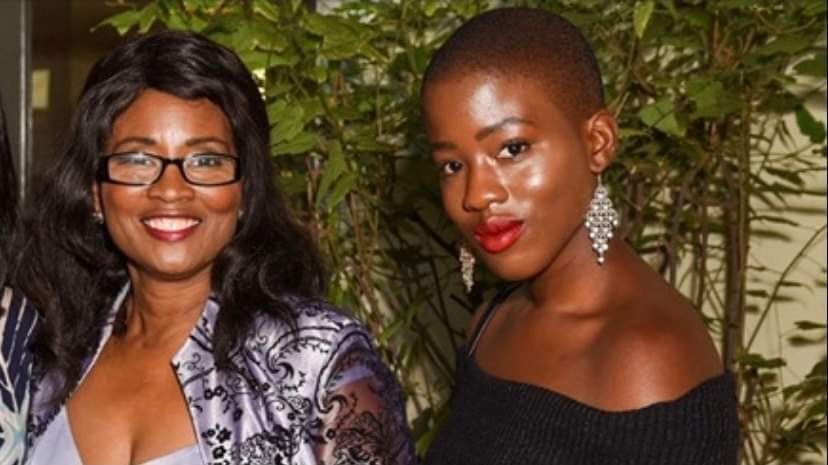 Joan Wicks and Gabrielle GormanPhoto courtesy of Joan Wicks
This Mother's Day, MY HERO celebrates the woman who raised these two powerhouses, and the way Joan has always and continues to work in service for others as a scholar, teacher, parent and athlete. Joan graciously agreed to an interview with MY HERO.
Joan Wicks was born in Chicago, Illinois and spent her formative years in southern California. She graduated from Northwestern University and received a master's and a doctoral degree in Educational Leadership for Social Justice from Loyola Marymount University in Los Angeles. For over ten years, Joan has been a teacher in Watts, a neighborhood in south Los Angeles.
Joan's daughters are each living self-sufficiently on their own. She tells MY HERO: "This is a time when so many millions of people are out of work, so I feel very blessed and honored by that. Ultimately, they've achieved what I set out for them to achieve." Joan is now entering a new phase of motherhood, and of life as an empty nester. But with a triathlon in her future, she's far from slowing down.
Mother's Day is a special time in the Wicks-Gorman household. Joan could count on a delicious breakfast in bed and the kids might humor her by playing tennis together. "That was definitely a slapstick comedy every time." Joan speaks fondly of the thoughtful and creative gifts she received from Amanda and Gabrielle and refers to them as "A projects" just like their school work. Some of the gifts she has received were a chapbook of poetry from Amanda and a 'Mommy Relaxation Guide' from Gabrielle. "They were both into positive affirmations. I collected elephants, so Amanda gave me one and told me that every time I had a positive experience that I should write it down and put a note in the elephant. Then, when I was having a bad day, I would have a treasure chest of positive memories. Gabrielle gave me a beautifully decorated jar that was filled with thin slips of paper that started, 'Remember that time when....' It was full of hysterical anecdotes because we had some really fun and zany times."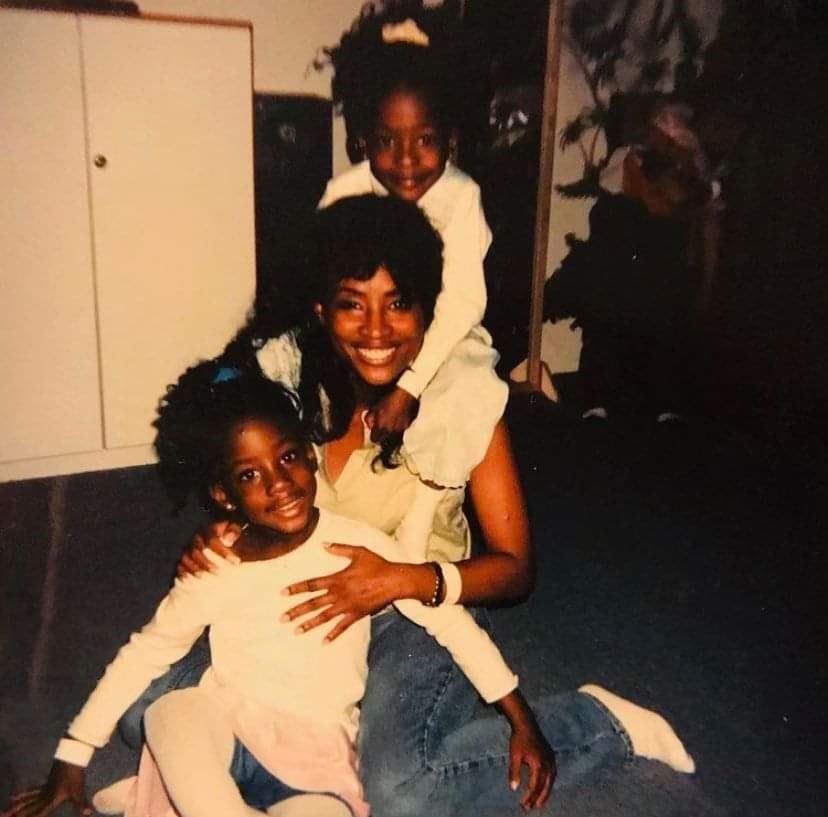 Joan Wicks, Amanda Gorman, and Gabrielle GormanImage courtesy of Joan WicksAmanda and Gabrielle have credited their mother's parenting style with their ability to flourish and become the young women they are today. From her own upbringing, Joan carried on the tradition of eating together as a family—a feat increasingly difficult in the hustle and bustle of twenty-first century America. She says, "It's so easy to pick up this here and there, have people stagger in and eat, but it's the one time of the day where you can really sit down with each other and check in." Joan expanded the tradition to include family meetings, beginning when the girls were not yet four. Each family member had "their day" on a rotating basis, during which they got to run family meetings and make important decisions. Joan says, humored, "Most importantly, perhaps, they got to push the elevator buttons, which was really a big deal." As the girls got older, Joan added responsibilities to each person's day. The family adopted a dog when the girls were about nine, and walking the dog became part of the person's responsibility for the day. Joan says, "Having your day was such an honor that having to walk the dog was just part of the honor." This encouraged responsibility and cut down on disputes.
Joan's appreciation for structure goes beyond family meetings and carries into her work life with her sixth grade students. She speaks of the importance of routines, both at home and at school, as children need to know what's expected when they enter the classroom or enter their front door of their home. She says, "The strength of those [routines] is that when you understand certain logistics, about how we're going to move from here to there, the child's brain doesn't have to work hard on those things, and that frees up the brain for other things like learning and creativity. There's less chaos, there's less confusion; they know exactly what to expect." Joan used structure and routines for her own peace of mind as well. For example, she learned tricks to help her successfully transition the children from her home to the car and on the road without forgetting anything important. To keep chatter at bay and her mind clear, she used a basic parenting technique, saying, "When we're bucked in, then we can talk." The adage became a call and response, with Joan chanting the first part, and her children chiming in for the second.
Joan learned how to be a mother simply through the experience of living it—through waking up each day and putting the needs of her children first. She says, "There's no practice, there's no babysitting, there's no book, no manual, for what that's going to feel like two decades in…. It's almost something you can't know until you're there…. You don't really let up the lever. At least I didn't, really. So it's not like you work super hard when they're three, and then you slack off when they're twelve. It's full throttle most of the way." She tells her sixth graders that their parents, regardless of circumstances, want the absolute best for them. She explained that as they walk through life, their mothers have placed a protective bubble around them, guiding them, to help them succeed. She cautions students to make decisions that allow them to remain in that bubble whenever possible, whether their mother is there or not. "That really seemed to resonate with students," she says. "They'd never thought of it that way.… You can kind of think of it like a Superman cape of mother's protection."
Although Joan admires many people, she doesn't have one particular hero. Instead, her heroes are all the mothers out there who are working so hard for their children. "No one can tell you what it's going to feel like to put someone else first for two decades. And then you look up and maybe you have grandchildren. It's indescribable. I have so much respect and admiration for all mothers out there, every day, just doing their absolute best." While she recognizes that women without children and men with or without children can also be heroes, she says, "I guess I would say sometimes it's just like being a teacher—that mothers sometimes may feel like unsung heroes because a lot of what we do is not glamorous; a lot of what we do, no one sees. People can't get into our heads and experience the self-doubt, sometimes the despair, the worry, but people keep moving forward. You can say to some degree the same thing about teachers, that they're in a classroom with thirty kids every day, and most people don't get a chance to observe what that looks like and what that feels like."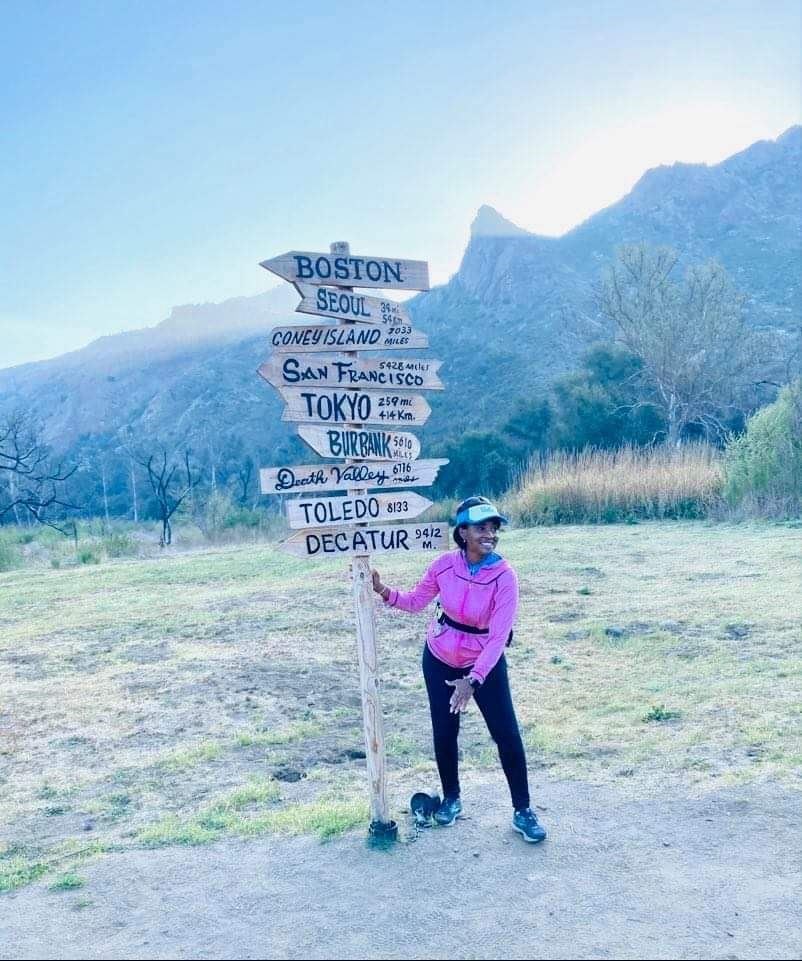 Joan WicksImage courtesy of Joan WicksJoan has always been interested in new things and in challenging herself both mentally and physically. She runs and plays tennis and golf, and now, after reading "Finding Ultra" by Rich Roll, a memoir about transformation, self discovery, and being physically fit in middle age, Joan is training for both the Pasadena and Malibu triathlons. As a result, Joan has added biking and swimming to her repertoire. Initially, she planned to take on this new challenge just for herself, but she soon realized she wanted to share the experience with others. On Facebook, she asked if anyone else was interested in training with her. "I felt like I needed support to complete something like Malibu, that maybe three or four of us could do it together. And now every time I look up, somebody's wanting to join this group. Right now we're at forty. Originally I was going to cap it at twenty, but at some point I said, 'Well, why am I capping it?'" She's learned that she's happiest when she's in service to others, and that leading this group happened organically as a result. "It makes me really happy to see other people thriving, especially if I can have something to do with that. And that could be my children, it could be my students, and it could be the fifty-six-year-old grandmother that I have completing the triathlon."
Most of Joan's co-participants are fifty years old and over and either don't have children or are empty nesters like herself. She says, "They're looking down the barrel at sixty, and wondering, 'How much longer am I going to be able to do something like this?' When we go swimming, we're carrying a few extra pounds, so you're not out there with twenty-five-year-olds, feeling like you've got to cover up. We've all got a little bit of extra with us in our swimming suits, so there's a comfort in that." While everyone Joan is training with is active, whether in running, biking, or swimming, being able to swim 100 yards has been the biggest hurdle they've had to face. "That became almost a mission of mine." Joan says it suddenly seemed odd "to have people, mostly women, who can run a marathon but who would struggle to do a lifesaving swim. If it took swimming across a football field to save your life, how many of us could do that? In the general population, that's one thing, but especially among African Americans, those numbers can be alarming."
In part, Joan sees training for the triathlon as a way for participants to come out of the other side of the pandemic stronger than ever. She says, "By August, most of us will be vaccinated, or we'll have had the opportunity to be vaccinated, and it's kind of a way of stepping back into the world and saying we're here. We made it. We thrived. We've done this amazing feat. We're back, world."
Since Joan challenges herself with new opportunities, it comes naturally for her to challenge her children and students as well. Her advice to parents is, "Kids really want to please their parents when they're young. And so if you set a low expectation, they're going to meet the low expectation. I'm not saying you should set an impossible expectation, but be very clear on what you expect out of your children or your students, and they will try to meet that expectation. And make it a bit a of a stretch."
As she enters this new phase of her life, she looks back fondly on her twenty-four-hour care of her children: "Raising my children was the greatest joy and honor of my life. I was very deliberate about infusing an abundance of laughter, love, and creativity into our home. We had so much fun! There was always an 'adventure.' People warn you that it will go quickly, and instinctively, I understood this—and I didn't want to miss a minute of it—almost like not wanting to blink! We had soooo much fun together! And yes… it did go quickly."
Joan, MY HERO is grateful to you for your outstanding leadership and for sharing your beautiful wisdom and story with us for Mother's Day. Best of luck with your triathlon and your next marathon, and we look forward to seeing what you and your daughters do next!