Dr. John F. Murray
by
Shannon Luders-Manuel

from

Los Angeles, California in United States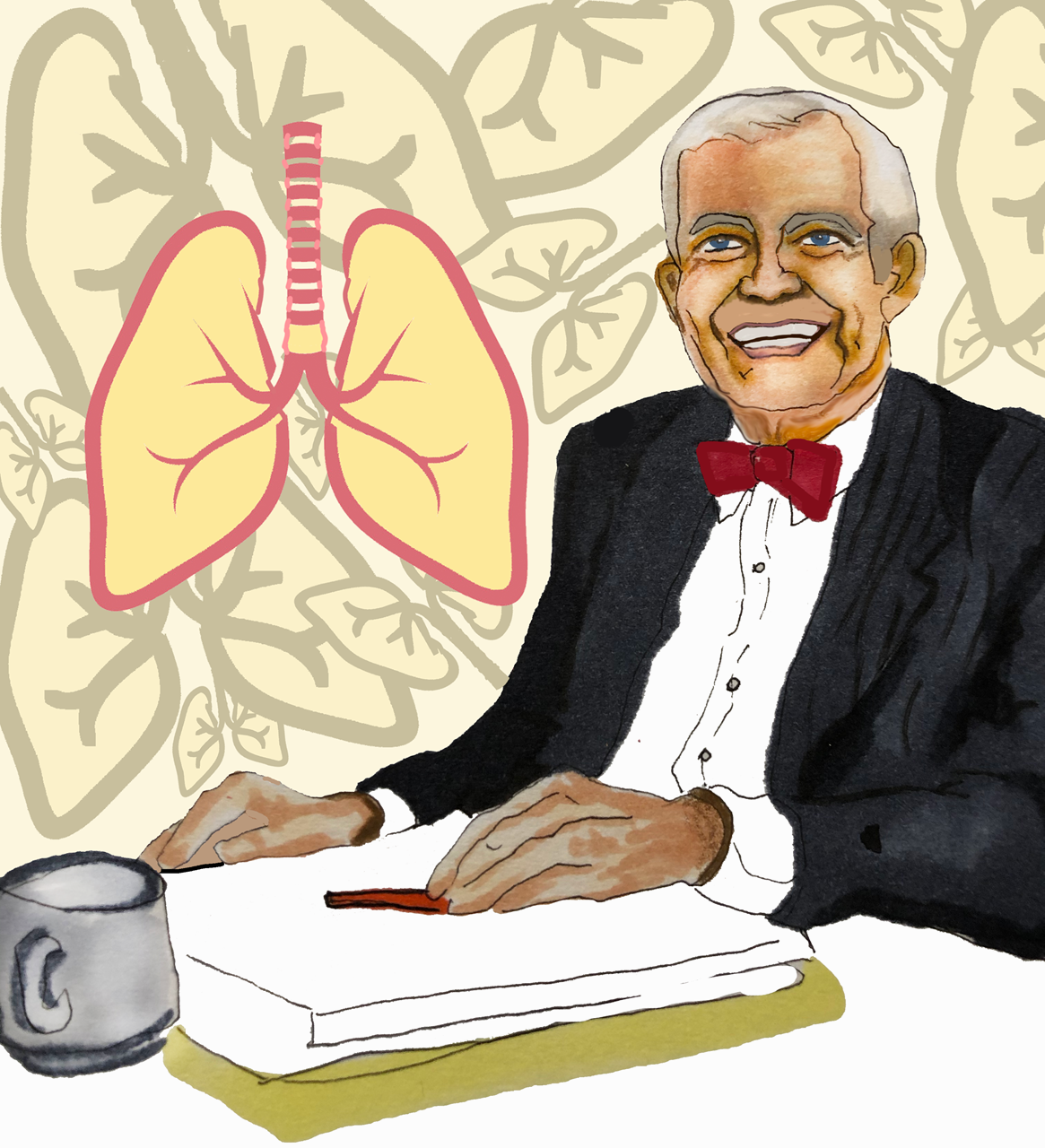 Dr. John F. MurrayGiselle Villatoro
Dr. John F. Murray, a leading pulmonary expert from New York, died on March 24, 2020 from the coronavirus while living with his wife in Paris. While undergoing radiation treatments for prostate cancer, he experienced respiratory failure due to acute respiratory distress syndrome (ARDS) and then slipped into a coma. Dr. Murray had helped define ARDS during his years as a lung specialist, including developing a scoring system to measure its severity.
Dr. Murray was born in New York on June 8, 1927, to parents Frederic S. and Dorothy (Hanna) Murray. His father was a cartoonist and his mother was a homemaker. The family moved to Los Angeles, where Frederic had a syndicated comic strip. Dr. Murray received his bachelor of arts degree in 1949 and his medical degree in 1953, both from Stanford University.
From the beginning, Dr. Murray has been a pioneer in lung care and lung disease, sharing his expertise with generations of doctors and laypeople. He served as Chief of Pulmonary from 1966 to 1989 at what is now known as Zuckerberg San Francisco General Hospital (ZSFG). He, along with others, developed the study of lung and lung diseases into its own field, distinct from cardiology. He helped set in place the training standards for pulmonary doctors, through leading a group of clinical training program directors.
In 1974, Dr. Murray became the editor of the American Review of Respiratory Disease, and from 1981 to 1982, he was president of the American Thoracic Society (ATS). The year 1981 brought about the AIDS epidemic, and as a pulmonary specialist in San Francisco, Dr. Murray was one of the first specialists to see the disease first hand in America. In fact, he gathered the first meeting about the pulmonary complications that accompany an AIDS diagnosis and then traveled to Africa for extensive research. He also researched the relationship between tuberculosis and lung disease. Faculty members at the UCSF Department of Medicine who achieve "excellence in academic medicine and dedication to the humanitarian mission" have been given the John Murray Award for Excellence in Internal Medicine, since 2003.
Dr. Murray was a beloved professor at University of California, San Francisco (UCSF), and he remained highly involved in his occupation even after his retirement, publishing 40 papers. When the nurses at ZSFG learned that he was critically ill, "many wore clip-on bowties in his honor," according to the obituary on the UCSF Department of Medicine website. A New York Times article quotes Dr. Murray's son Douglas, explaining his father's preference for bow-ties: "He didn't want his ties to droop onto the patients when he was bending over them." This care for others is evidenced by his lifelong devotion to saving lives through pulmonary medicine.
Page created on 9/14/2020 3:24:20 AM
Last edited 4/27/2021 11:22:55 PM
The beliefs, viewpoints and opinions expressed in this hero submission on the website are those of the author and do not necessarily reflect the beliefs, viewpoints and opinions of The MY HERO Project and its staff.