by
Emma Giaime

from

San Diego , California in United States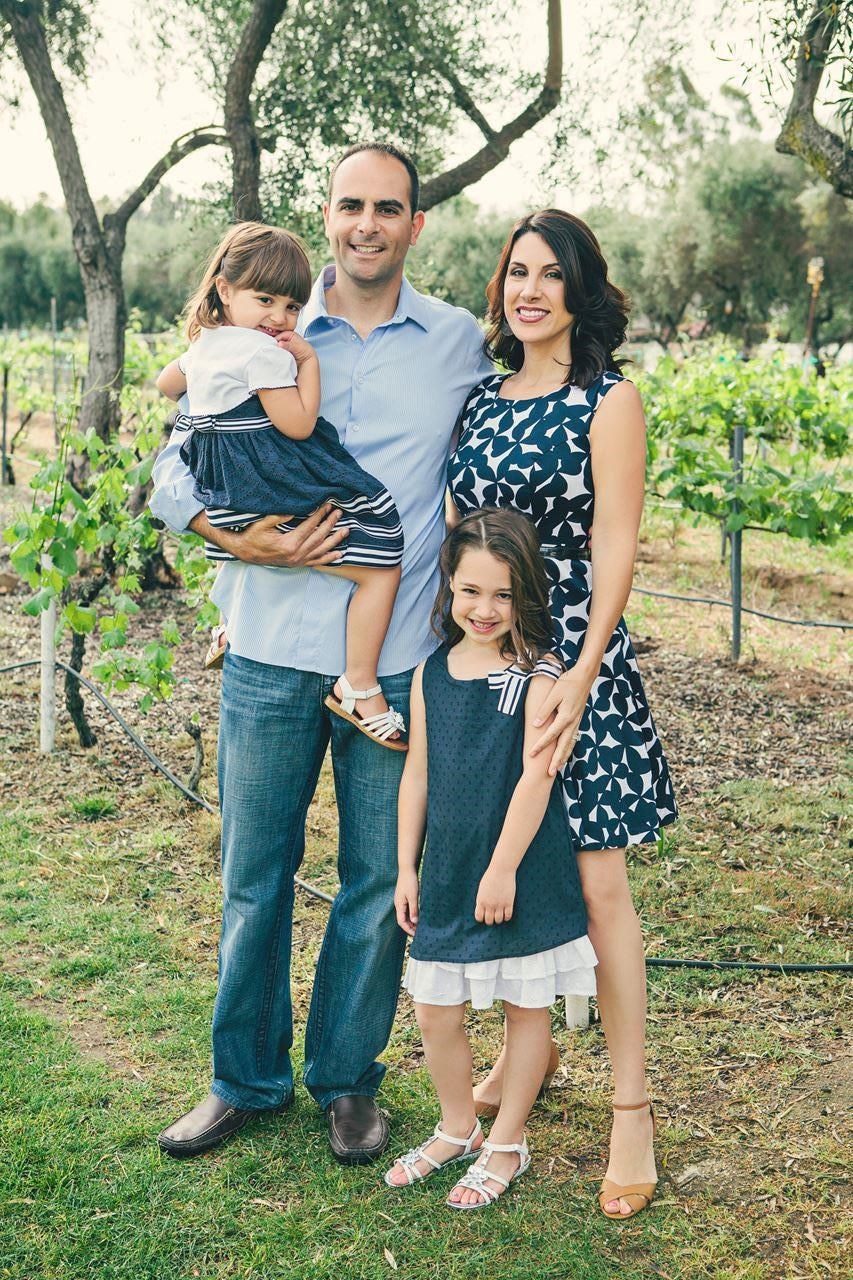 Ella Giaime and her family Ava Giaime (sister), Sandra Giaime (mother), Frank Giaime (Father).https://systemicjia.org A young girl fusses with her parents about her agonizing, debilitating pains in her knee. It is like poking your knee with a needle thousands of times and it would never feel better. Finally her parents concede to have her mysterious "I can't walk symptoms" evaluated by their pediatrician. Then disaster strikes, she was diagnosed with SJIA. I know you are all wondering what SJIA is, or some may know very little. SJIA stands for systemic juvenile idiopathic arthritis which is an autoimmune disease that can attack all the joints by sending extra white blood cells to break down the joints. The reason why this disease is so harmful is because it wears down the immune system and any normal little cold can blow up into whole infections and be possibly life threatening. "Ella was a fun loving girl, with a determined spirit and brave, feisty temperament. She was 5 when she passed, so the important people vary greatly from the norm. Her Nanny was important to her every need, her father provided stability, her mother provided a nurturing and free spirited environment. She spent time with doctors, nurses, immediate family, extended friendships, and gymnastic teacher."(Giaime, J.) Before and after her death, Ella and her parents have worked hard to bring awareness to all and hopes for a cure about SJIA. Currently one of the most popular stories of SJIA is about Ella Giaime whose kindness, grit, and heart hypnotizes all the people that she meets.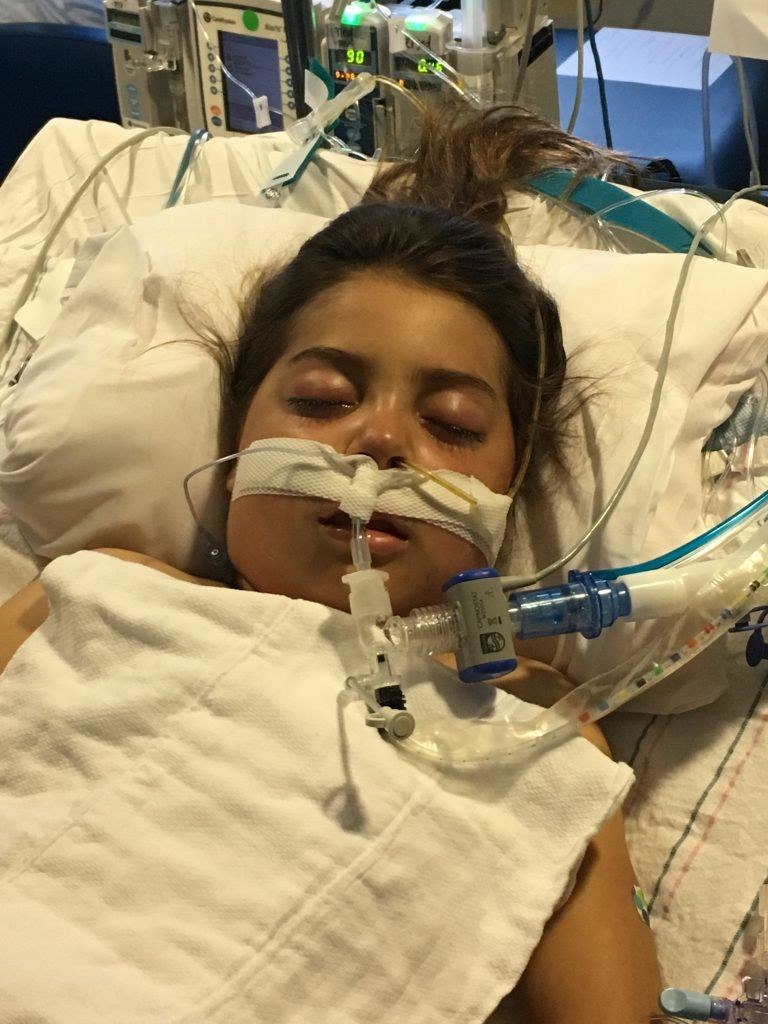 Ella is fighting for her life at Rady's Children's Hospitalhttps://systemicjia.org Strength and grit transcends into everyday life. At least for Ella strength was an everyday challenge whether it be school, or sports, not to mention, "She hated her daily shots but she was resilient and shortly after she bounced back and was all smiles. Doctors tried everything they could but based on her conditions the doctors were not very optimistic for her to fight very long. But Ella stuck it to them and beat the odds and survived longer than expected" (Giaime, S.). Ella was a very strong and resilient little girl who inspired many people around her not only to be the best they can be, but to make a change, inspire others, start a trend. Make lives matter and include others not just yourself. Ella's life was lived without regret. She was selfless, courageous, and most of all vivacious. Ella not only powered through life but she focused on the positive attributes that life had to offer: "Ella lived her life as a fighter," "Even during the sick times, she was very active. It was only later that I realized her ability to be active in swimming and participating in gymnastics was based on her will to be a kid and keep up with her older sister." "Ella had a septic joint which required a knee aspiration, irrigation and antibiotics administered. Scary stuff, but looking back 21 months later, it was a walk in the park" (Giaime, F.). This quote supports that not only was she strong but she had the grit to pereserve and get better. Her goal was to be the best Ella ever but also to be like her classmates and friends in school, something that will make her normal. Even though playing sports was a difficult thing from time to time that was her outlet to be a normal kid just like the rest of her kindergarten classmates. Ella's grit was a driving force to inspire others too, no matter the odds, always overcome life's challenges and battle the impossible feats.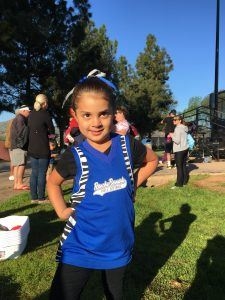 Ella loved both softball and gymnasticshttps://goo.gl/images/7LFAhB In elementary school your principal, and teachers stressed one important thing it's called the Golden Rule. If that doesn't ring a bell then here's a refresher, the Golden Rule is when you treat someone the way you would like to be treated. Ella always found the kindness in her heart, no matter her current circumstance, to help or to become friends with anyone she meets: "She showed everyone love and respect, and greeted even strangers with a smile and hello. She loved making friends. She knew everyone and she had an infectious personality." (Giaime, S.) Ella had a welcoming personality and her kindness was felt by everyone she met. When Ella was in kindergarten she knew every kindergartner in that school, and she thought she ruled the school. She was such a sassy little girl growing up, and she really didn't care who you were, you're a friend. Not only did Ella love spending time with her family but,"She loved going to school and being with her friends. Ella was determined to learn to read and wanted to take over the reading duties at bedtime. Ella practiced writing, reading and loved to draw pictures. Most pictures she drew were of herself with a cute ponytail and a bright smile… It was only later that I realized her ability to be active in swimming and participating in gymnastics was based on her will to be a kid and keep up with her older sister"(Giaime, F.).Throughout these quotes she is constantly helping others or just being the best person that she could be. She made the most of her life with her condition and positivity oozed off her tiny little body. Not only does that set a good example for other kids her age, but it is also sets an example for everyone that kindness is the answer. Use kindness instead of hate, our world would be a better place if we followed Ella's lead. Ella's superpower, kindness not only was used to benefit others; but was used to touch so many lives and make a difference in each one of them.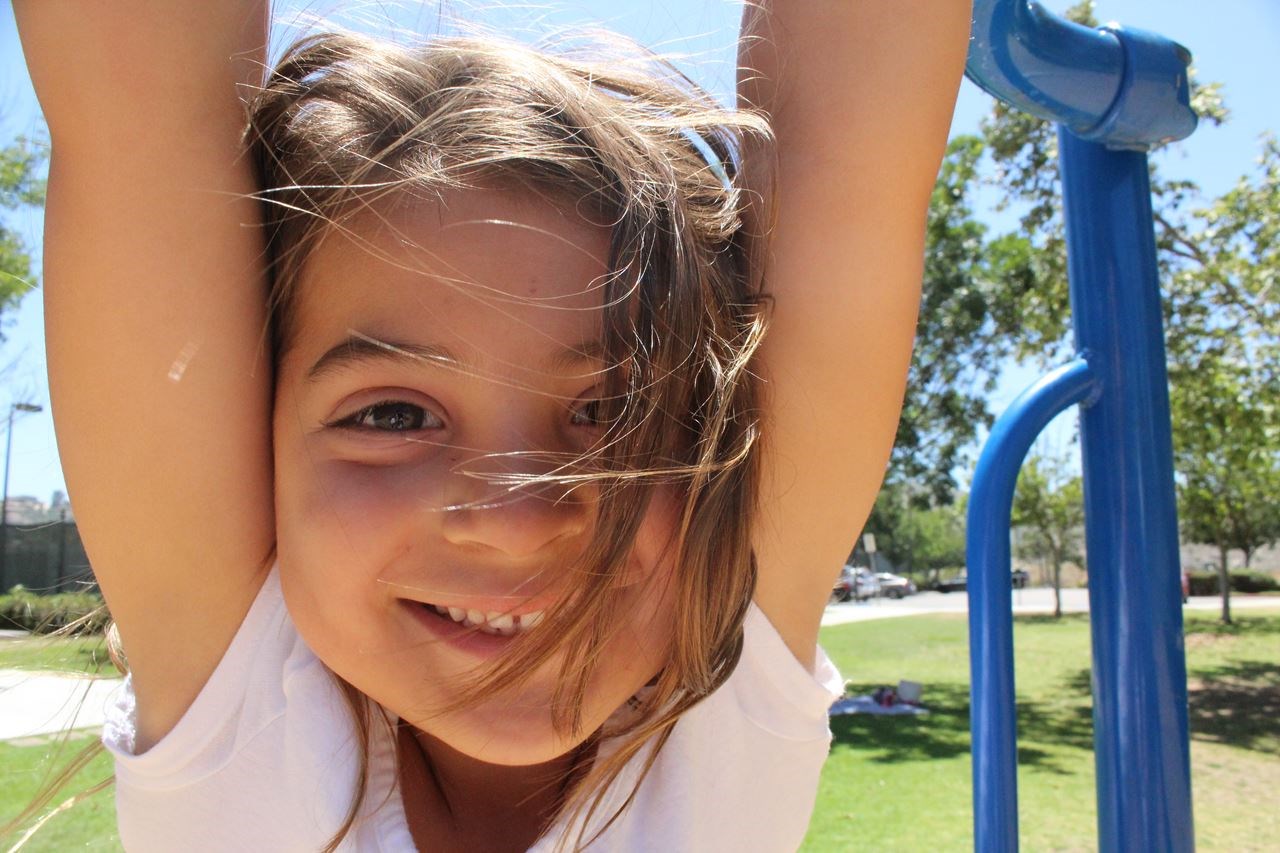 Our grandparents took us to the park all the time, and she loved swinging back and forth on the monkey bars.https://systemicjia.org Ella's kindness and positivity reigned supreme in her life, yet she live without regret and was ready for the next day to come and tackled it head on. Just like a man Kahlil Gibran once said, "Tenderness and kindness are not signs of weakness and despair but manifestations of strength". Her grit has inspired so many fighters with this disease to persevere, and to reassure them there is a light at the end of the tunnel. She always put in full effort in everything that she did and never looked back. Every doctor that came to see her during her time in the ICU was baffled by how long she fought with all the conditions piling up, and how many machines came in the room to assist her during her constant fight. Ella is an inspiration to me because as a teenager I balance academics, athletics, and peer groups which can be overwhelming. Seeing Ella battle through the daily pain and hearing her say she wanted to live just like me; I am so grateful to be healthy, happy, and live in a loving family. We live 10 houses away from my family. We were able to spend time together daily through the good times and bad. My Mom and Dad were able to support my Aunt Sandra, Uncle Frank, and Cousin Ava after Ella passed away. Ella's strong will, loving smile and spirit has made an impact on others lives. The impression she made on all of her doctors and the parents of children with her rare disease continue today. Through Ella's struggle and story the medical community is learning more about this rare disease that took her life. A girl named Ella Giaime empowered her family to see that tenderness and kindness is the way to live instead of passing time with regret and sadness.
Works cited
Giaime, Frank. "THE STORY OF ELLA." Systemic JIA Foundation, The Systemic JIA
Foundation, 2018, systemicjia.org/the-story-of-ella/.
Giaime, Jenn. "Hero Project Ella." 10 Dec. 2018.
Giaime, Sandra. "Hero Project Ella." 10 Dec. 2018.
Page created on 1/9/2019 8:38:59 PM
Last edited 2/15/2019 7:08:18 PM
Related Links
Relevant facts
- This is also a small video from a Italian doctor explaining the disease.
Relevant Facts
- This is a bonus video of Ella enjoying her life by singing and have some summer fun.
Relevant facts
- This is a site that will tell you about SJIA