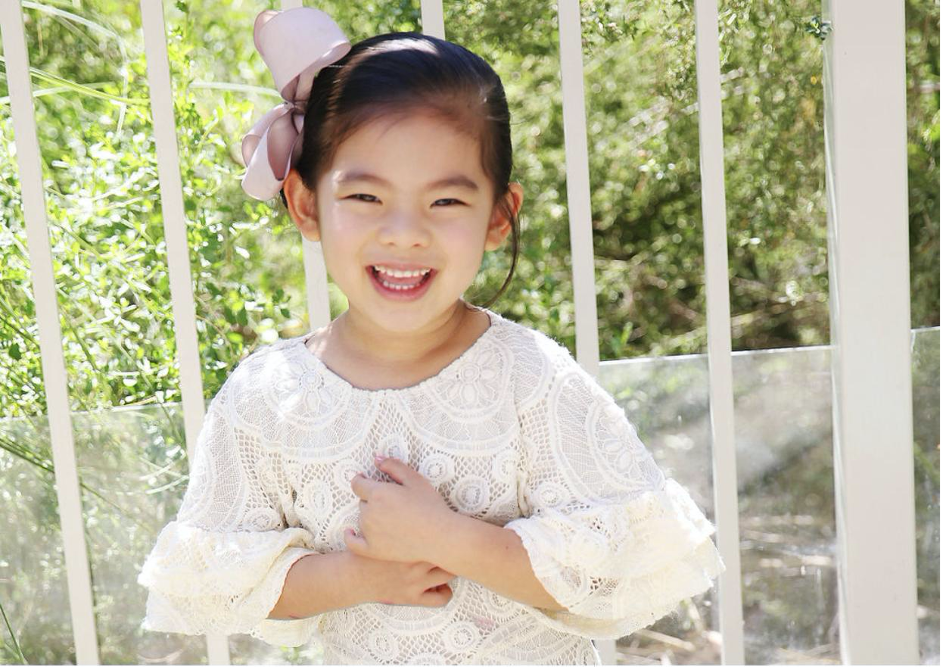 Esme Tran Catherine Lee, with permission Esme is an incredible young artist and is also an extremely talented piano player, despite being just 8 years old. Having studied under the direction of Prof. Ana Maria Eckstein since she was 4 years old, Esme has won an extensive list of competitions and has been invited to play in prestigious venues including Carnegie Hall, NYC, USA ; Solitar Mozarteum, Salzburg, Vienna; Beethoven's House, Bonn, Germany; Royal Albert Hall, London, UK; Teatro Studio, Marco della Musica, Rome, Italy and Kleine Zaal, Concertgebouw, Amsterdam.
Many of the competitions award cash prizes or Amazon gift cards, which Esme had been saving for when she eventually goes to college. However, after seeing a banner for donations for Ukrainian children through UNICEF, she decided to donate her winnings. Though Esme knew it wasn't much, her mother explained that she was hoping it would be enough to get the children some "warm and fuzzy socks," to help them during the cold winter months. Esme, with the help of her family, is now working on making a video of Esme's piano mini concert on YouTube that has a direct link to Save the Children's emergency fund that supports Ukrainian children.
Esme also won the 2022 MY HERO Robert Shetterly Portrait Contest with a painting of her with her older brother, Hugo. Esme has enjoyed creating art since she was very young, so when her art teacher, Ms. Yunhee Choi, told Esme about the MY HERO Portrait Contest, she was keen to get involved.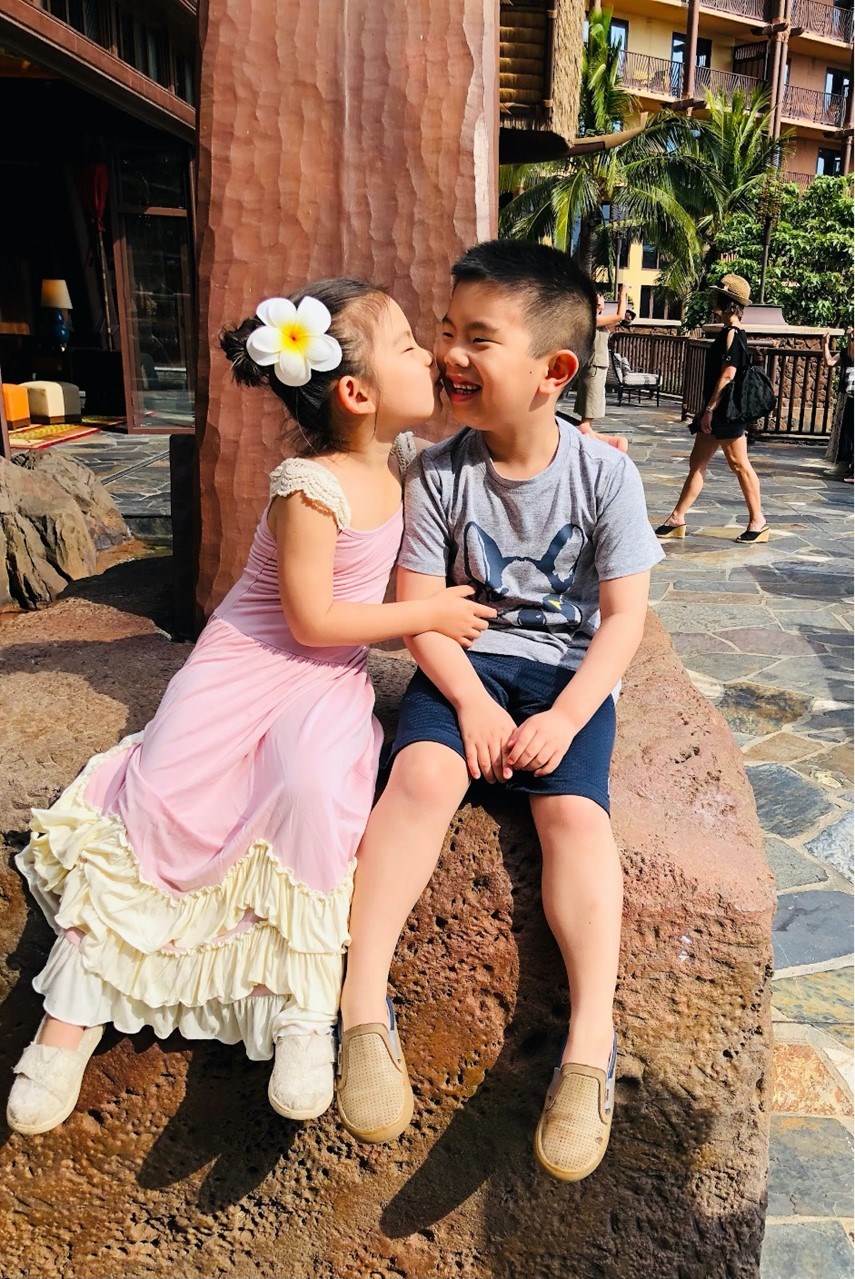 Esme and Hugo Catherine Lee, with permissionEsme's mother, Catherine Lee, told MY HERO, "Esme and [her brother] Hugo have always been very close, and care and love each other dearly. From an early age, Hugo had to go through a lot of medical tests, procedures, and therapies due to his medical issues. Even when he's not feeling well, he has always made sure Esme is happy and well. He always kisses Esme's head whenever she's sad."
The portrait was adapted from a picture of the siblings together on vacation and took Esme several months to create and revise. As Esme remembered the bandages Hugo had to wear for 24 hours at a time during EEG tests, she added them to the picture, as well as making the background a wonderfully bright explosion of blooming flowers.
Both Esme and Hugo have such big hearts and it's clear to see why they are each other's heroes. On winning the Portrait Contest at MY HERO, Catherine explained that Esme, "couldn't believe she won the prize, [and is] so grateful to both The MY HERO Project and her art teacher, Ms. Choi," adding that, "she would love to submit more artwork to MY HERO!"
About Robert Shetterly:
American artist Robert Shetterly is best known for his portrait series, Americans Who Tell the Truth, along with his book of the same name. Shetterly's portraits are exhibited in a number of public places around the U.S. such as schools, libraries, museums, and galleries. As well as art, Shetterly has a love of activism, with democracy, the environment, social and economic justice, all close to his heart. He has partnered with a variety of figures and organizations to carry out humanitarian work, often pairing this with portraits of said partners.
He has been working on best-known work, Americans Who Tell the Truth, for approximately 10 years, and the exhibit has been traveling around the country since 2003. Venues have included everything from university museums and grade school libraries to sandwich shops, the Cathedral of Saint John the Divine in New York City, and the Superior Court in San Francisco. To date, the exhibits have visited 26 states. In 2005, Dutton published a book of the portraits by the same name. In 2006, the book won the top award of the International Reading Association for Intermediate non-fiction.
The portraits have given Shetterly an opportunity to speak with children and adults all over this country about the necessity of dissent in a democracy, the obligations of citizenship, sustainability, US history, and how democracy cannot function if politicians don't tell the truth, if the media don't report it, and if the people don't demand it.
Shetterly has engaged in a wide variety of political and humanitarian work with many of the people whose portraits he has painted. In the spring of 2007, he traveled to Rwanda with Lily Yeh and Terry Tempest Williams to work in a village of survivors of the 1994 genocide there. Much of his current work focuses on honoring and working with the activists trying to bring an end to the terrible practice of Mountaintop Removal by coal companies in Appalachia, on climate change, and on the continuation of systemic racism in the US particularly in relation to the school-to-prison pipeline.
Since 1990, he has been the President of the Union of Maine Visual Artists (UMVA), and a producer of the UMVA's Maine Masters Project, an on-going series of video documentaries about Maine artists.
Americans Who Tell the Truth has been an active partner of The MY HERO Project Gallery, specifically promoting activism and compassion through the vehicle of fine art.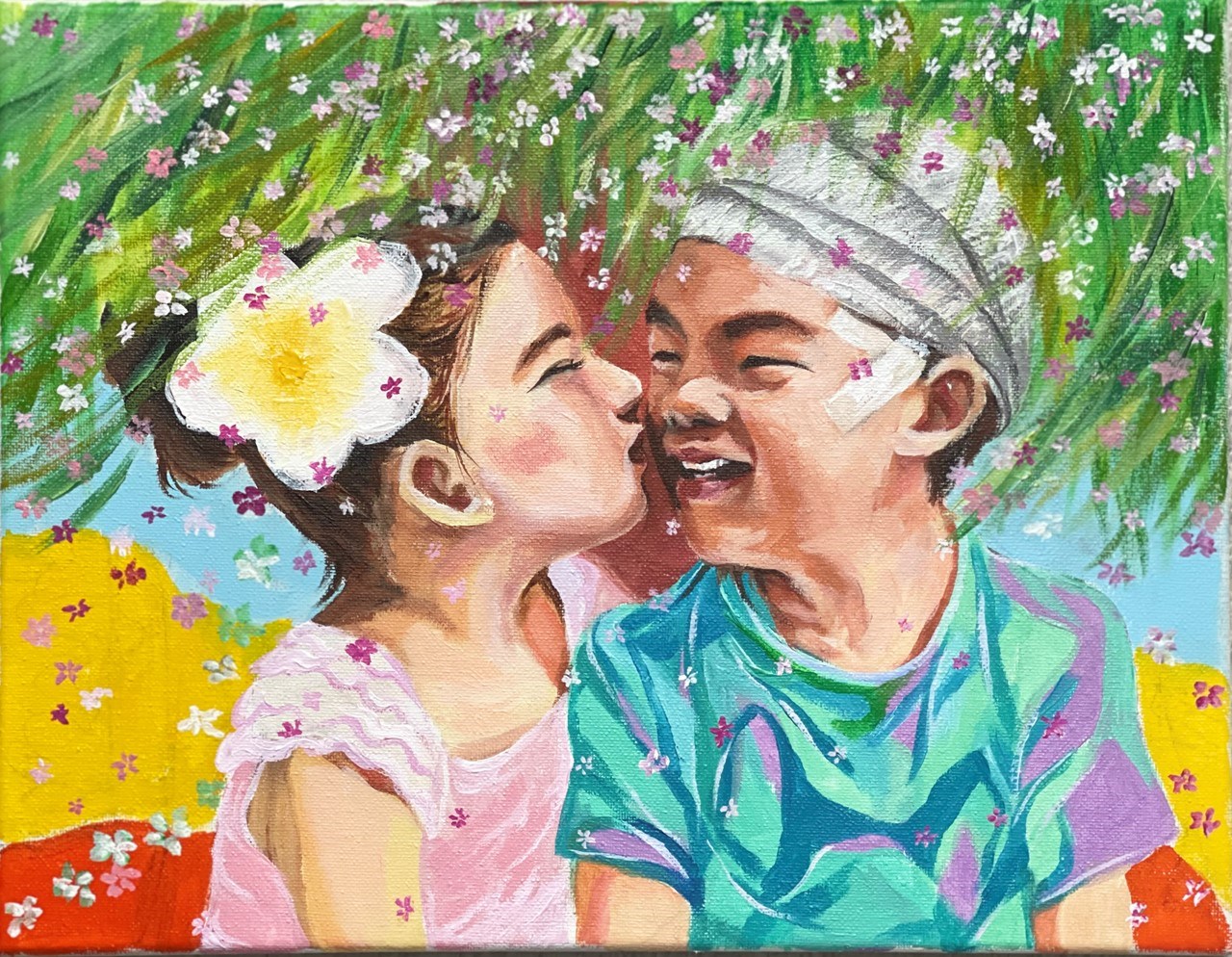 Call for entries:
Professional artists and students- you are welcome to submit one or more hero portraits as an entry or multiple entries!
Works of art submitted will be judged by Robert Shetterly, artist founder of Americans Who Tell the Truth and the MY HERO Gallery staff!
Each work of art can represent someone you admire who has done something significant - for you, for your community or for our planet.
Each of work of art can illustrate a heroic act that has impacted your world or our society as a whole.
All winning entries will also be shared with students around the world online on www.myhero.com/Art & www.AmericansWhoTelltheTruth.org