by
Laura from Fredericksburg
Many people have heroes who are admired for incredible strength, courage or skill. Other heroes may have done wondrous things, such as saved lives, rescued people or walked around the world. Whatever the case, heroes are unbelievable people, who do, or have done, amazing things. My hero, a man who has done everything I hope to do, is Mr. Gerald Durrell.
Gerald Malcolm Durrell was born in Jamshedpur, India, in 1925. His father died while Gerald was a baby, leaving his mother to raise her four children alone. In India, Gerald began his passion for animals. "Zoo" was his first word, his mother claimed. His family moved to Bournemouth when he was three and from there, to Corfu, Greece. In Corfu, he began his collection of animals. His gathering of specimens, such as scorpions, spiders and a donkey, took up so much room and caused everyone so much discomfort, the spare room of the house was turned into Gerald's place to store his animals, taxidermy projects and scientific equipment. By ten, the young boy had captured and observed hundreds of animals. His family, tired of the boy's fascination, hoped that he was just going through a long phase. Fortunately for us, he wasn't.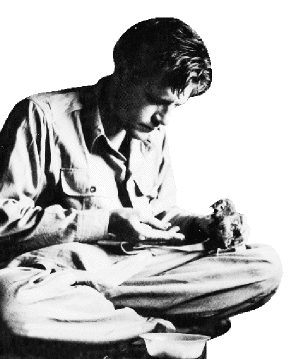 Forced to move to England in 1939 because of World War II, Gerald had no room to put all the animals from Corfu in the family's small apartment. So, to put his mind to ease and interact with some animals, the fourteen year old began working in a pet shop and visited the London zoo often. When the war was over, Gerald was accepted to Whipsnade Zoological Society Park in Bedfordshire. In 1947, only one year after being a student at the park, Gerald organized and led an expedition to collect animals in the British Cameroons in Africa. Along with over a hundred animals for British zoos, Gerald returned and ended up turning around and starting collecting more beasts in the Bafut area. Yet another trip was made the year after to British Guiana in South America.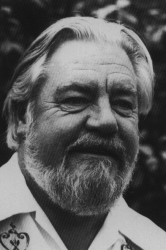 Coming back, Gerald found that he was broke. With nothing to support him, he took his brother's advice and wrote of his adventures on his expeditions. His first three books were big hits in Europe and America. With the money collected from these masterpieces, Durrell returned to South America for more experiences to write about and to collect more animals for the London zoo. He went with his wife, Jacqueline Sonia Rasen, whom he had married in 1951. In 1958, Durrell began collecting specimens for his own zoo and in 1959, he chose the location: the Channel Islands of Jersey. He named it Jersey Zoological Park. Building the park was a long and hard process and Gerald wrote a book about it in 1964. He kept writing and was on many nature and radio shows. After his zoo was stable and thriving, Durrell was named the acting chairman of the Jersey Wildlife Preservation Trust, achieving one of his greatest goals. Durrell wrote a total of forty-one books in his lifetime, many of them master pieces, others turned into television shows. Gerald Malcolm Durrell died in 1995 after a successful liver transplant, due to complications.
Mr. Durrell is my hero for a number of reasons. I've always dreamed of owning a zoo or working for one. I feel great affection for animals and have since I was very little. I would love to interact with them like Mr. Durrell did when he was alive. I also love writing. To be able to produce forty-one books, most of them adored by Americans and Europeans alike, is amazing! I hope to do that in the future, just like this incredible man! I adore traveling and to go on a quest for rare and endangered animals, in countries such as Africa and South America, would be heaven for me! I really respect Durrell's work and his accomplishments. He is my hero.
Page created on 5/14/2002 10:35:25 AM
Last edited 5/14/2002 10:35:25 AM