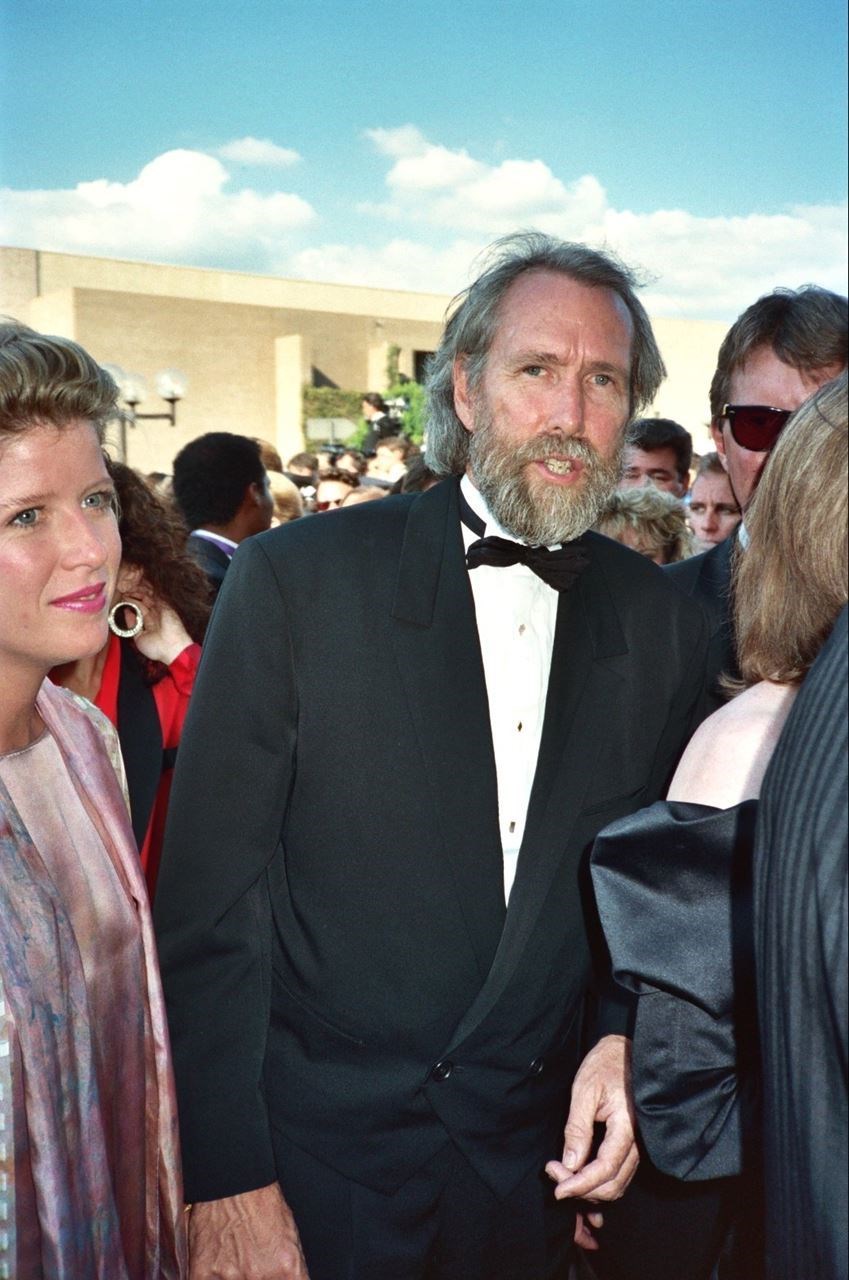 Jim HensonAlan Light [CC BY 2.0] via WikimediaTo possess ultimate strength, to obtain a magical red cape capable of allowing the beholder to fly around the world with super speed…or to possibly save the world from an evil man threatening to take over the world. This is what comes to mind when the word "hero" arises, but to be brutally honest, no one is Superman. In my opinion, a hero is something more. Someone who is able to make a difference in everyone's life, no matter the age. Someone who can make the most of their situation and make it huge, no matter the cost. Maybe then, this someone can be called a true hero. And to me, this hero is Jim Henson.
Jim Henson, recognized as the most profound puppeteer known to man, began his life on September 24, 1936, in a small town called Greenville in Mississippi. From there, his father took a job in Washington, D.C., allowing the whole family to move to the suburbs in Maryland. It was here in Maryland where Henson realized his fate.
After catching word of some much needed help at the local television station as a puppeteer, Henson gathered together his handmade puppet (Pierre the French Rat) in hopes of receiving the job. And just like that, he was hired.
The job didn't last long, but within a few months, Henson was back on TV, puppeteering for another station, the local NBC affiliate. Working for NBC allowed Henson to have his own five-minute program, airing two times a day, called Sam and Friends. While still in college at the University of Maryland where he studied art and theater design, Henson produced Sam and Friends for six years. It was here on Sam and Friends where a certain lovable green frog was born. This green piece of stitched cloth, of course, was named Kermit the Frog.
Throughout the 1960's, Kermit, along with other early Muppets, made several appearances on the Today Show and a range of variety programs. Then, in 1969, came the idea of a brilliant show called Sesame Street, a show that has captivated the hearts of every child around the world. And though Henson did not like to take credit for the achievements of the show, it was the invention of his creative characters that served as the "backbone" for 36 years…and counting. Joan Ganz Cooney, the creator of the show, once commented that the group involved with it had a collective genius, but that Henson was the only individual genius. "He was our era's Charlie Chaplin, Mae West, W.C. Fields and Marx Brothers," Cooney said, "and indeed he drew from all of them to create a new art form that influenced popular culture around the world."
The beauty of the Muppets, on both Sesame Street and their own show, was that they were sweet, but not too "unrealistic." They were sly-witted, but had a lovable quality about them. They had Bert and Ernie argue over every little thing possible, Miss Piggy behaving improperly, trying to woo her "apparent" boyfriend, Kermit, and Kermit being somewhat "put-out" and depressed because of the color of his skin. But by adding just enough bitterness to their overall "sugar-coated" spirit, Henson was able to create a kind of innocence that was understandable to our modern imagination.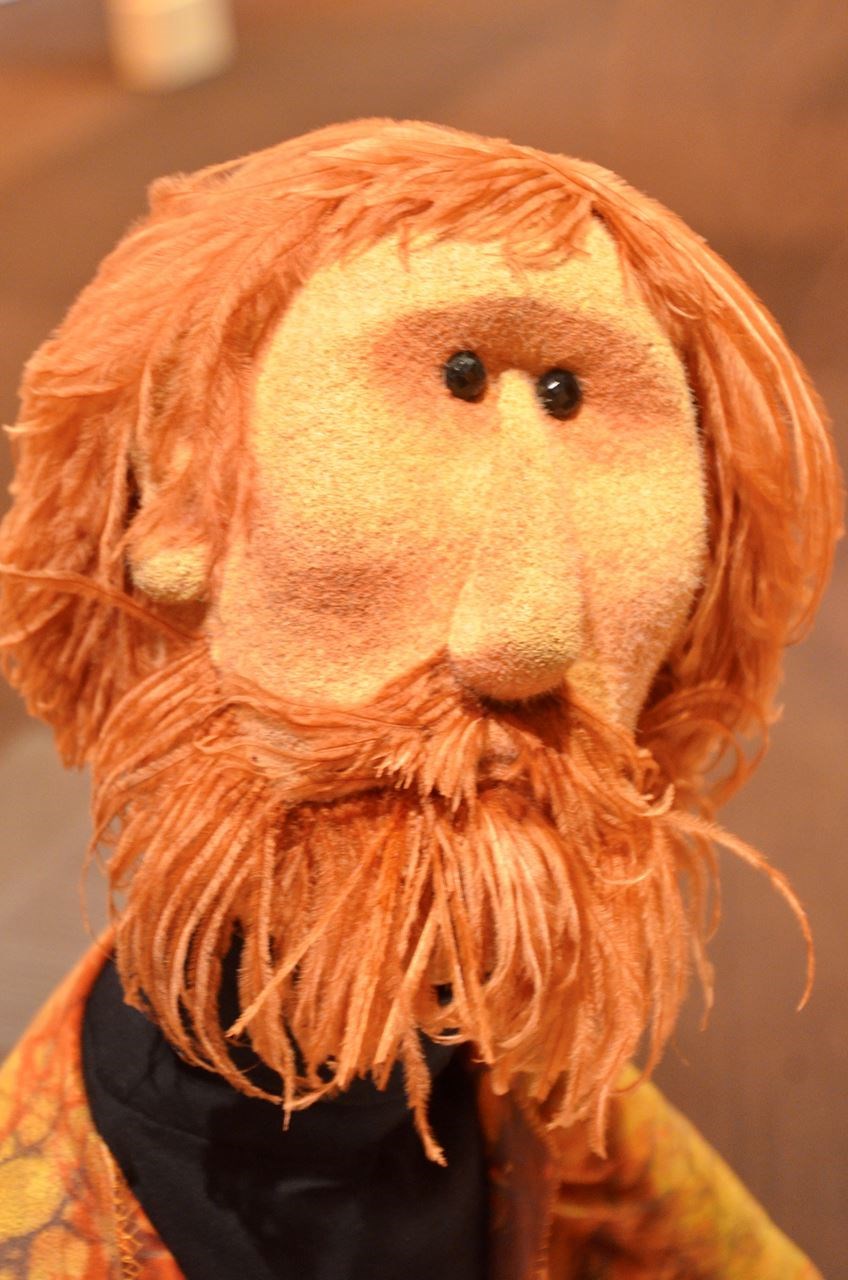 Puppet of Jim HensonChris Devers [Public domain] via FlickrThose who worked for/with Henson say he literally never raised his voice. Frank Oz, the puppeteer behind Bert, Miss Piggy and many others, was Henson's partner for 27 years. "Jim was not perfect," he says. "But I'll tell you something…he was as close to how you're supposed to behave toward other people as anyone I've ever known."
Sadly, in 1990, Henson died after catching an extremely aggressive form of pneumonia. He was only 53. But the creations that Henson "brought to life" touched all of our souls in a pleasurable way, leaving his legacy to carry on in our hearts through his characters for generations to come. This, my friend, is what ultimately qualifies Henson as a hero.
Page created on 4/22/2015 7:44:00 PM
Last edited 9/23/2020 5:58:06 PM