Contact: FOR IMMEDIATE RELEASE
Jeanne Meyers
Director, The MY HERO Project
[email protected]
POETS JOIN TOGETHER FOR INTERNATIONAL SOCIAL JUSTICE READING
October 2, 2021 - Laguna Beach, CA - Poets from around the world will read their original works with the theme of international social justice. This event is being sponsored by The MY HERO Project, a nonprofit organization dedicated to promoting heroes from around the world. The poetry reading will take place from 10:30 am to 12:30 pm PDT.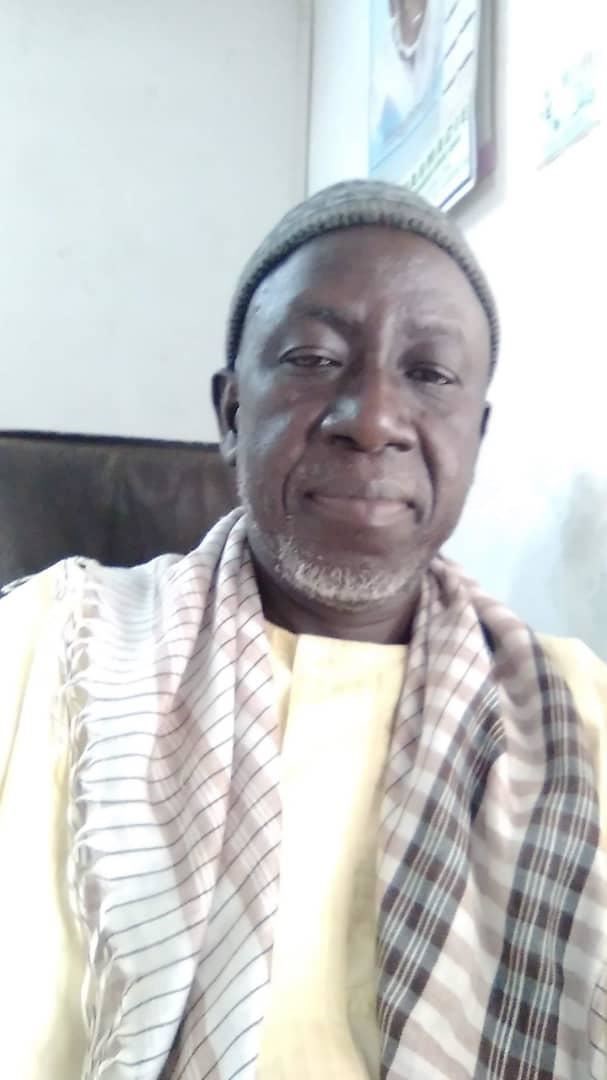 Cheikh Darou SeckPersonal photo
10:30 to 11:00 am - Cheikh Darou Seck and teacher/students
Cheikh is a principal and English teacher from Senegal, in West Africa. After meeting Jeanne Meyers, director of The MY HERO Project, in 2004, he immediately fell in love with the organization and wanted to be part of it. Cheikh started getting his students involved and making films with them about heroes in Senegal, so their country could be represented on the MY HERO website. Cheikh is also a writer and poet. For the October 2 event, Cheikh will be reading some of his poetry in French and English and will be joined by a teacher and students from Senegal who will also share poems.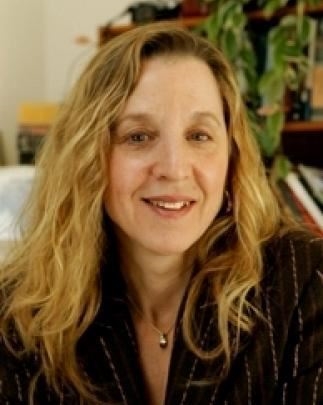 Ivy SchweitzerPersonal photo
11:00 am to 11:20 am - Ivy Schweitzer
Schweitzer is a professor of English and Creative Writing, and the past chair of Women, Gender and Sexuality Studies at Dartmouth College. Her fields are early American literature, American poetry, women's literature, gender and cultural studies, and digital humanities. She is the editor of The Occom Circle, a digital edition of works by and about Samson Occom, an 18th century Mohegan Indian writer and activist, and is co-producer of the full-length documentary film Its Criminal: A Tale of Prison and Privilege, based on the courses she co-teaches in and about jails. In 2018, she blogged weekly about the year 1862 in the creative life of Emily Dickinson, and recently co-edited a collection of essays in honor of the Occom Circle titled Afterlives of Indigenous Archives. She is currently collaborating on a poetry manuscript entitled Emily Dickinson in the 21st Century. Contact: [email protected]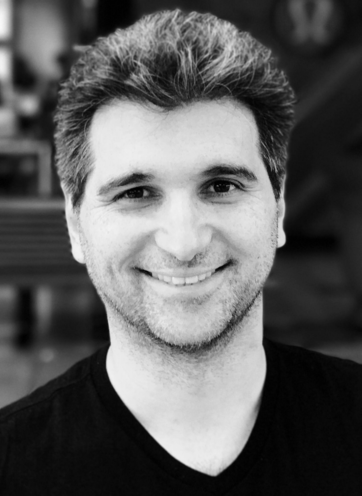 Ali AbdolsalehiImage
11:20 am to 11:30 am - Ali Abdolsalehi
"Al Salehi" is an American of Persian descent. Ali earned his BA at UCLA and went on to specialize in Digital Library Technologies at Harvard Graduate School of Education. He is the CEO of Glancing Interactive Solutions, a biotech company. In June 2021, he earned his Masters in Liberal Studies with a focus on Creative Writing from Dartmouth College's Guarini School of Graduate Studies. His thesis is a manuscript of original poems in dialogue with Emily Dickinson on issues related to #Blacklivesmatter movements. Ali has also authored several other full-length poetry manuscripts, "The History of Light," a prequel to "Enter Atlas," which was a semi-finalist for the University of Wisconsin's Brittingham & Felix Pollak Prizes in Poetry, judged by Natasha Trethewey. Ali also plays the electric violin and enjoys making people laugh. He plans on pursuing an MFA or PhD in Creative Writing with a focus on poetry. http://www.emilydickinsoninternationalsociety.org/node/541 Contact: [email protected]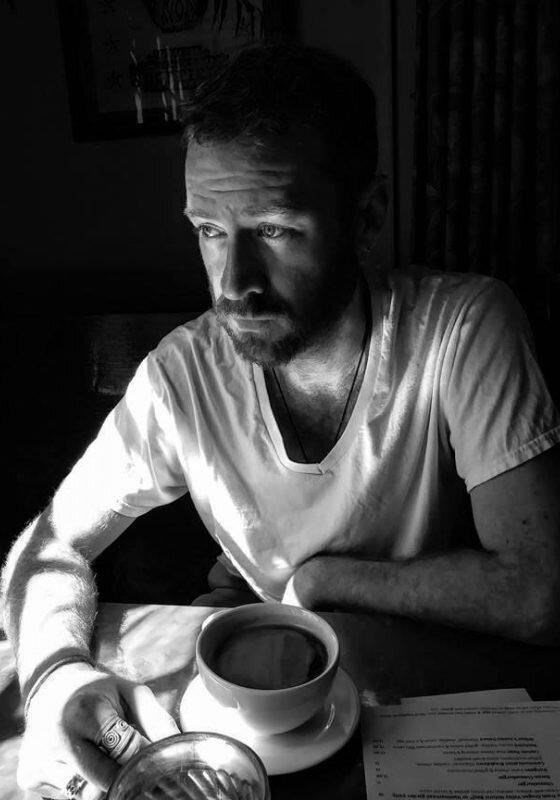 Derek Thomas DewPersonal photo
11:30 am to 11:40 am - Derek Thomas Dew
Dew is the winner of the 2019 Test Site Poetry Prize for his debut collection Riddle Field from the University of Nevada press. He has taught freestyle workshops in California public schools, and his music and poetry is featured on the Oregon coast radio program Powerful Poetry through KCIW. His literary work has appeared in a number of anthologies, including Dead and Undead Poems: Zombies, Ghosts, Vampires and Devils (Everyman Press/Knopf, 2014), Noble Dissent, Not a Drop, Elementary My Dear Watson, and The Bees' Breakfast (all from Beautiful Dragons Press). His poetry has appeared in journals, including Interim, Twyckenham Notes, The Maynard, The Curator, Two Hawks Quarterly, and Hawaii Pacific Review. His manuscripts Almond Psalm and Riddle Field were semi-finalists in American competitions for the Word Works Washington Prize, the Elixir Press Antivenom Award, and the Brittingham Prize. He is the winner of an Oregon Opportunity Grant and an Omnidawn Publishing Workshop Scholarship. His readings include international events at The Poets' House in Donegal, Ireland, and at the Lancaster Poetry Festival in Lancaster, England. His work has been translated into Chinese and has been published in several Asian periodicals. He currently lives in Oregon, where he is studying at the University of Oregon. https://www.derekthomasdew.com/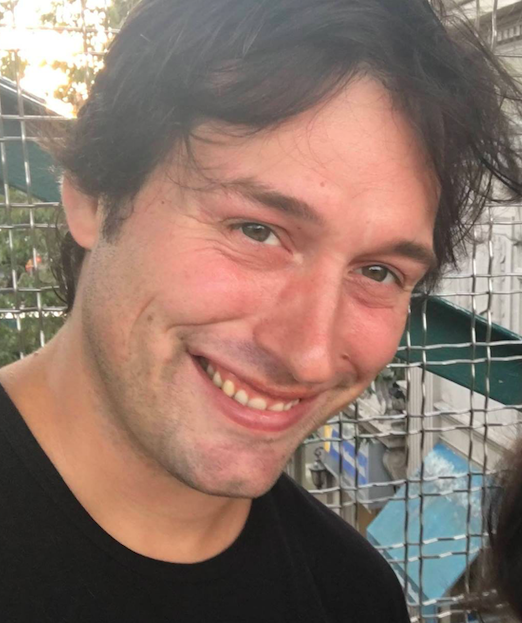 Michael G. DonkinPersonal photo
11:40 am to 11:50 am - Michael G. Donkin
Donkin is a writer based in Eugene, Oregon (USA). Some of his work can be found in the Chicago Review, The Brooklyn Rail, The Lifted Brow, and The Bangalore Review. He is a college instructor and is writing a dissertation. His first collection of poems, Travels in Menippea, is forthcoming. Donkin views poetry which seeks to effect political change as carrying on the work of ancient hymns, or spells, which sought to influence earthly realities by addressing gods. Poetry still seeks to influence lived realities but also the direction of history itself. To be sure it is a secular aim; nonetheless, one can still hear in such work the more than 4,000-year-old voices of Sumer hoping to win the favor of Inanna, Queen of Heaven. Poetry shall always create reality, as well as change it. http://michaelgdonkin.blogspot.com/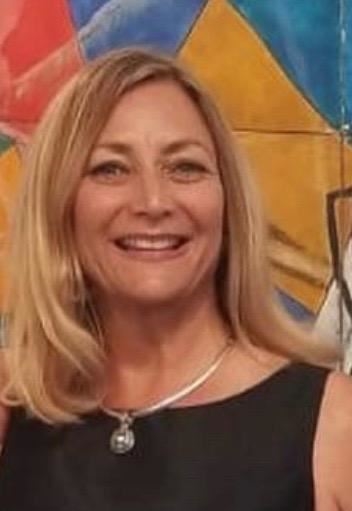 Fabiola Tébo KinderMY HERO
11:50 am to 12:00 pm - Fabiola Tébo Kinder
Kinder will be reading a poem of her father Sacha Tebó in French and English. Fabiola is a Laguna Beach resident and active community member in philanthropic and artistic international domains in addition on working with real estate. She speaks French, English and Creole fluently along with some Spanish.
Sacha TéboFamily photo
Sacha Tébo (January 22, 1934 - May 26, 2004). Tebó (born as Sacha Thébaud) was a master artist, a sculptor, architect, chair designer, environmentalist, and creative spirit. Beginning in the mid-1950s, Tebó created cutout and relief sculptures from oil barrels and large metal sheets as well as paintings in encaustic, a technique whereby pigment infused beeswax is applied onto an incised, pre-waxed canvas.
Tebó painted for a living while obtaining his bachelor's degree in architecture. His artistic career caught momentum after furthering his studies at École des Beaux Arts in Paris and working on the United Nation's La Defense development with Bauhaus Movement founding architects. In 1963, while his native Haiti was experiencing political unrest, he participated in an Instituto de Cultura Hispánica exhibit touring Spain, France, and Germany, entitled "Arte de America y España". After settling in Florida and the U.S. V.I. with his wife and children, he resided a number of years in Haiti, and his last twenty years in the Dominican Republic. Tébo traveled throughout the Caribbean with an "exhibit in a box" of paintings he had created "outdoors under a blue sky, the sun's rays casting warmth upon the encaustics with canvases leaning against a cluster of palm trees or floating on the tranquil turquoise waters of a sandy cove." https://www.facebook.com/SachaTebo/photos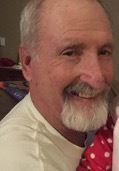 Mike Roche
Mike Roche graduated from Cal State Fullerton: Major in English UCI, Masters in Art and Psychology UCI. He taught at Laguna Beach high school for 38 years. In addition Mike got a scholarship to the UCI writing project , wrote a paper notably on critical thinking for ASCD along with being a consultant with Kepner-Tregoe Priceton NJ . After retiring from Laguna Beach high school Mike taught psychology at southwest Community College Lincoln, NE, and continued part time work with Kepner –Tregoe. Mike always had a passion for poetry started with the transcendentalist movement to Shakespeare and especially the beat poetry of the 50s.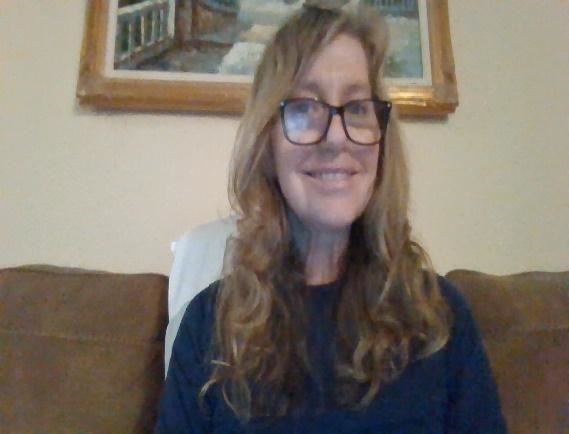 Odile DewarPersonal photo
Host Odile Dewar
Dewar was born in Madagascar and grew up in France. She later lived in Russia and Cameroon before coming to the US in 1985. She offers a unique perspective on racial struggles, injustices, and multi-ethnic relations on three different continents and in four languages. Odile speaks French and English fluently, along with some Russian and Spanish, and writes poetry in English and French. She holds a Doctorate of Education and was recognized on behalf of the French consulate of Los Angeles for her academic contributions to Education and Culture, having received the Insignia of the Palmes Académiques in 2010. Dewar has a passion for social justice from her personal experiences as a social worker in France and currently as a committee member of the San Diego Chapter of the United Nations Association. She is a retired college professor at Irvine Valley College, and also at Laguna Beach High School, where she taught French for nearly three decades.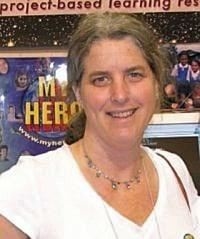 Jeanne Meyers
Co-Host Jeanne Meyers
Jeanne Meyers started The MY HERO Project in 1995 with co-founders Rita Stern Milch and Karen Pritzker. The group was created by "concerned parents to offset the lack of positive role models in the media with the goal to draw attention to uplifting stories."
The MY HERO Project is a U.S.-based nonprofit organization that promotes the use of new media and technology to "celebrate the best of humanity and empowers young people to realize their own potential to effect positive change in the world." The MY HERO Facebook page has 165,000+ fans. The program provides free resources for sharing stories, art, audio, and short films that celebrate heroes who are working for peace, human rights, and the environment.
Prior to The MY HERO Project, Jeanne worked as a documentary filmmaker and traveled around the world for NBC News. She was formerly the Director of Brown University Media Services, and attended Brown University and the American Film Institute.
The MY HERO Project is a 501(c)(3) organization dedicated to sharing stories of heroes from all parts of the world. MY HERO's award-winning website (myhero.com) hosts the world's largest archive of hero-themed stories, music, art, and short films.
To request access to this special zoom event please email