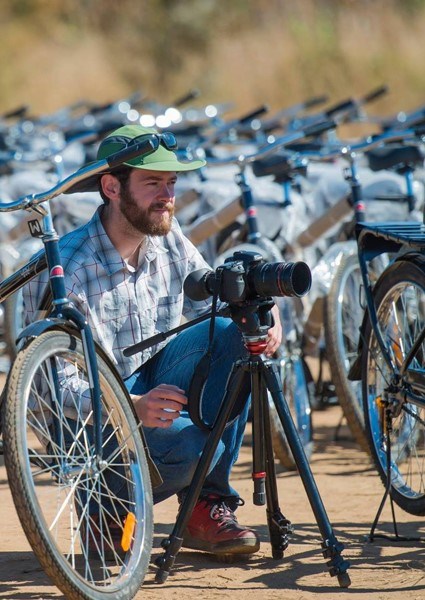 Jacob Seigel-BoettnerPedalborn Pictures with permission
A Way Forward, submitted by Isaac Seigel-Boettner and Jacob Seigel Brielle, won First Place in the Dan Eldon Activist Award at the MY HERO 17th Annual Film Festival on December 4th, 2021.
This was not the filmmakers' first MY HERO award: Their first short film, With My Own Two Wheels, won the 2010 MY HERO Dan Eldon Activist Award. Isaac told MY HERO, "We were just out of college; it was the first time we ever won a prize."
Both films are about bicycles and how they are used throughout the world. The two brothers wrote:
For many Americans, the bicycle is a choice. An expensive toy. An eco-conscious mode of transportation. For countless others across the globe, it is much more.
For Fred, a health worker in Zambia, the bicycle is a means of reaching twice as many patients. For Bharati, a teenager in India, it provides access to education. For Mirriam, a disabled Ghanaian woman, working on bicycles is an escape from the stigma attached to disabled people in her community. For Carlos, a farmer in Guatemala, pedal power is a way to help neighbors reduce their impact on the environment.
A Way Forward shows that the bicycle is not just a means of transportation: It can make or break a young girls' access to education:
For Dianah and Angela, going to school in rural Kenya couldn't have been more difficult. Rise before the sun. Fetch water. Study. Cook breakfast for the family. Brave the hour long walk to class, dodging the sexual advances of motorcycle taxi drivers along the way. Arrive in class exhausted, worrying constantly about the return trip. Then they got bicycles. Through the voices of three generations, A Way Forward tells the story of how something as simple as two wheels empowered these incredible young women to not only pursue their own dreams but inspire others to do the same.
Dianah and Angela were harassed while walking to school by young men on motorcycles, and so would arrive to school late and sometimes not go at all. In 2015, after receiving bicycles from World Bicycle Relief, the girls could go straight to school and focus on their classes. The bicycles have helped to increase the enrollment of girls in their school, empowering them and liberating them to realize their dreams in a country in which women and girls have had second class status and unequal access to education.
In 2012, Isaac and Jacob co-founded Pedal Born Pictures, an independent production company. Their website home page says it all: "NITTY GRITTY: We are filmmakers, we are explorers, we are storytellers. We shed light on compelling stories hiding in plain sight."
Their nuanced and often complicated stories, while rooted in everyday life, shed light on human rights issues, such as girls' education in A Way Forward, and how people overcome difficult obstacles.
And then there's bicycles, which most of their films are about. The brothers grew up seeing the world from the seat of their bicycle. Their parents were schoolteachers and every summer their family took them and groups of junior high kids on bike trips around the world. Their website notes that their exploration of other peoples' traditions has carried over into their filmmaking, where "people's everyday routines have been a point of discovery and understanding."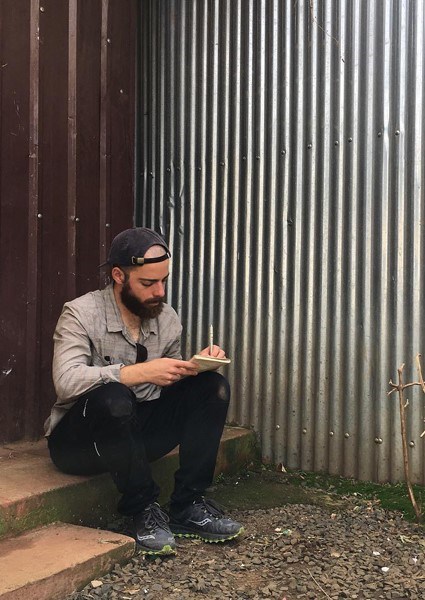 Isaac Seigel-BoettnerPedalborn Pictures, with permission
"It started with bicycles, now we own our own production company," Jacob told MY HERO.
Isaac and Jacob are quite the team. Isaac majored in Film Studies and Jacob, Peace and Conflict Studies. They both do the cinematography, wearing different hats: Isaac directs and Jacob produces; Isaac is on the main camera and Jacob on the audio and drone.
One can see that making their films is an intimate process. Their presentation of the perspective of the local people is one of the best I've seen and their cinematography is fabulous.
"On a bicycle," Isaac said, "you see things, you don't just fly by as you would in a plane or a car. There are stories about everyday people everywhere if you pay attention."
A Way Forward
Directed by: Isaac Seigel-Boettner and Jacob Seigel Brielle | Production Company: Pedal Born Pictures | Documentary | 2016 | USA/Kenya | 6:03
Links:
https://worldbicyclerelief.org
/2021-festival-virtual-event-12-4
MY HERO International Film Festival:
To view the 2021 award winning films, go to https://myhero.com/Winners
For more details about MY HERO's International Film Festival, please visit myhero.com/FilmFestival
Page created on 11/24/2021 7:53:04 PM
Last edited 1/5/2022 5:49:01 PM