Heroes are admired, loved, and even worshipped, but what really makes someone worthy of the title "hero"? It the willingness to give, and the determination to defend integrity. A hero should possess these values and act to positively influence the world with a heart of humbleness, not greed and desiring the prestigious reputation that comes along. Heroes can be the supernatural beings with inhuman superpowers and strengths who travels across the sky to fight their enemies. They came from our imaginations and do extraordinary things to save lives, however, most heroes do not look like that. The everyday heroes do not own superpowers and burn down a monster in a blink of an eye; in fact, they look and behave very much like the rest of the crowd. What makes them different, however, is their beautiful inner selves and incredible acts of kindness that make them shine and stand out.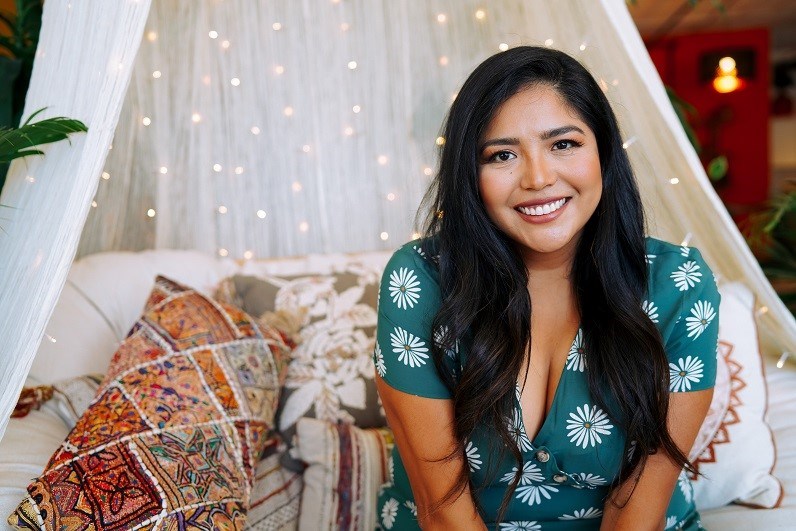 JulissaCourtesy of Julissa ArceA true hero like Julissa Arce gives kindness without any expectations to receive, and that does not stop her from continuing to provide positivity to the society and people around her. Arce is a very passionate lover of the U.S. who admires America's equality of opportunity: "I spent my entire life trying to become someone who is worthy of America" (Arce 265). Though she dreams to become an American, she initially did not belong here. Arce was born in 1983 in Taxco, Mexico, and later immigrated to United States illegally with a tourist visa and settled in San Antonio to live with her parents. While carrying the secret of her illegal immigration status, Arce had to live with constant fear and limitations for 15 years. She used illegal documents to attend the University of Texas and started her finance career after graduation. She applied to one of the elite banks of Wall Street, New York, called Goldman Sachs. Arce was able to stand out amongst 17,000 competitors and eventually became the vice president. Three years after she started working, Arce became an American citizen on August 8th of 2014. Then around the age of 30, Julissa decided to quit her high-paid job and started focusing on establishing a non-profit organization called Astonished Education. She also travels around the world to give presentations to propose her "dreamers equality" belief and oppose discrimination against immigrants and low-income workers. Arce is a woman who started with nothing and eventually climbed to the top and earned her success. Behind her motivational story she had to put in tremendous amounts of hard work and combat with lots of stress and conflicts that many cannot imagine. Not only is she successful, she tries to help everyone to reach the best version of themselves. She did that with her motivational speeches and non-profit organization that assists thousands of college students to finish their education. As a result of Julissa Arce's hard work, words of encouragement, and defense against discrimination, she deserves to be titled an American hero who has a heart of gold and positively impacts the American society.
Julissa Arce is a living inspirational figure who fights to chase her American dream. One example was her experience when working as a freshman college student in Austin, Texas. She describes, "But I was working a hundred hours a week and eating dinner at my desk and working on weekends and living in an apartment the size of a closet. I felt like if I could work hard enough, then I could earn my way into America" (Arce). Arce is a devoted dreamer who is optimistic about her future and has the determination to live in the society with only her own strengths. She is a very strong woman who is willing to give in blood, sweat, and tears as an exchange for her success. After her graduation, Julissa moved on to the path toward her banking career and became a Wall Street executive. When Julissa discussed the topic of "women in banking," she explained her personal struggles when fighting for a work position in Goldman Sachs as a woman. She said, "I soon learned that the odds were not in my favor: I was a woman, I was Hispanic. Wall Street was a boys' club, and I didn't have a membership. Regardless, I had my eyes set on Wall Street and I put all my efforts into getting there" (Macheel). Julissa Arce's relentlessness and willingness to work toward her goal are what kept her moving forward despite the adverse odds. Julissa proves to all females that even in a male-dominating world, girls can still grasp onto their dreams and achieve incredible things. Julissa's story itself is a very motivational inspiration that proves as long as one is willing work hard, a dream can be turned into reality.
Julissa is also a very wise person who uses her words to encourage everyone to stay strong and calm. Throughout her life, Arce has always been living up to this very idea that gives her strength in the face of hardships. She reveals this thoughtful ideology during an interview: "The number one lesson I learned on wall street is that when there is will, there is always a way. Now I wanna to tell everybody about that. Do not give up, ever. Because trust me that at the end you will see yourself doing incredible things" (Bloomberg 6:12-6:28). Behind this clear and powerful message, there is Julissa's wish to convince all of us to strive for the best and fight for our passion. This form of positivity that Julissa provides is very scarce in the modern American society because encouragement is something that all men and women need to maintain determination. A positive mindset is important and so is the ability to deal with stress. With many years of living under the pressure of her illegal identity, Arce stayed strong and independent when fear and stress got in her way. When inquired about her secret to success, Julissa says to always focus on the things that one can control as a human, not on the out-of-control factors of life (TYT Interviews 22:32-22:53). Since Julissa has been through many burdening stresses, she understands how to be efficient and placid at handling them. Julissa Arce's action of sharing her wise words is how she cares for others who are going through the same hardships she has had. Arce speaks to motivate others on all of her interviews, books, and articles; however, she never expects to receive anything back in return, all that she wishes to achieve is to support others and teach them how to walk through the journey toward success.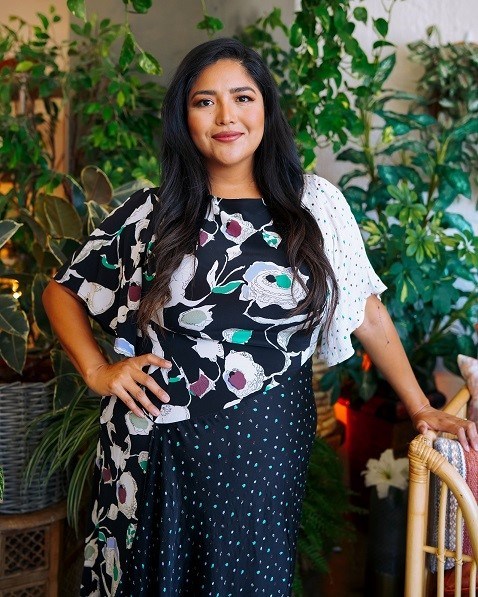 JulissaCourtesy of Julissa AcreAnother appreciative value that Arce possesses is her acceptance of everyone and efforts to maintain equality among all. With her own experience as an immigrant, she strived very hard to fit in the American society and oftentimes felt left out by the legal citizens. Because of this experience, she was able to develop sympathy toward people who suffer from disadvantages just like she does. She explained in one of her speeches, "Unless we are able to include everyone: Straight, gay, rich, poor, black, white, Hispanic, Asian, immigrants then we are bound to miss something" (TEDx Talks 14:21). In her mind, nobody is superior or inferior over one another. Arce's appeal to equality is her method of speaking up for the individuals who are going through discrimination or inequality of treatment and opportunities. Arce also notices that the labor workers without higher education often receive lower respect. Arce very much disagrees with the attitude that our society shows toward the low-income workers. She said that it does not matter whether or not we earn thousands of dollars a year, as long as we are fighting for our dreams and striving for the best, then all should be treated with equal amount of respect (TYT Interviews 13:10-14:53). Julissa appreciates all workers and believes that everyone contributes to the economy equally. She is devoted in what she believes to be right and speaks to spread her "dreamers' equality" belief and supports all who are being treated unfairly. Another group of people that Julissa wants to assist are the college students who struggle with financial problems for their education. Arce founded the non-profit organization Astonished Education, and the purpose of it is to give college students financial aid and help them to graduate from college with a degree and start their career (Rick Najera to Host Latino Thought Makers at Oxnard College with Special Guests Judy Reyes and Julissa Arce Oct 21). After having to struggle with college tuition, Arce does not want to see young students go through the same stress she once experienced. Arce's support for the young students provides the poor ones with a chance to attend college and a greater possibility for a bright future. Representing the minority group might sometimes mean waves of criticism, disagreements, and all the while gaining nothing in return, however, Arce still does everything in her ability to resolve inequality and create an environment where all can live with the same chances; that is Julissa Arce's way of defending equality.
Overall, it is clear that Julissa Arce is an American hero with a generous heart, loving nature, and firm determination. She is a motivation for the American society by becoming a role model and inspiration who gave up everything to fight for her own future and encourages others to follow her footsteps. She is the college student who worked harder than everyone and eventually became a vice president and stood out against 17,000 other competitors. She is the guidance to people who are looking for the path toward success and are living under constant stress. She is the speaker who takes every chance she gets to fight for equality for the minority group. While many only see her glamorous success and fame, the amount of sacrifice and effort Julissa had to put in to become who she is today should definitely be acknowledged. The countless obstacles in Julissa's life could not stop her steps toward her future, instead, they refined Julissa and made her the woman she is today. It is very clear to me how difficult it is to live in a country that she knows absolutely nothing about. I legally immigrated to the United States with a green card three years ago, when I was twelve years old. The amount of struggles and stress I had to overcome was overwhelming. Seeing the way that Julissa tackles her problems is very inspiring to me. I look up to her whenever I experience hardships or worries, because then I would learn the most wise way to handle my troubles. I went through the harsh comments that native English speakers threw at me; I had to climb the language barrier that I still sometimes struggle with; I also had to study twice as much as the other students due to my disadvantages. Julissa went through all of these things herself, or even more than I did, so reading about her life in America, I see myself. I want to be like her, to be the woman who achieves more than she could imagine and uses her fortune and success as an encouraging and positive force in the American society. Just like Julissa, I also have an American dream and cherish my opportunity of living in this beautiful nation. I want to give back to this country and be a citizen who is also "worthy of America."
Works Cited
Arce, Julissa. My (Underground) American Dream: My True Story as an Undocumented Immigrant Who Became a Wall Street Executive. Center Street, 2017. Arce, Julissa. "How I Became a VP at Goldman Sachs by Age 27 as an Undocumented Immigrant." CNBC, CNBC, 11 July 2018, www.cnbc.com/2016/03/31/my-secret-to-my-success-on-wall-street-commentary.html
Arce, Julissa. "How I Became a VP at Goldman Sachs by Age 27 as an Undocumented Immigrant." CNBC, CNBC, 11 July 2018, www.cnbc.com/2016/03/31/my-secret-to-my-success-on-wall-street-commentary.html. Accessed 3.Apr 2019.
Macheel, Tanaya. "Women in Banking: Goldman's Golden Girl; Hollywood Calls Out Wall Street." American Banker, 8 Apr. 2016. Student Resources In Context, https://link.galegroup.com/apps/doc/A453047373/SUIC?u=powa9245&sid=SUIC&xid=effbf672. Accessed 2 Apr. 2019.
"Julissa Arce: Rose Through the Ranks at Goldman Sachs as an Undocumented Immigrant." Greater Talent Network, a United Talent Agency Company,
www.greatertalent.com/speaker-media/mented-immigrant/. Accessed 2 Apr. 2019.
Interviews, TYT. "Julissa Arce Interview With Wes Clark Jr. On The Young Turks." YouTube, YouTube, 8 Sept. 2016, www.youtube.com/watch?v=dQgy-nfY06Y. Accessed 12 Apr. 2019.
Talks, TEDx. "The Shifting Conversation around Citizenship | Julissa Arce | TEDxTexasTechUniversity." YouTube, YouTube, 3 June 2015,
www.youtube.com/watch?v=TWDaAm9Y89I. Accessed 24 Apr. 2019.
"Rick Najera to Host Latino Thought Makers at Oxnard College with Special Guests Judy Reyes and Julissa Arce Oct 21." PR Newswire, 14 Oct. 2015. Biography In Context, https://link.galegroup.com/apps/doc/A431566006/BIC?u=powa9245&sid=BIC&xid=7f5f0168. Accessed 2 Apr. 2019.