CONTACT: Jeanne Meyers FOR IMMEDIATE RELEASE
Co-founder/Director
The MY HERO Project
949-376-5964
[email protected]

LAGUNA BEACH CELEBRATES ITS HEROES AT THE 2019 LAGUNA HERO FEST
NOVEMER 27, 2019 - LAGUNA BEACH, CA – Laguna Beach locals gathered this month for the annual Laguna Hero Fest, presented by The MY HERO Project. The event, which is celebrating its 12th year, honors heroes who have made their positive mark on the beach community. This year's Hero Fest took place November 16 at the Boys & Girls Club of Laguna Beach.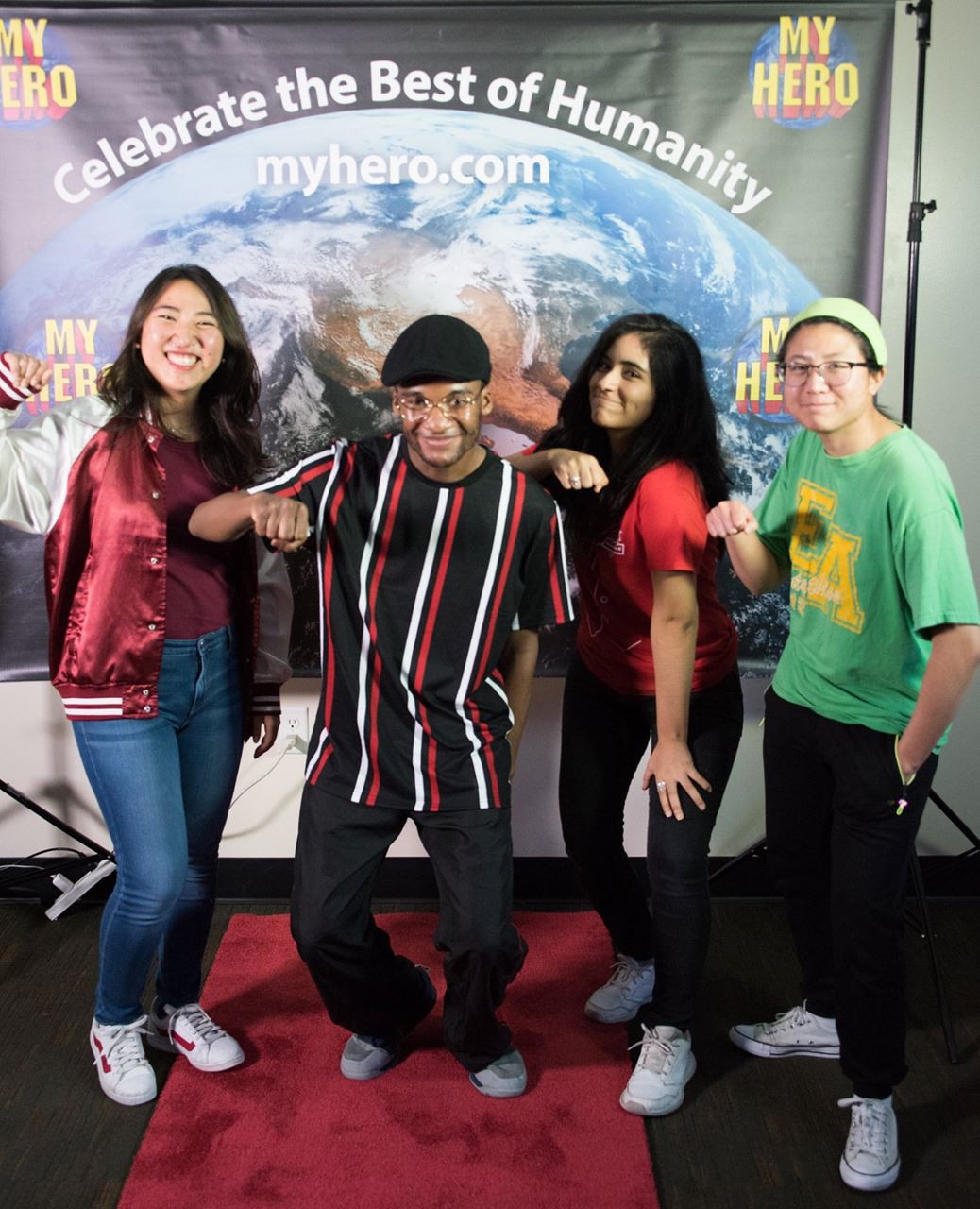 Rapper Trey Carlisle and students from Soka UniversityMY HERO
There was something for everyone – art activities for the kids, Laughter Yoga for everyone, a dance performance that had all ages kicking up their heels, and screenings of engaging, family friendly short films. Former MY HERO Emerging Artist Trey Carlisle, along with other Soka University students, demonstrated Hip Hop dance moves and choreographed a dance that got audience members on their feet. Victoria Murphy, Director of the MY HERO Gallery, helped local students with an art project — crafting statues of birds, similar to the statues awarded by the film festival each year.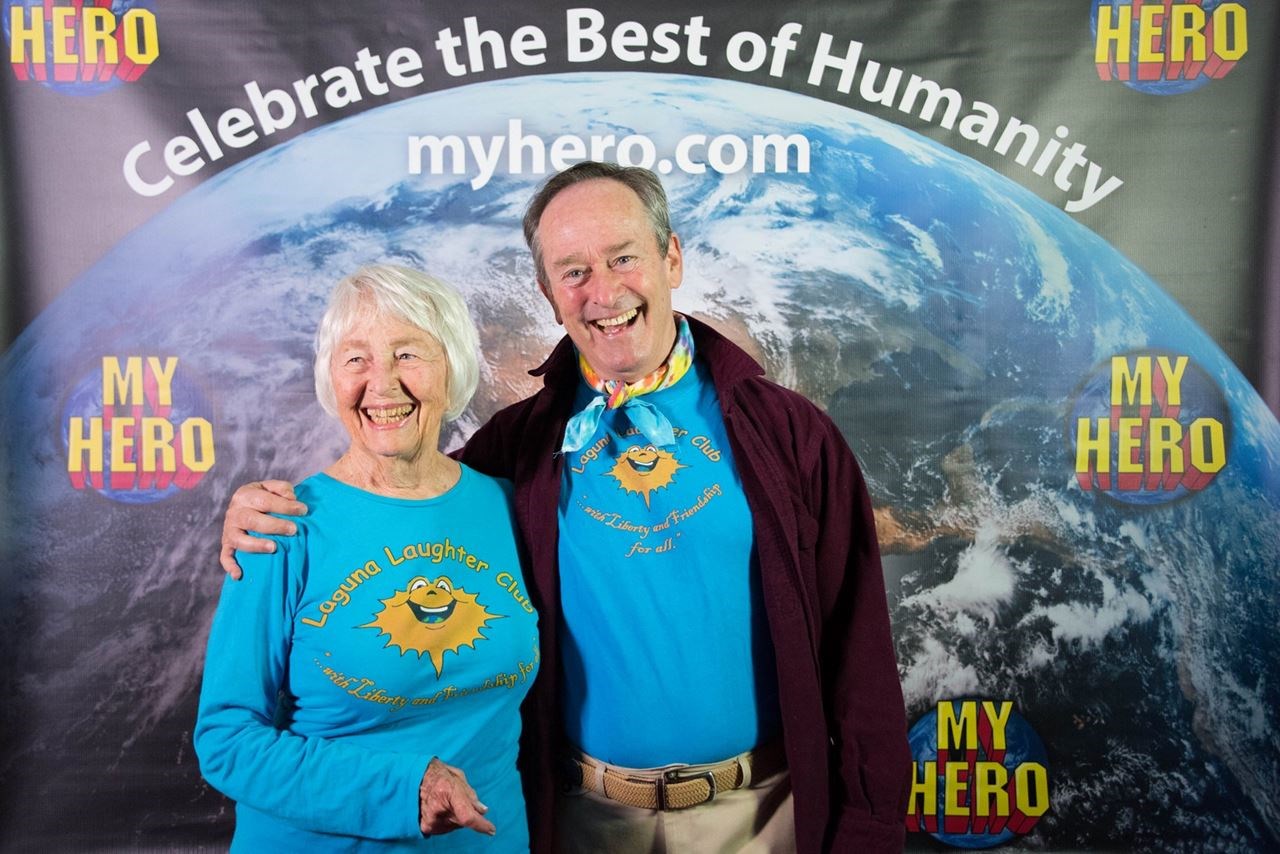 The Laughter Yoga teamMY HERO
What If, a documentary directed by Noah Berlow, presented Illumination Foundation's creative housing solutions for Orange County's homeless population. Laguna Beach teen Whitney Winefordner sang her original song My Blue Heart, which she dedicated to oceanographer Sylvia Earle. She concluded her performance with her rendition of "What a Wonderful World It Would Be"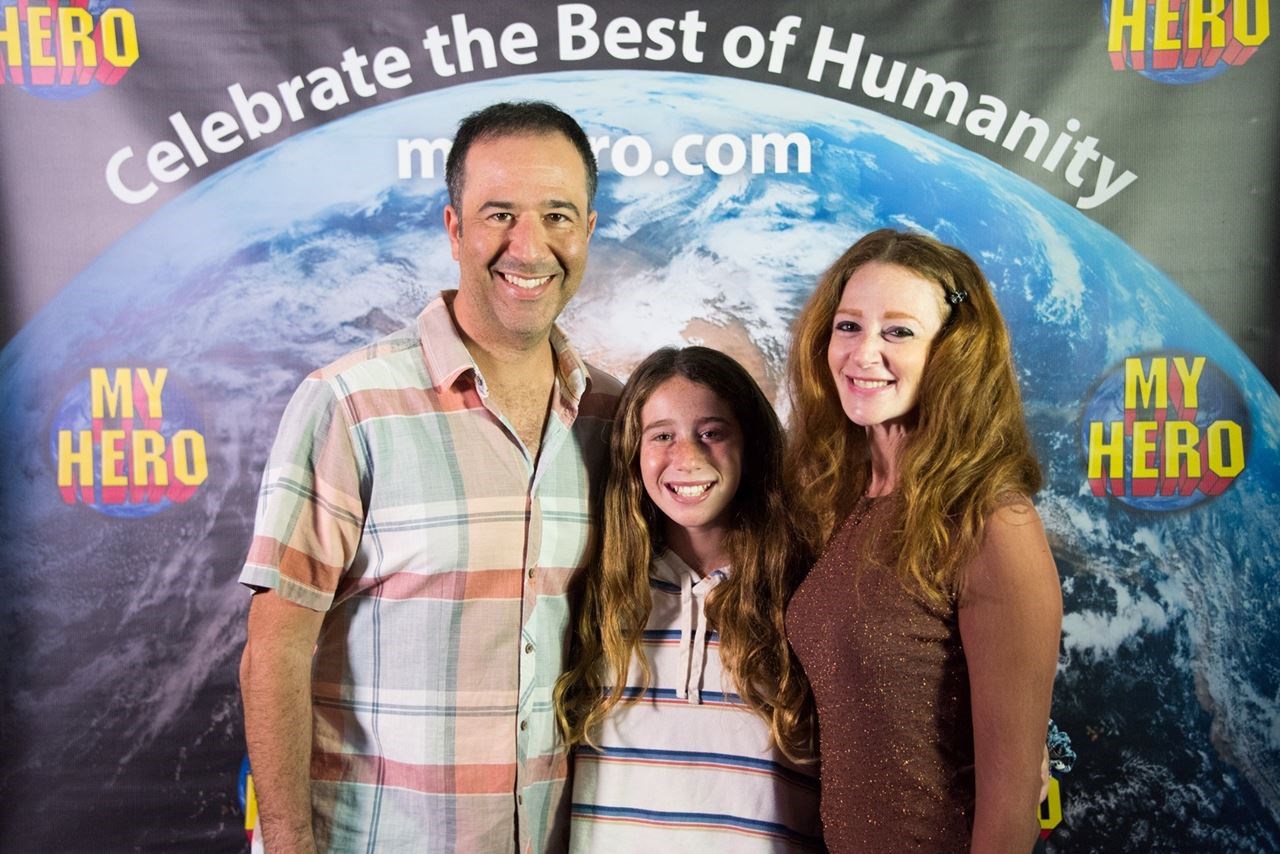 Filmmaker Marc Ostrick and familyMY HERO
Filmmaker Marc Ostrick shared Made in Madras, a touching film about a teenage girl who is training to become a professional soccer player, while living on the streets of a poor community in India. The film was made during MY HERO's Global Exchange in India — a program funded by the nonprofit Video Volunteers and a grant from the U.S. Department of State. Ostrick was the lead mentor for the project in which graduate=level filmmakers created hero-themed films. Made in Madras was chosen as the People's Choice Award winner of the 2019 MY HERO International Film Festival. Also at the Hero Fest, Ostrick was revealed as this year's recipient of MY HERO's Media Arts Educator Award.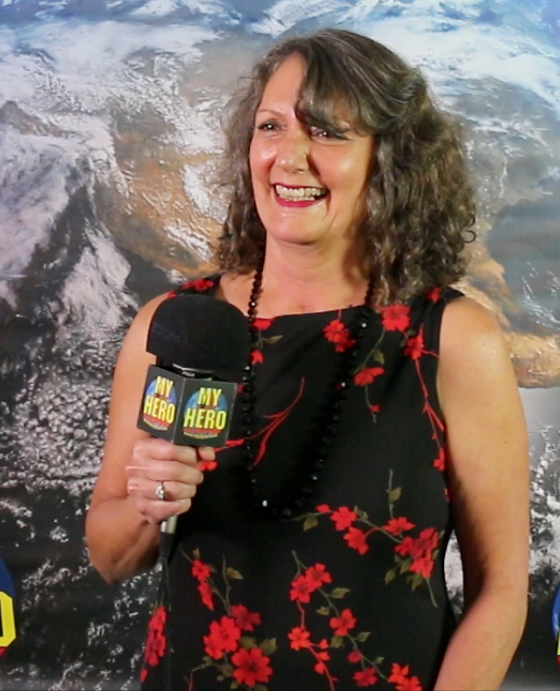 Pam Estes - winner of the 2019 Community Hero AwardMY HERO
Pam Estes, Chief Executive Officer for the Boys & Girls Club of Laguna Beach, was named Community Hero of 2019 for her ongoing support of local youth. Since joining the organization in 2001, the Boys & Girls Club has grown from serving 850 local kids to more than 4,000.
Sponsors for the event include the City of Laguna Beach and the Local newspaper StuNews Laguna. Radio station KX 93.5 were media partners for the event. The art project was funded by the FOA Foundation.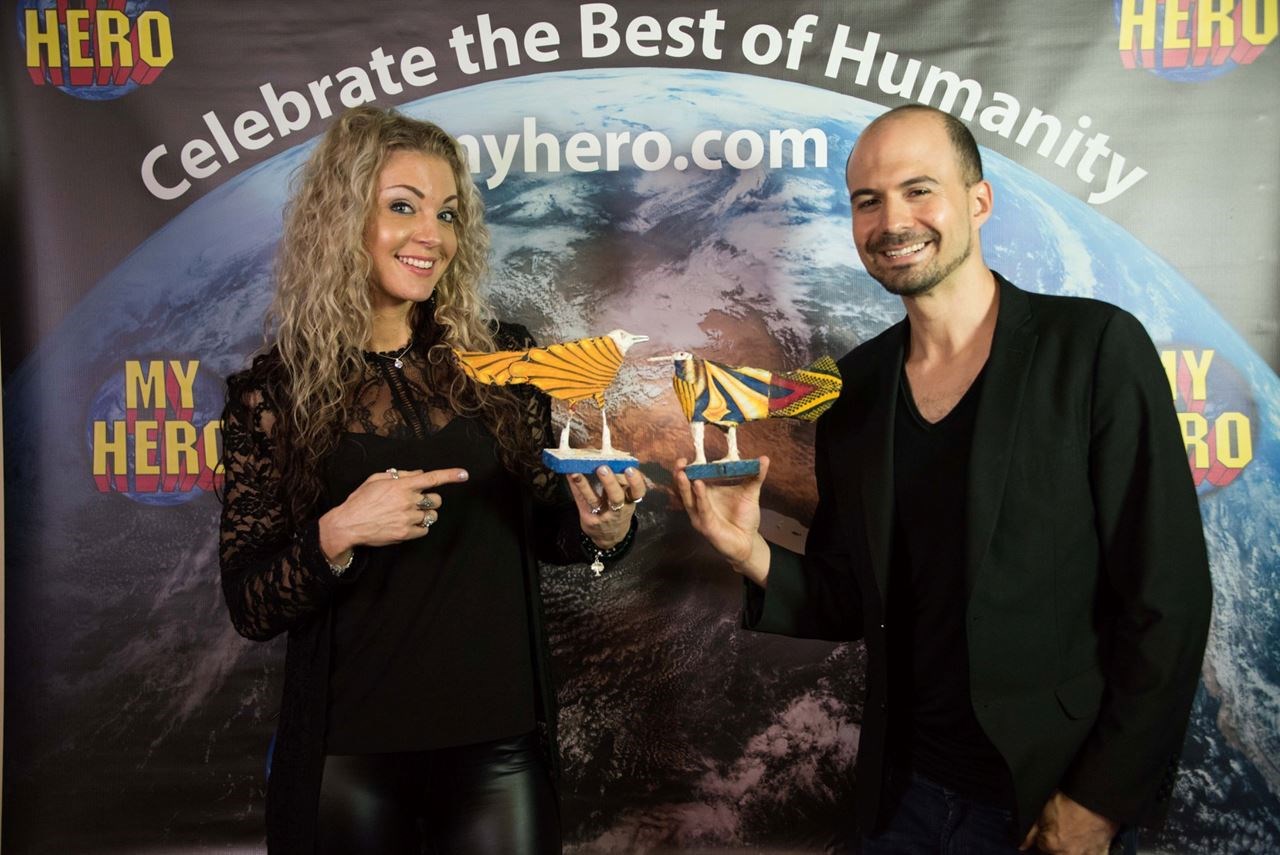 Szilva Vecserdy(L) — co-music composer and Noah Berlow(R) — director of the film What IfMY HERO
The MY HERO Project (myhero.com) is a Laguna Beach-based organization with a mission to celebrate heroes from all walks of life. For more information about the Laguna Hero Fest, visit myhero.com/laguna. Learn more about hosting a hero fest in your city — email Jeanne Meyers at [email protected].
Watch highlights from the 2019 Hero Fest.
Page created on 11/26/2019 1:27:59 AM
Last edited 11/28/2019 4:22:50 AM