CONTACT: FOR IMMEDIATE RELEASE
Wendy Milette – Media Director
949-376-5964
[email protected]
LAGUNA BEACH HIGH SCHOOL STUDENTS' SONG HONORS OCEAN HERO, SYLVIA EARLE
AUGUST 30, 2018 - LAGUNA BEACH, CA.- THE MY HERO PROJECT honors local and global heroes with Music, Art, and Short Films. Laguna Beach High School student Whitney Winefordner performed an original song, MY BLUE HEART, which she co-wrote with Janet Bartucciotto and Emily Morris, to celebrate oceanographer Sylvia Earle at the 2018 Laguna Hero Fest.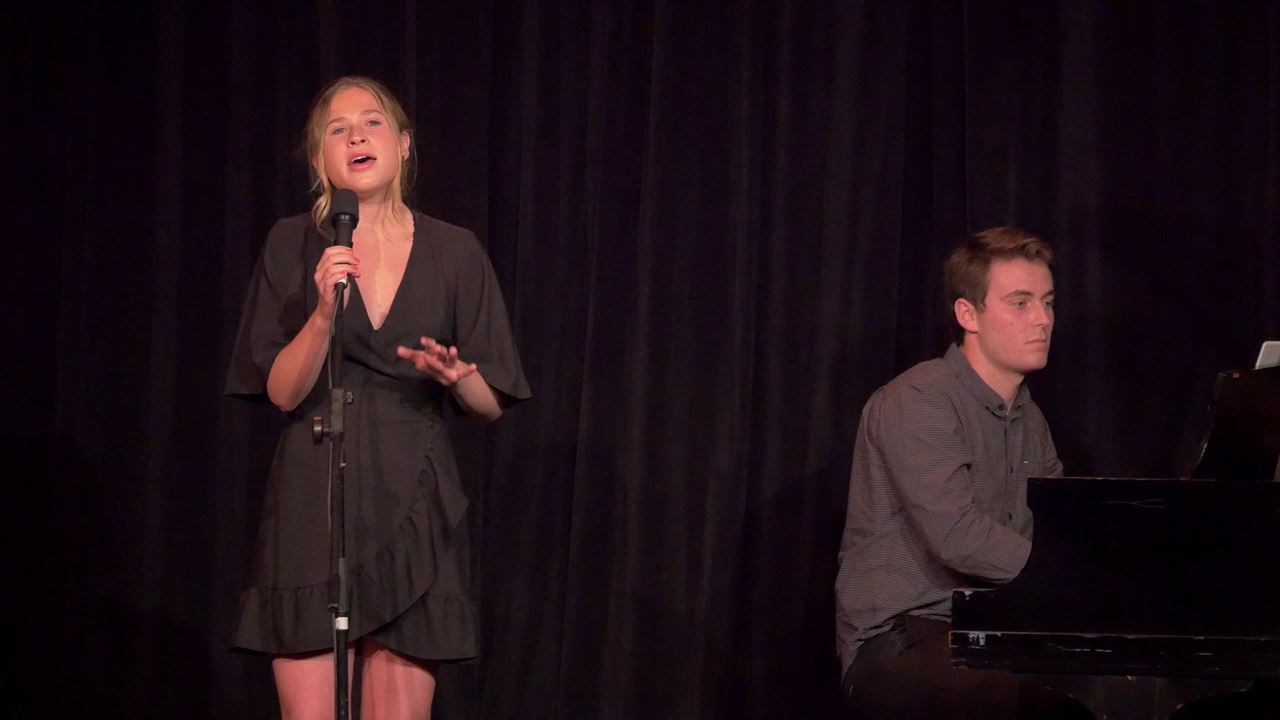 Whitney Winefordner, accompanied by pianist Larsen McCarroll, performs her original song MY BLUE HEART at the Laguna Hero FestANNABELLE VO/MY HEROWinefordner, accompanied by high school pianist Larsen McCarroll, received a standing ovation at the Hero Fest, which is sponsored by the City of Laguna Beach with support from the lodging establishments. Learn more here: myhero.com/laguna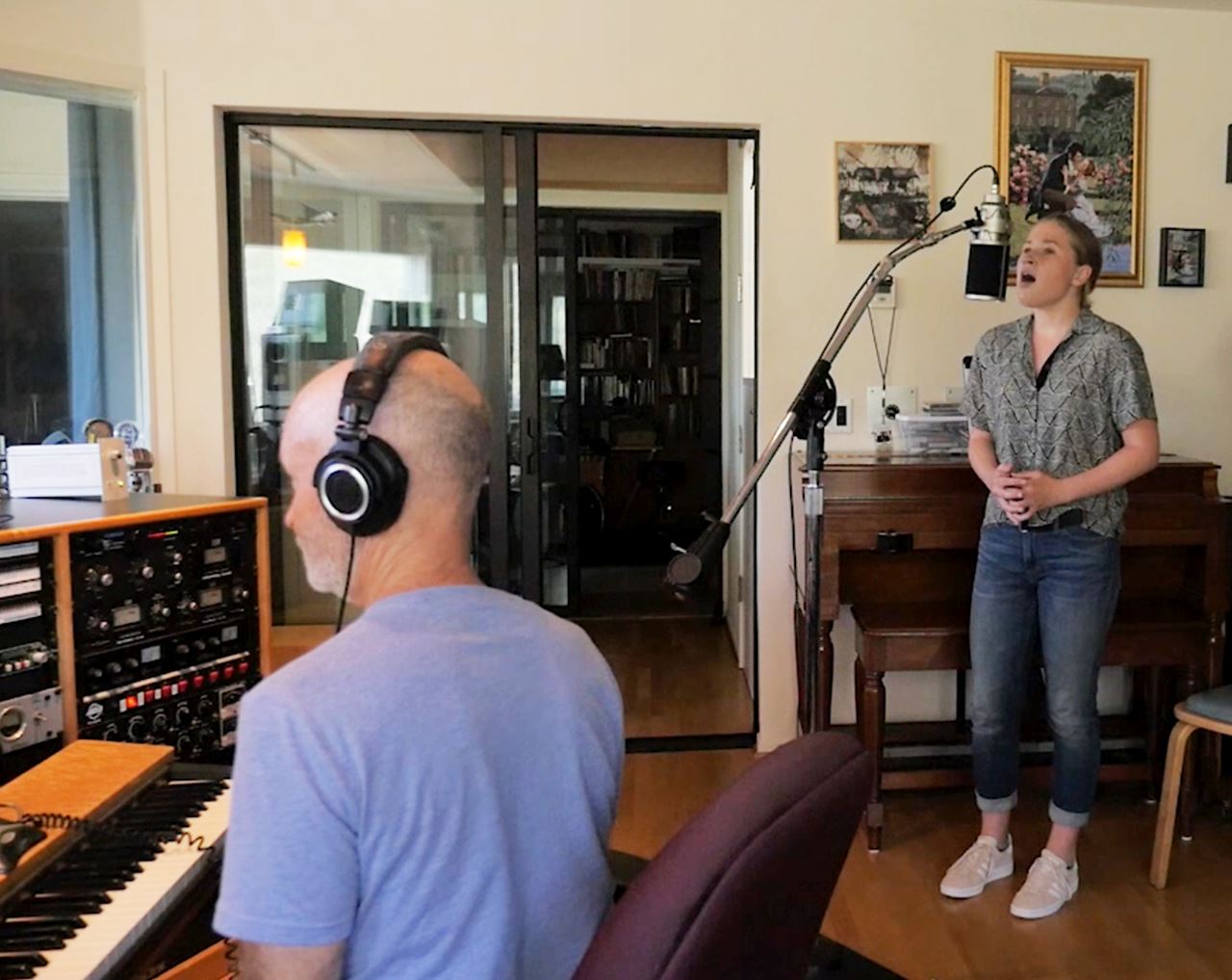 Steve Wood, recording artist, with Whitney Winefordner, singer-songwriterMY HEROAt the request of MY HERO, the musicians recorded the song under the supervision of recording artist and musician Steve Wood. We are pleased and proud to share Winefordner's performance of MY BLUE HEART, on the occasion of "Her Deepness"-Sylvia Earle's 83rd birthday: myhero.com/my-blue-heart-2.
Whitney's hope is that, someday, she will get to perform MY BLUE HEART for Sylvia Earle. To learn more about Sylvia Earle's ocean conservation mission visit: https://mission-blue.org.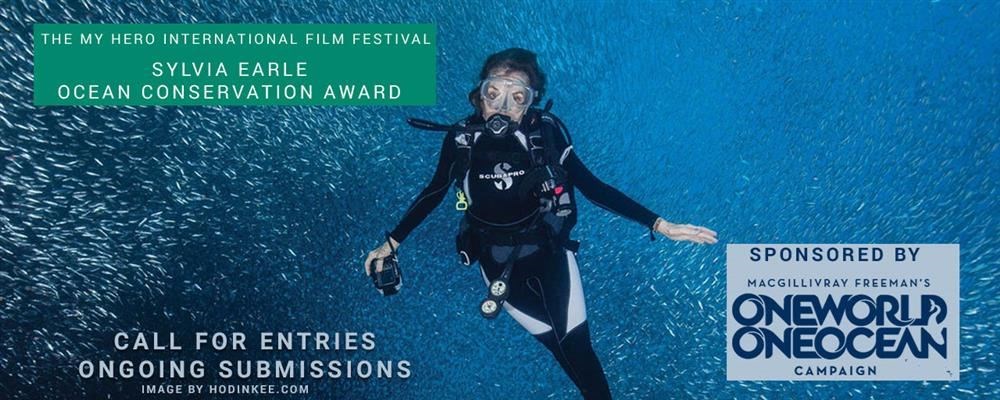 Sylvia Earle AwardMY HERO
Each year, The MY HERO International Film Festival offers the Sylvia Earle Ocean Conservation Award (myhero.com/earle), presented by Barbara, Greg, Meghan and Shaun MacGillivray's One World One Ocean Campaign (oneworldoneocean.com). The award honors a filmmaker who calls attention to heroes working for the benefit of the world's oceans and includes a generous cash prize. Submit your short films.
Page created on 8/29/2018 10:38:57 PM
Last edited 8/30/2018 6:44:34 AM