CONTACT: FOR IMMEDIATE RELEASE
Wendy Milette
Hero Fest Director
949-376-5964
[email protected]
LAGUNA BEACH HONORS ITS HEROES AT 2018 HERO FEST
Heroes and admirers celebrated the best of humanity at the 11thAnnual Laguna Hero Fest Saturday at the Forum Theater for an evening of music, art and short films to honor local and global heroes.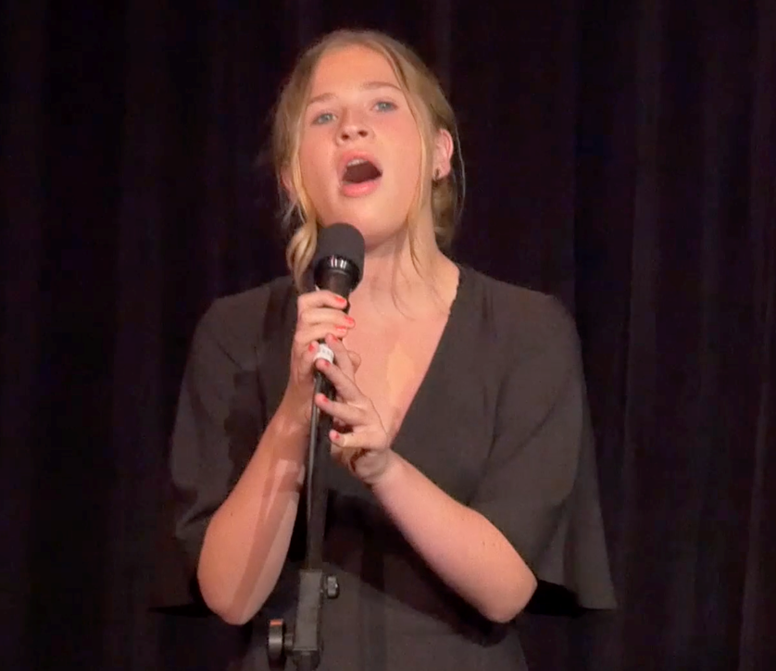 Whitney WinefordnerMY HEROThe program featured a performance of an original composition, MY BLUE HEART dedicated to Oceanographer Sylvia Earle by high school student Whitney Winefordner. The audience was wowed by her beautiful voice and the accompanying piano played by Larsen McCarroll. Each year, MacGillvrey Freeman's One World One Ocean offers an award in honor of Syvia Earle. The winning short film shines a light on heroes working to protect the world's oceans. Representatives from One World One Ocean Michaela Wolman and Shauna Badheka presented the award to Niquole Esters of Conservation International for the film Gwala Rising in the Bwanabwana Islands. Directed by Stephani Gordon for Conservation International, the film shows the people of Anagusa, an island of Papua New Guinea, who honor "Gwala" a tradition in which a declining reef is temporarily closed to fishermen to allow the ecosystem time to recover from global warming, population growth and overfishing. Gwala promotes healthier ecosystem and increased prosperity for the islanders.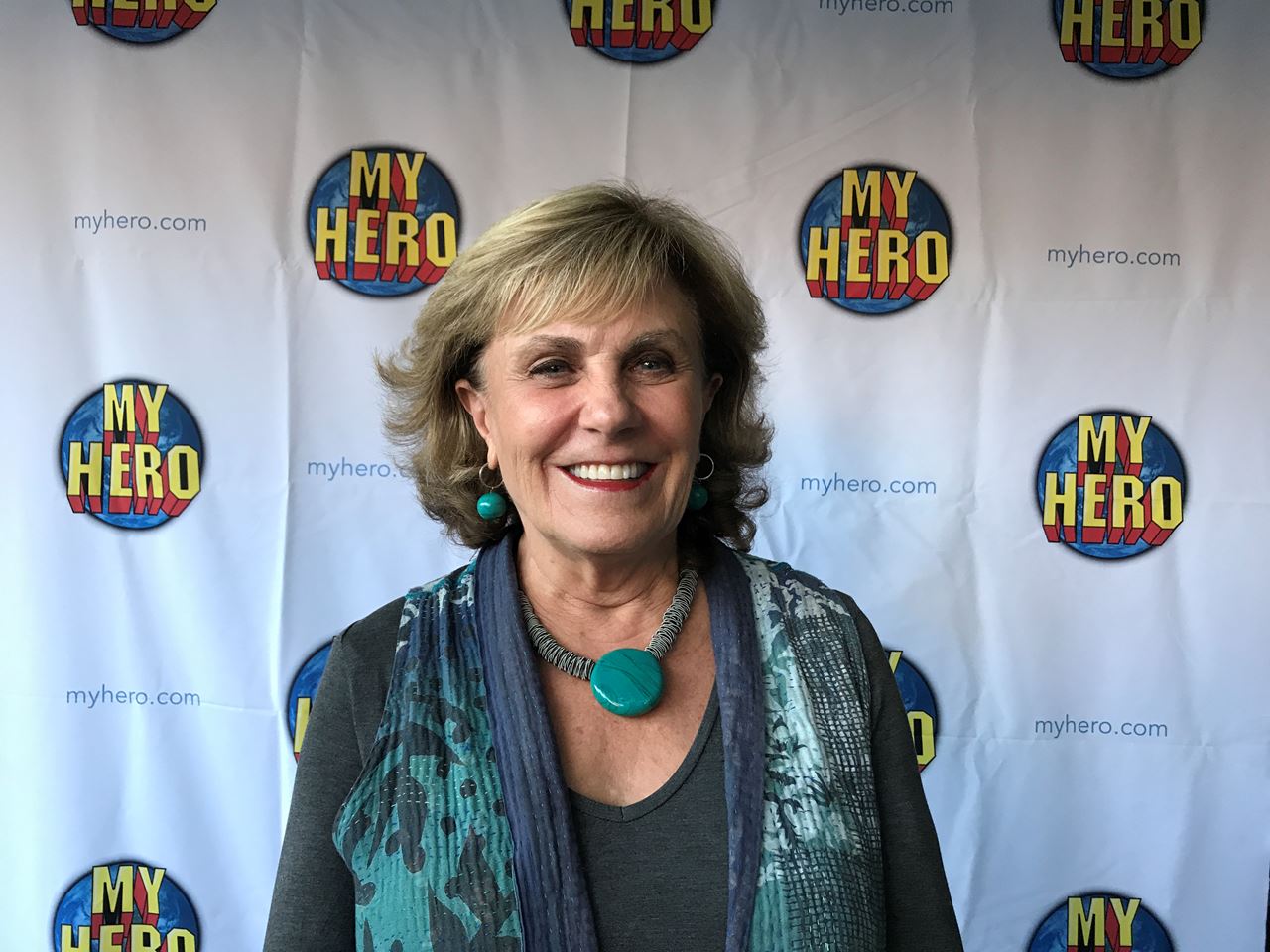 Judith Anderson Ph.DMY HEROJudith Anderson Ph.D. received the 2018 Community Hero Award for her contributions to families in the Laguna Beach area. Anderson launched the parent education program "Coffee Break," which serves Laguna parents a monthly program with educators and child rearing experts. Judy has served the community for more than 20 years as a licensed clinical psychologist, an educator at U.C. Irvine College of Medicine and founder of her nonprofit The Foundation for the Contemporary Family. Judy is a founding board member of The MY HERO Project and annually gives the "Relationships First Award." at the MY HERO International Film Festival.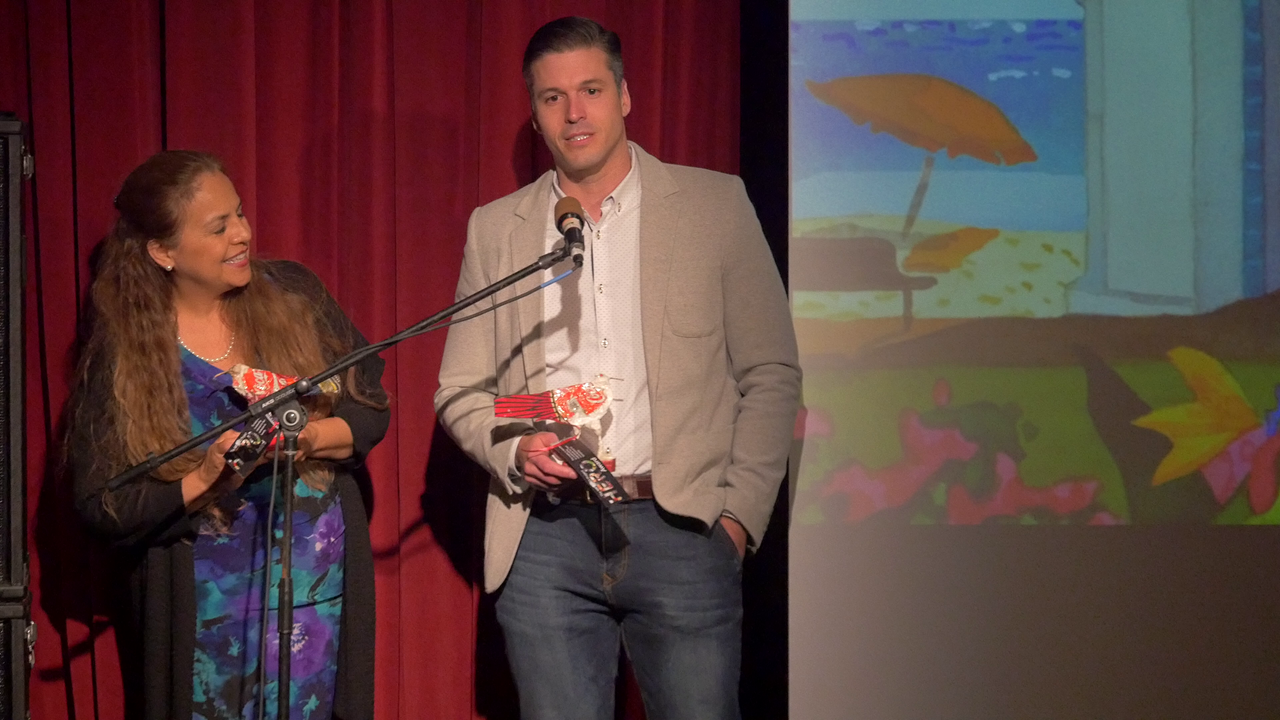 Adriana Nieto-Sayegh, Dr. Jorge RubalLBPD2018 Health Hero Award went to Dr. Jorge Rubal and Adriana Nieto-Sayegh who were honored for their work at the Laguna Beach Community Clinic. The Laguna Beach Police Department received the Leadership Hero award for its anti-bullying video featuring skateboard legend Tony Hawk. The honorees who were unable to attend (as they were assisting with emergency evacuations from the canyon fire) asked that people share their important video.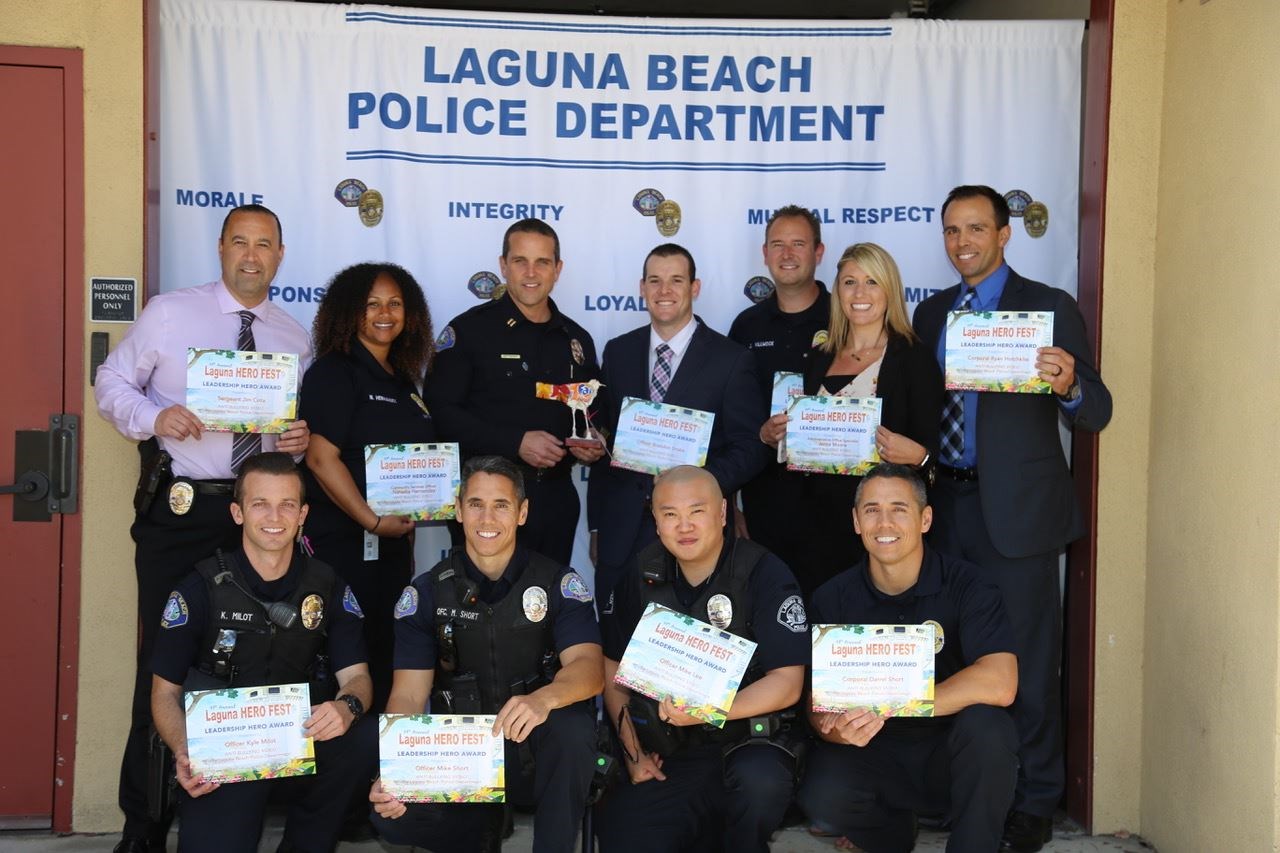 B/R L-R: Sergeant Jim Cota, CSO Natasha Hernandez, Captain Jeff Calvert, Detective Brandon Drake, Emergency Manager Jordan Villwock, Administrative Assistant Jenna Moore, Detective Hotchkiss F/R L-R: Officer Kyle Milot, Officer Mike Short, Officer Mike Lee, Corporal Darrel ShortLBPDAward winning artwork by Laguna Beach students was enjoyed by all at the Hero Fest and Trey Carlisle, MY HERO intern and SOKA University student, earned a standing ovation for his performance of an original rap poem encouraging tolerance and inclusion "History will not repeat itself."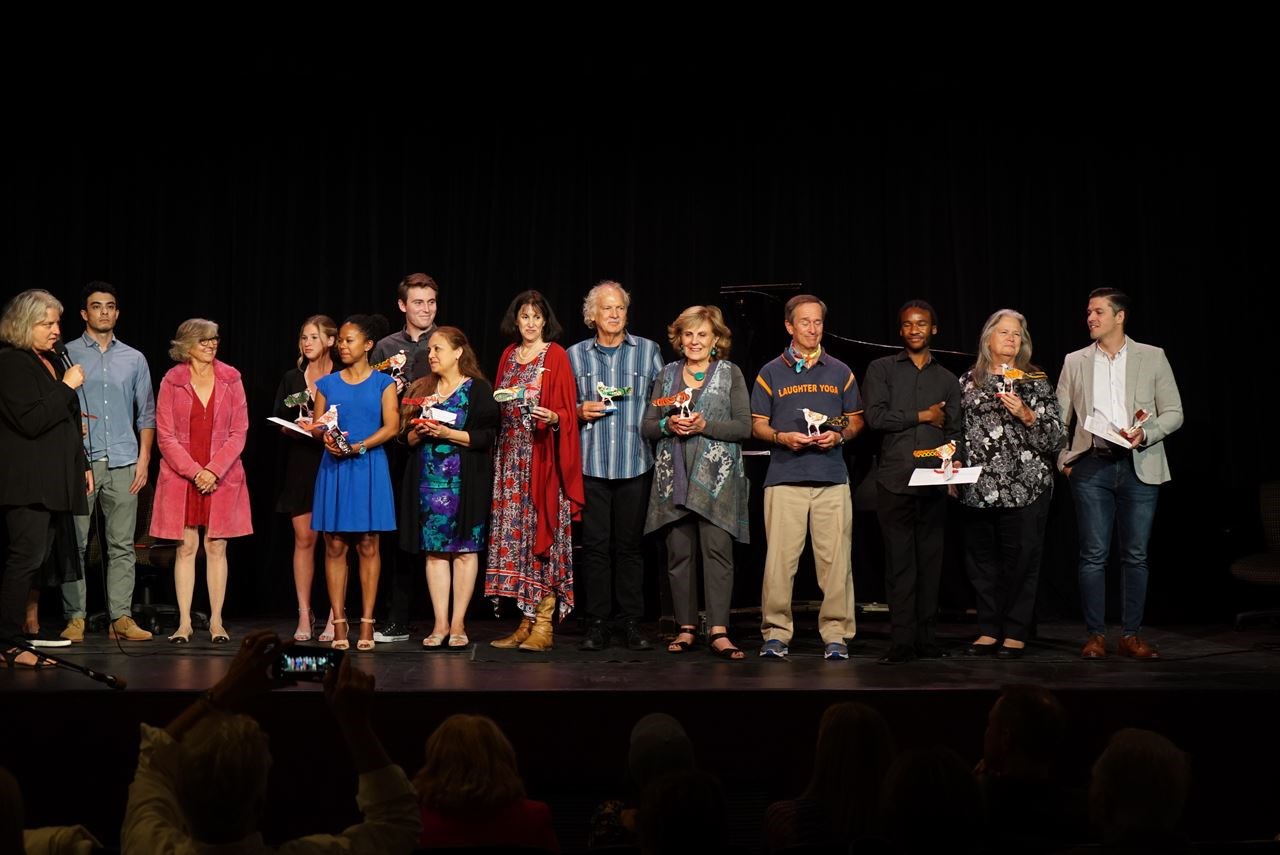 Laguna Hero Fest 2018 Honorees on stage - photo credit MY HERO left to right: Jeanne Meyers, Jun Kelly, Wendy Milette, Whitney Winefordner, Niqu ole Esters, Larsen McCarroll, Adriana Nieto-Sayegh, Jessica Baron, Mike Beanan, Judith Anderson, Jeffrey Briar,Trey Carlisle, Madeline Gillum, Dr. Jorge RubalMY HEROFor more information about The Laguna Hero Fest, visit myhero.com/Laguna.
Page created on 6/6/2018 11:20:19 PM
Last edited 6/8/2018 6:51:54 PM