I hope that we will meet after our victory, for sure, and my students will ALL be ALIVE and healthy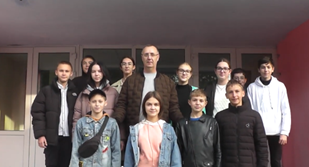 Leonid and his studentsCourtesy of Leonid Nevidomiy
In September 2022 physics teacher Leonid Nevidomiy from Yelanetskyi, Mykolavyiv region, Ukraine encouraged his 9th-grade students to submit some of their artwork to the MY HERO Portrait Contest.
The MY HERO Portrait Contest is sponsored by Robert Shetterly, of 'Americans Who Tell the Truth,' who has been an active partner of The MY HERO Project Gallery, specifically promoting activism and compassion through the vehicle of fine art.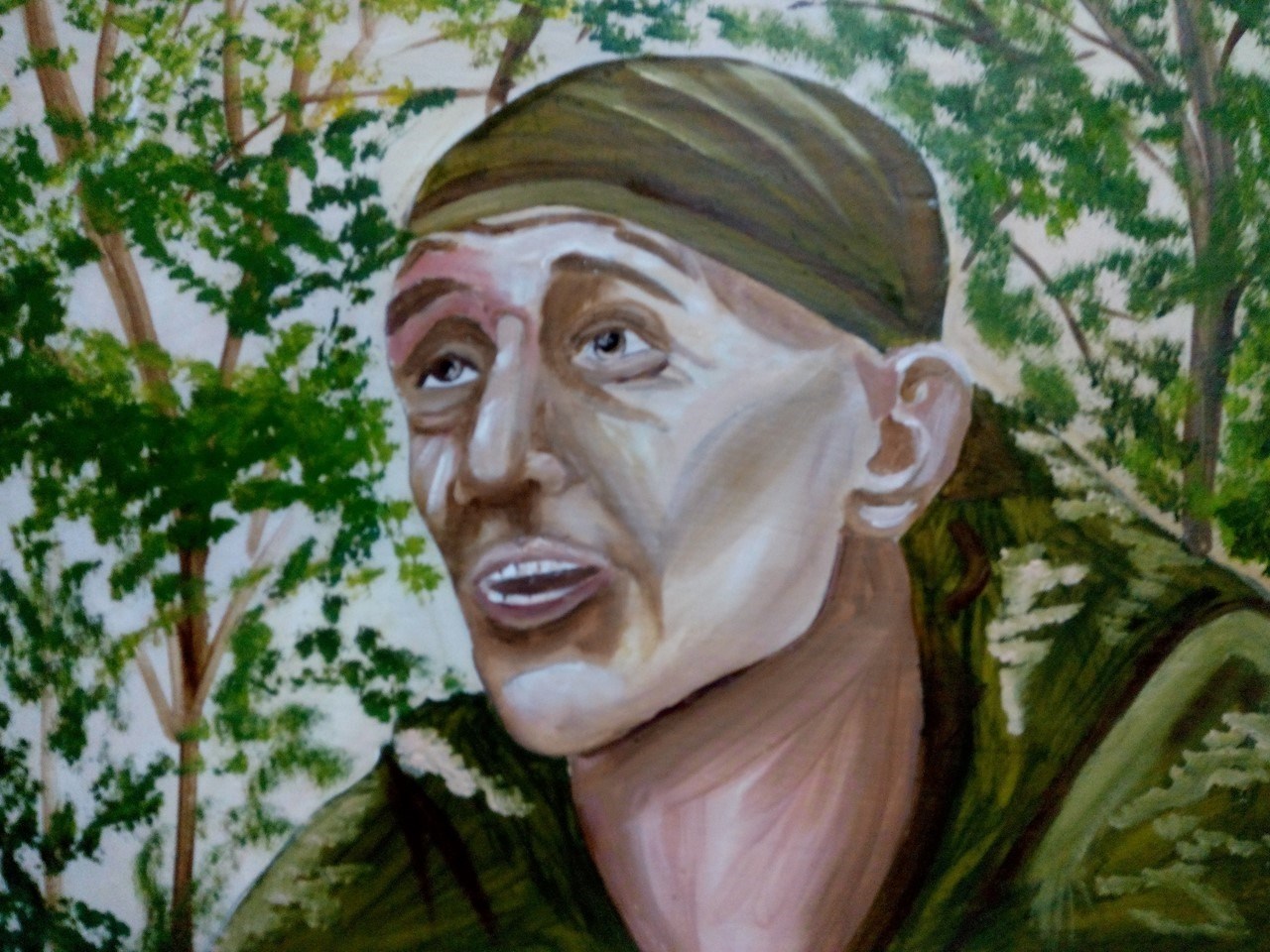 Sergey (whose call sign is "Buhor")Oleksandr Tkachenko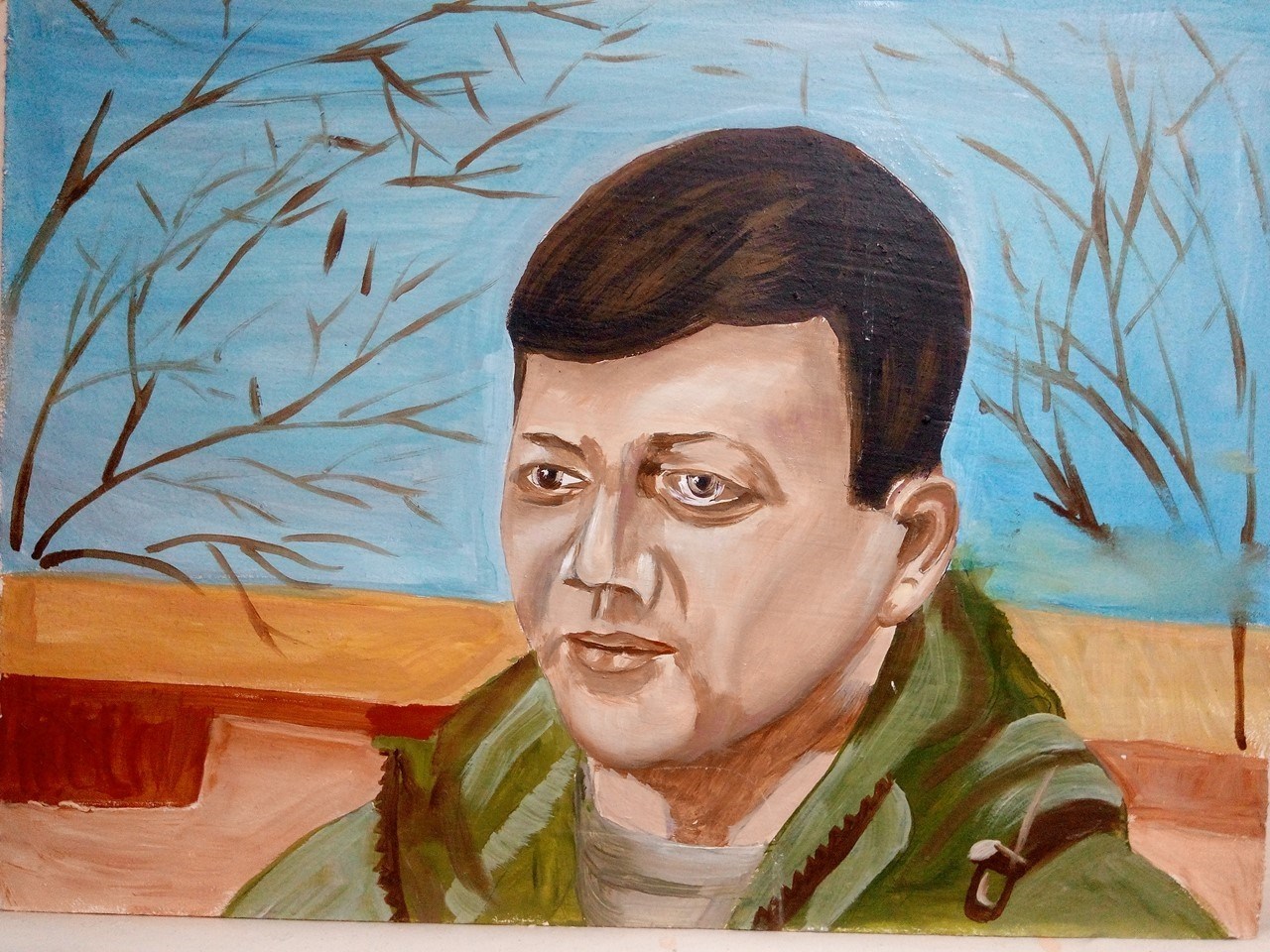 Vitaly KimVitalina Kuhurluyan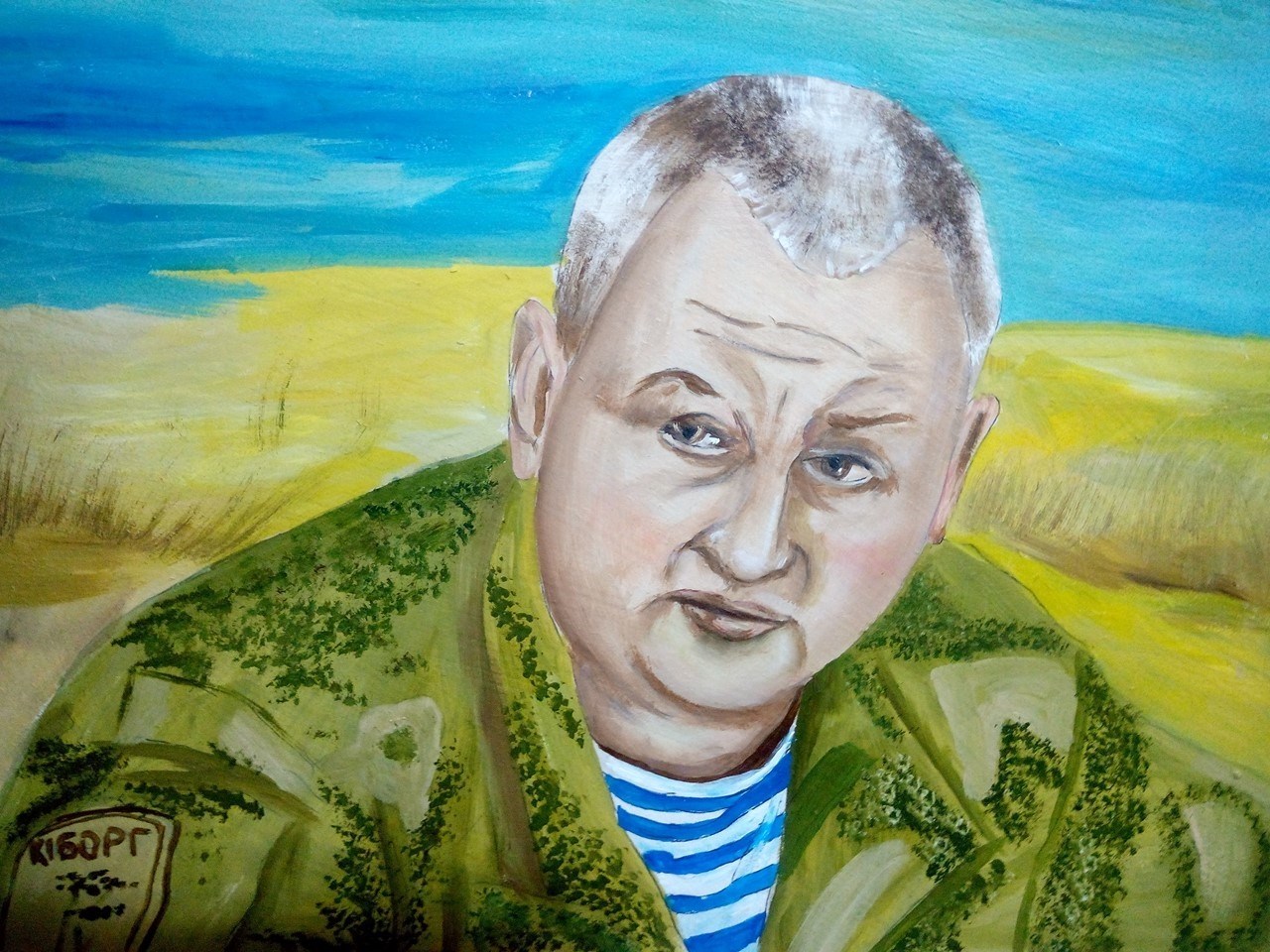 General Dmytro Marchenko Sofia Shostakova
Four students submitted portraits of their military heroes: General Dmytro Marchenko, Vitaly Kim, Sergey. (whose call sign is "Buhor") and one called "Ghost of Kyiv", which is a collective image of Ukrainian pilots defending their native Ukraine.
Inspired by their artwork, more students submitted short stories about the Ukrainian warriors and two students submitted YouTube videos of their news reports. Find their work here: myhero.com/we-are-from-ukraine
Leonid and his students were set to meet with MY HERO on Zoom to talk about their heroes in late October but the day before, we received an email from the teacher that the meeting would not be possible due to erratic sets of rolling blackouts and ongoing shelling.
The teacher's words below capture the tone of the student submissions, as well as reflecting an eternal optimism and patriotism in the face of an unjust, horrific war.
I hope that we will meet after our victory, for sure, and my students will ALL be ALIVE and healthy. They will tell you everything. They will tell you how they lived for days in basements waiting for missile attacks, how they studied, how they rejoiced at our victories and worried about failures at the front. And most importantly, we will tell you that we won! Ukraine will always be!
Because we could not meet over zoom, we sent over the following questions, and, today, we were so very happy to receive a seven-minute YouTube video response.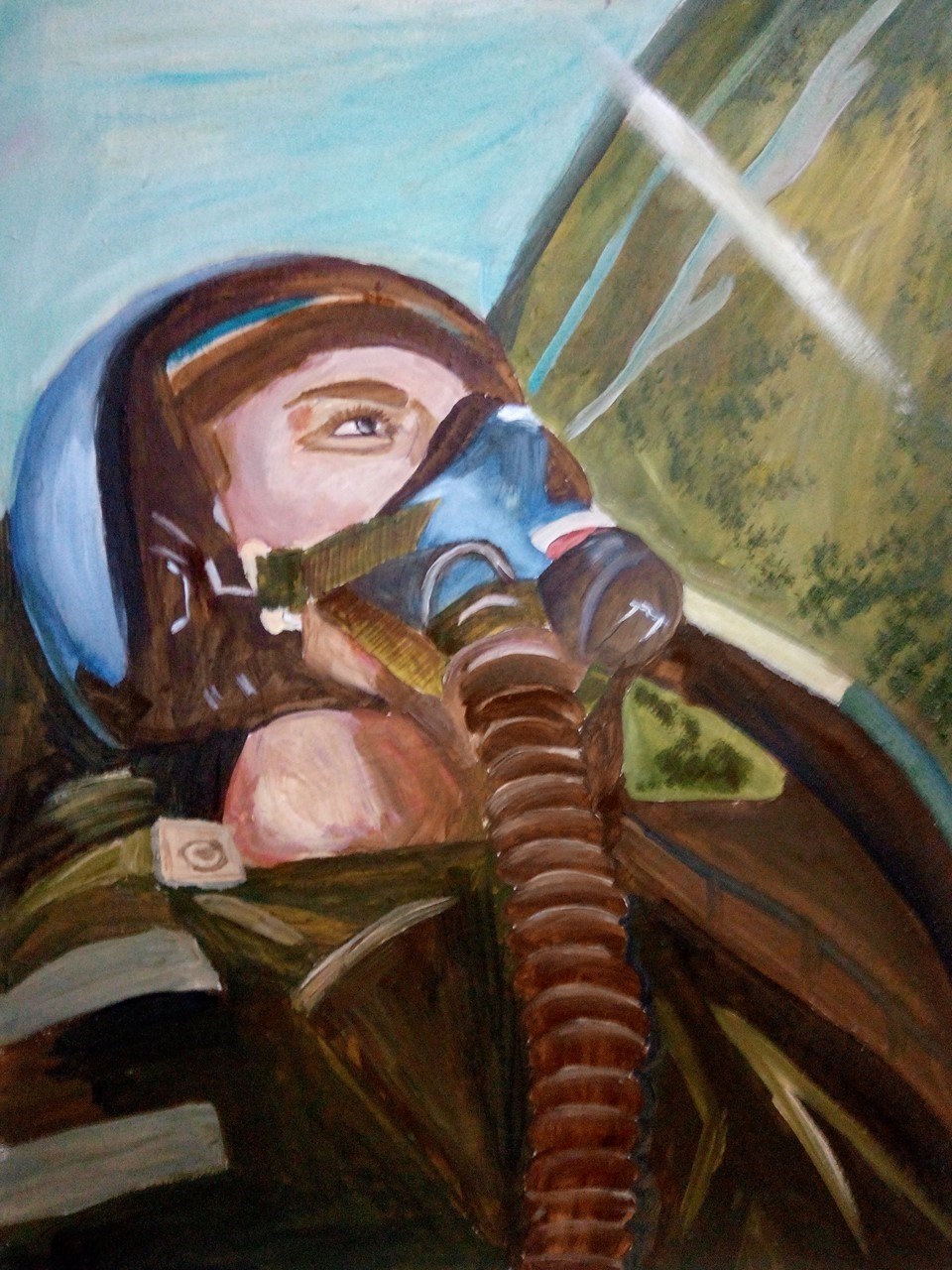 Ghost of KyivNatalya BugaevskaQuestions:

What is the message you most would like to share with the world?

What is the most challenging obstacle you face?

Where do find hope and courage?

Who are the people in your family, neighborhood, and community that inspire you?

What are your hopes for the future?

Is there a Ukrainian writer, artist, scientist, or filmmaker that you admire?

What is your dream for your future?

Watch this very special footage of the Ukrainian students sharing their hopes and dreams for their futures below:
Robert Shetterly - 'Americans Who Tell the Truth'
Robert Shetterly is the perfect role modal to inspire these students as for the past twenty years he has been painting and exhibiting the series of portraits 'Americans Who Tell the Truth' (AWTT). The portraits have given Shetterly an opportunity to speak with children and adults about the necessity of dissent in a democracy, the obligations of citizenship, sustainability, US history, and how democracy cannot function if politicians don't tell the truth, if the media don't report it, and if the people don't demand it.
Robert was born in 1946 in Cincinnati, Ohio and graduated in 1969 from Harvard College with a degree in English Literature. At Harvard, he took some courses in drawing which changed the direction of his creative life -- from the written word to the image. Also, during this time, he was active in Civil Rights and in the Anti-Vietnam War movement which inspired his work for AWTT. The exhibit has been traveling around the USA since 2003. Venues have included everything from university museums and grade school libraries to sandwich shops, the Cathedral of Saint John the Divine in New York City, and the Superior Court in San Francisco. To date, the exhibits have visited 26 states. In 2005, Dutton published a book of the portraits by the same name.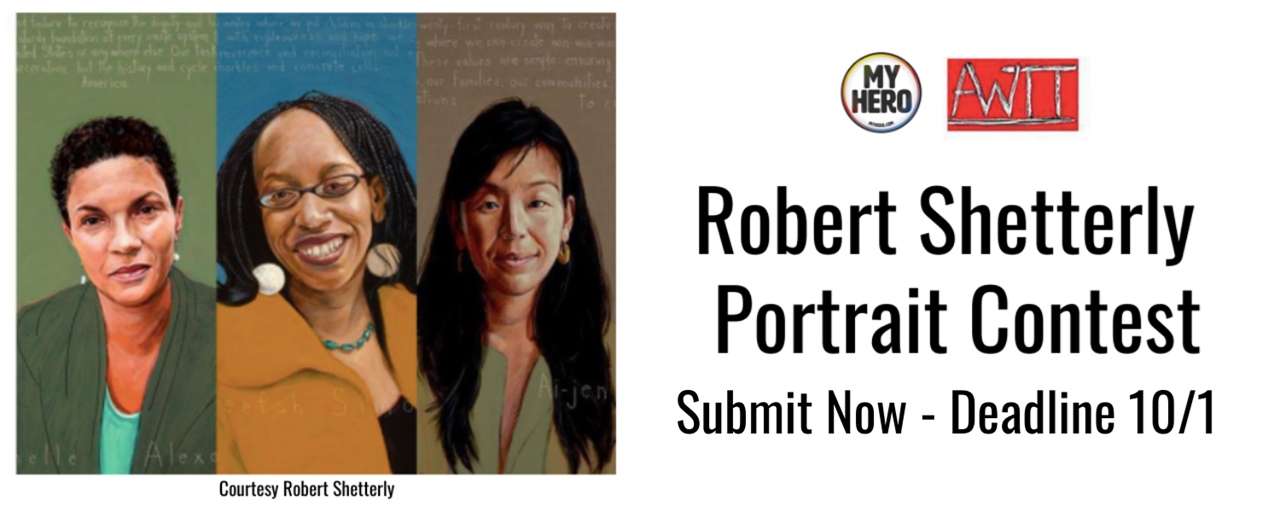 Submit to our 2023 Contest Now!MY HERO
Page created on 11/7/2022 2:09:12 PM
Last edited 11/9/2022 6:29:30 PM
Related Links
We are Ukraine
- Watch Ukrainian students respond to questions from the MY HERO team about their heroes, their hopes and their dreams.
Americans Who Tell the Truth
- Americans Who Tell the Truth (AWTT) crafts is dedicated to the belief that a profound understanding of citizenship is the only safeguard of democracy and the best defense of social, racial, economic, and environmental justice.