Mother Teresa
by
Dillon

from

Montvale, New Jersey in United States

Mother Teresa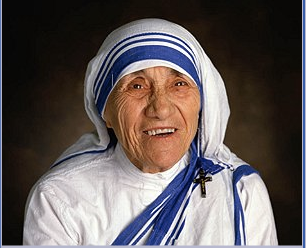 Mother TeresaPublic Domain
Mother Teresa was a humanitarian. This means she helped people in need. When you learn about Mother Teresa's background and her accomplishments you might agree that she is a hero. In my opinion I think Mother Teresa fits the definition to a hero because she helps people and she cares for people that are not cared for.
Mother Teresa was born on 1910 at Uskub, Ottoman Empire. Sadly when Mother Teresa was young, her father died. Because of her father's death, she devoted her life to helping people. When she got older, she became a nun at a Catholic church. She also began teaching children at her nearest school. Then, she went to Calcutta, India to help a lot of people. Sadly she died on September 5th, in Calcutta, India. And people still remember the love she spread throughout the world.
Mother Teresa had a lot of achievements. One of her achievements was that she started an organization called the Missionaries of Charity and it helped millions of people in India. She also got a ton of medals. One of them was the Nobel Peace Prize. Second, she had another medal called the Golden Order "Nation's Honour". Third, one of her achievements is that she bathed the sick people, and fed them. Also she opened up foster homes for sick people.
In conclusion, Mother Teresa is a hero, and I hope you learned something new about Mother Teresa's back story and achievements. I hope you agree with my definition of a hero with Mother Teresa. One of Mother Teresa's famous quotes was, "If you judge people, you have no time to love them.
Sources
Book called Mother Teresa
Page created on 1/16/2019 7:06:21 PM
Last edited 1/18/2019 7:32:23 PM
The beliefs, viewpoints and opinions expressed in this hero submission on the website are those of the author and do not necessarily reflect the beliefs, viewpoints and opinions of The MY HERO Project and its staff.