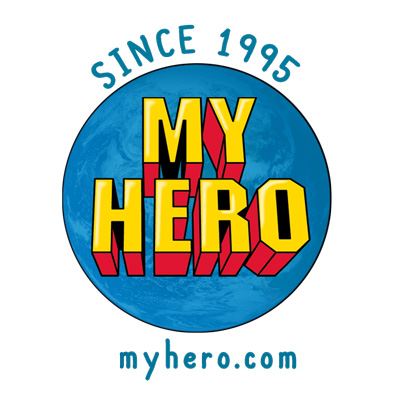 CONTACT: FOR IMMEDIATE RELEASE
The MY HERO Project
[email protected]
949-376-5964​
MY HERO MARKS 25 YEARS OF ONLINE GLOBAL LEARNING
LAGUNA BEACH, CA - AUGUST 8, 2020 - The MY HERO Project celebrates 25 years online this August. Launched in 1995, the MY HERO website was the vision of three mothers who wanted to provide an alternative to the mainstream media, which was fraught with negative stereotypes and violence. They wanted to show their children, and children everywhere, examples of positive role models and worked to create a safe venue online where people of all ages could join in the celebration of the best of humanity.
Using the power of story, MY HERO offers children and adults digital storytelling tools and a child-friendly space to build web pages to honor the people working to make a difference in their lives, communities or around the globe. These stories are shared through MY HERO's media library.
In 2005, when digital video became more accessible, MY HERO provided a platform for sharing short films and launched the MY HERO International Film Festival to celebrate the video storytellers and their heroes. The festival continues to honor filmmakers — from elementary school level to professionals — whose works include narrative, documentary, music video, experimental, feature trailer, and animated films of up to ten minutes in length.
Since 1995, MY HERO has continued to embrace new technology and expand the platform to include stories told through music, art, and virtual and augmented reality. MY HERO hosts contests designed to showcase the storytellers, as well as the heroes they honor.
Teachers in 197 countries use MY HERO lesson plans and resources in school and community programs. As we face the challenges that lie ahead in this time of COVID-19, MY HERO's distance learning resources can be used to enrich learning for youth and life learners of all ages.
The online platform has been built to provide a SAFE learning experience for students to share stories of hope and inspiration. Professional writers, artists, musicians and filmmakers contribute media to the website as well.
All are invited to participate. MY HERO will NOT promote hatred, violence, racism or sexism. To that end, the staff work to honor those working for peace, tolerance, racial justice, equality, the environment and women's and children's rights.
Please add your hero story to our library of stories, art, short films and music that honor positive role models around the world.​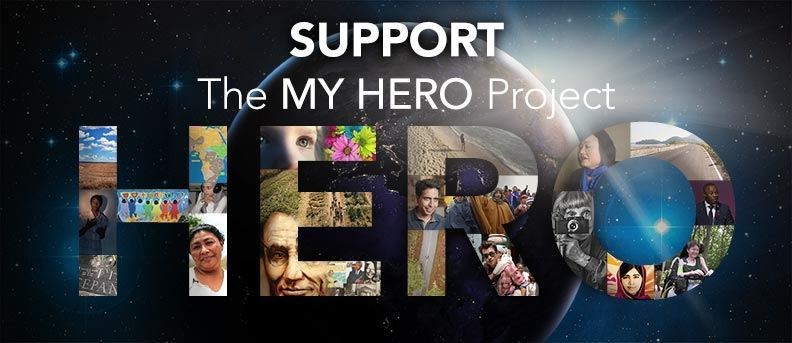 Please support The MY HERO ProjectYour donations help support students taking part in this global learning community around the globe.
Page created on 8/7/2020 7:19:53 PM
Last edited 8/8/2020 9:25:42 PM